October 2017 Edition
Welcome to the 2017-18 Cohort's October edition of the Fulbright ETA Monthly Highlights. The month of October was a busy one for the ETAs who are finally getting their footing at site and beginning to get involved in their communities. Most ETAs were busy with Halloween celebrations, teacher workshops, and community events. Check out the following highlights to see what fun things the month of October brought!
Many thanks to all of the ETAs for their wonderful stories and photos.
Be sure to get next month's newsletter!
AMINEF American Program and Communications Teams
We'd love to get your feedback.
Please share with us your favorite stories: which stories struck you as interesting, which teaching method is most fun or you'd like to apply, or which activity you'd like to hear more. Email us at: socmedia@aminef.or.id and we'll post your feedback in the next newsletter and you may win a special thank-you gift from us. 
---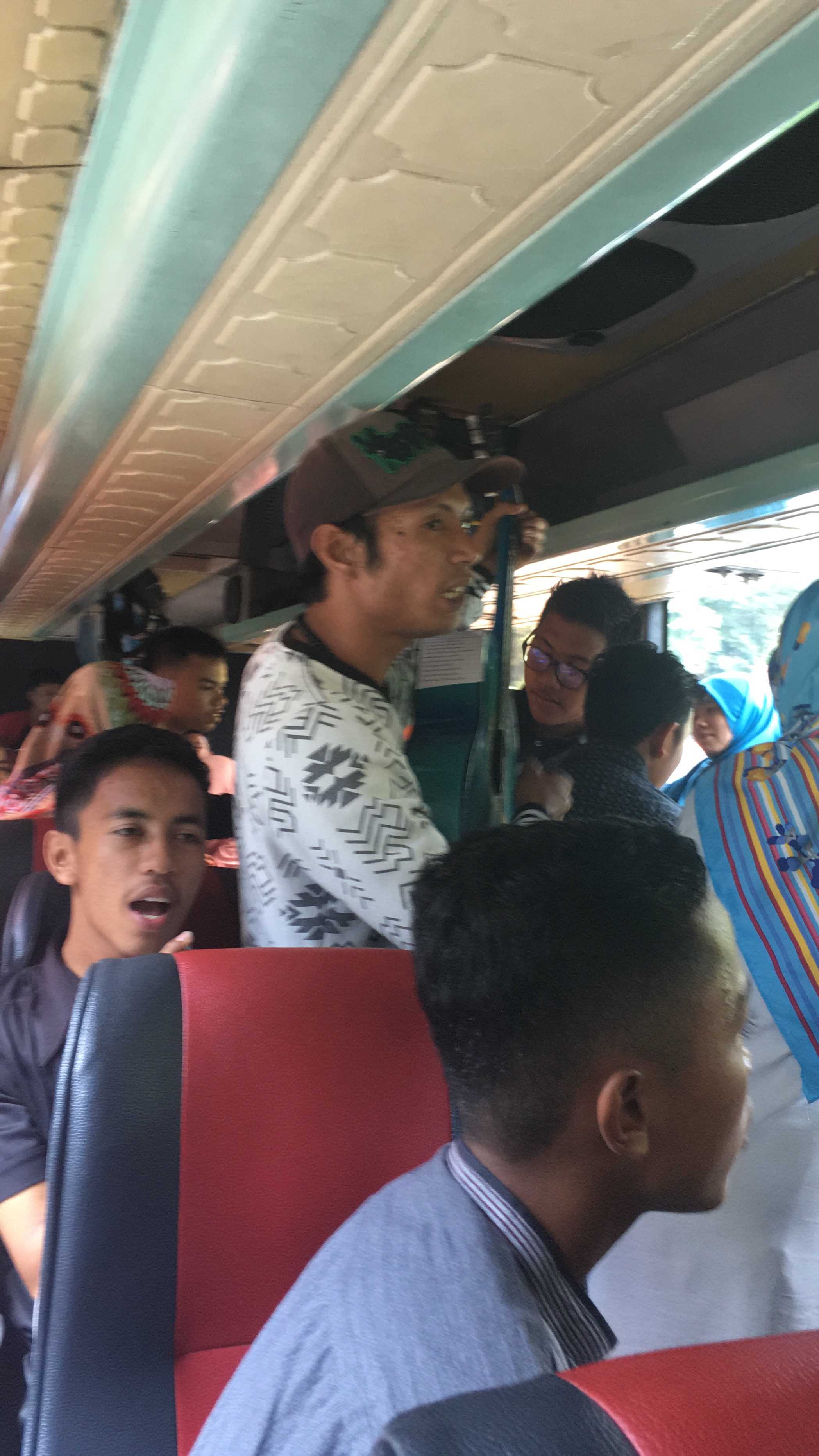 On October 8, ETA Alex Bue went on a road trip with the students and teachers of SMAN 11 to Payakumbuh, famous for its cow farms, and Bukitinggi, famous for its heirloom Dutch clock tower. The two buses departed from Padang at 6:30 am on the five-hour drive through rice fields into the allegedly cool.. Read More..
One of the goals of Fulbright is to promote mutual understanding and good will between Americans and Indonesians. ETA Jam Sulahry took on this challenge by seeking out new skills to learn through the local people. Even though there are many differences between Indonesia and America (language, culture, food, etc.) there are some things that.. Read More..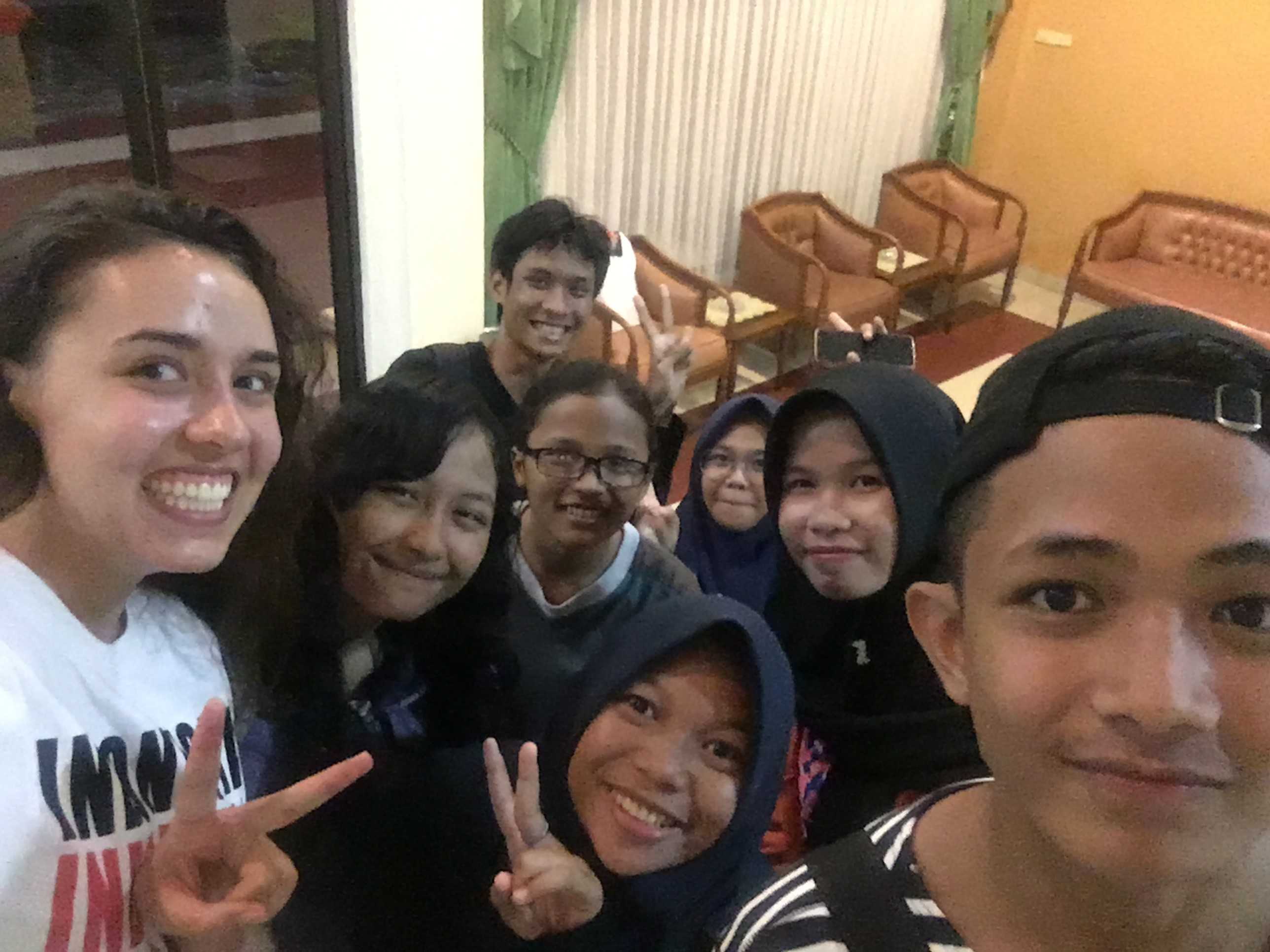 English Olympics Turned Social Hour
ETA Kate Morrow was working with her co-teacher, Ibu Wiwik to help students prepare for the upcoming Bangka English Olympics every day after school for the two weeks prior to the competition. During one of their last practices, students started practicing for their debate and Scrabble competitions at 14:00, and were supposed to practice until.. Read More..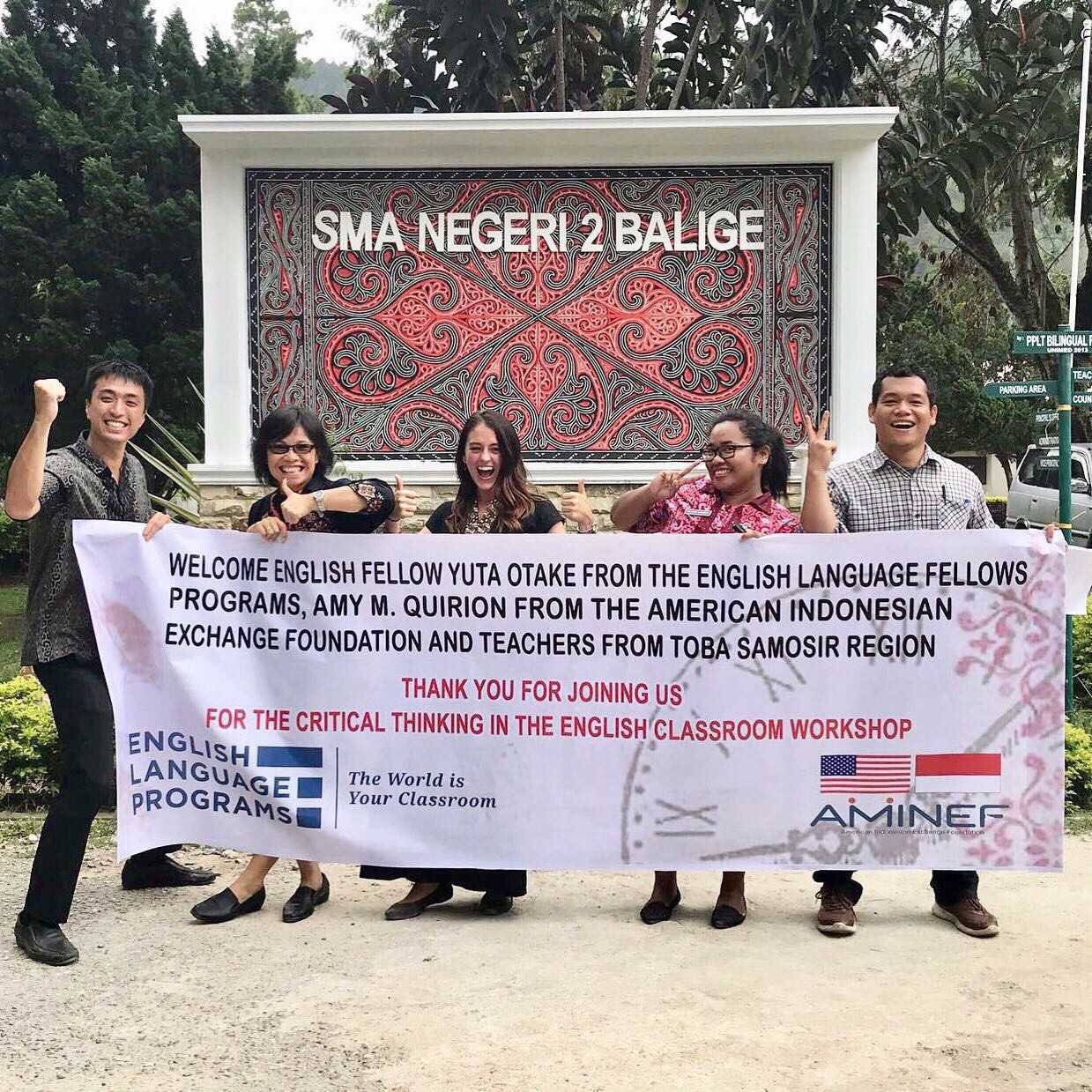 ETA Amy Quirion and her fellow teachers at SMAN2 in Balige, North Sumatra had the pleasure of holding a teacher workshop at the district and regional level with English teachers in the Toba Samosir and Samosir Region. Amy sent in her RELO request form at the beginning of September for an English Language Fellow to.. Read More..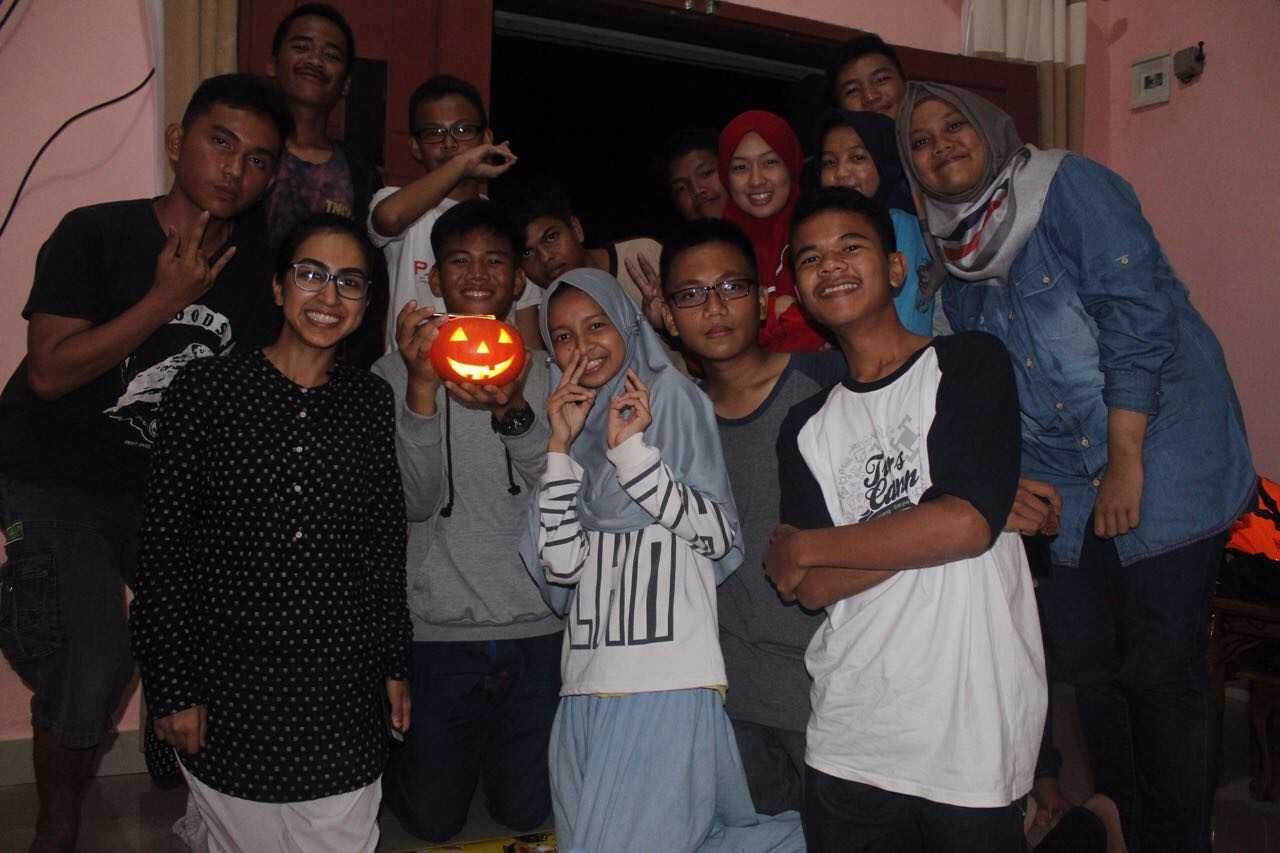 On October 26th, English Club students from SMA 3 became teachers as they taught ETA Nageen Sherani how to cook a delicious Indonesian pumpkin porridge called kolak labu kuning, in preparation for a Halloween event that took place the following night. The cooking was arranged at one of the students' homes and the lead chef.. Read More..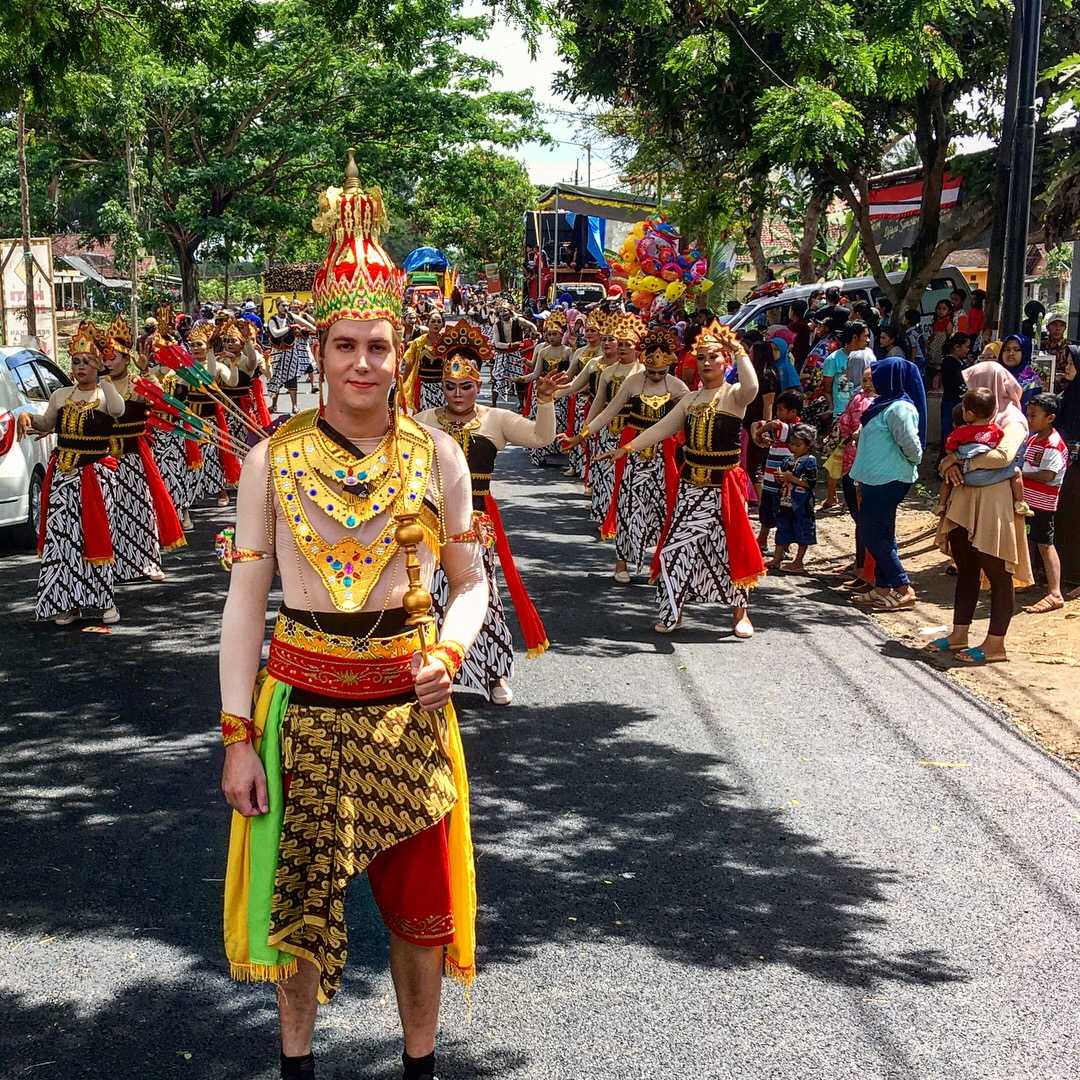 ETA Greg Sutton was honored to participate in Gondanglegi's annual parade on October 1st. In order to prepare, Greg practiced the dances and routines in the weeks before the big day. Greg's team, representing the village in which his school is located, Putat Kidul, performed a traditional Balinese dance. Greg was honored to walk at.. Read More..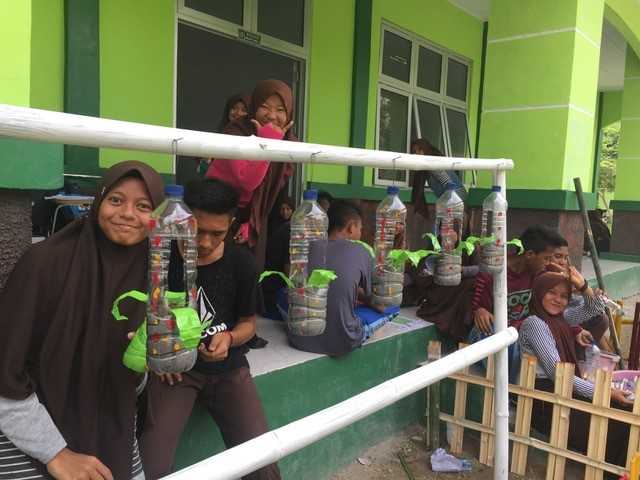 ETA Ian Morse's school had a number of events approaching. MAN 2 Kabupaten Gorontalo was going to host a day of sports competitions with a partner school in another regency. An official from the Jakarta office was coming to inspect the newly built classroom building. It was also time for annual administrative check-ups. So students.. Read More..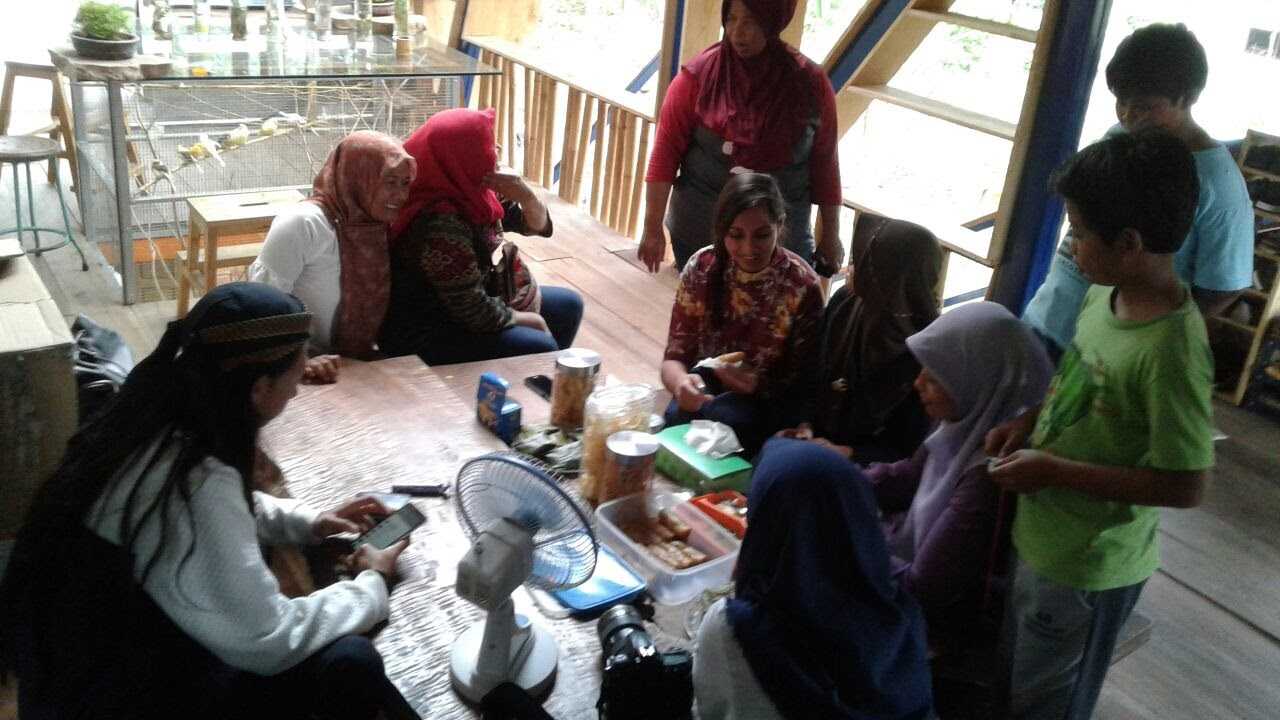 In October, ETA Nitika Johri spent one of her weekends with an organization in Salatiga called Community Based Education. A student at SMAN 1 Salatiga, Devi, is a student leader in the organization, and invited Nitika to join for the English meetings. Community Based Education was founded by three women in Salatiga who are keen.. Read More..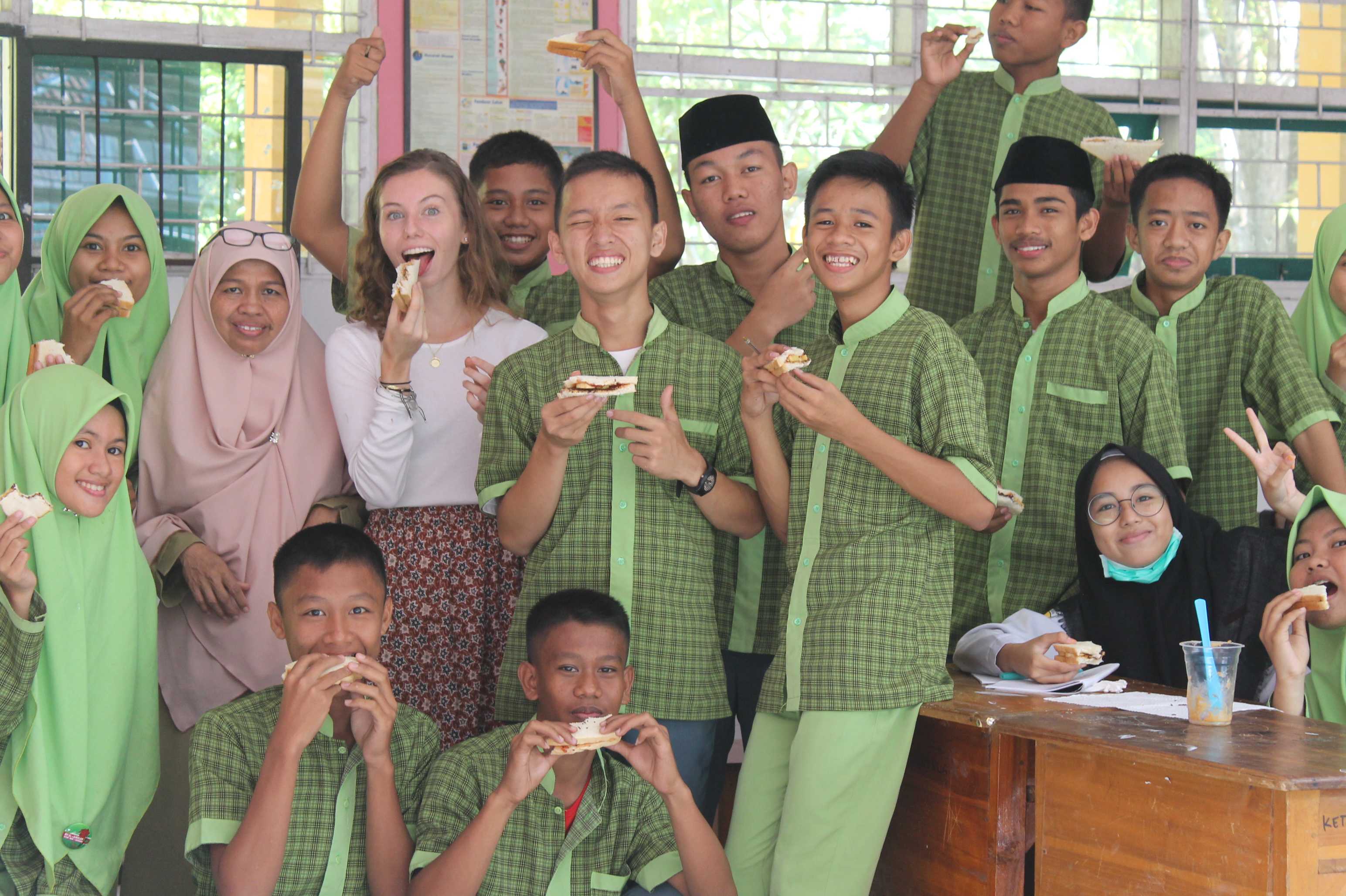 English class became extra exciting for the students at MAN 1 Kendari this month! ETA Meghan Cullinan led a cooking exploration to teach her 11th grade students about Procedure Text. The week before the cooking exploration, students learned common cooking vocabulary and commands such as "slice" and "chop". Students also practiced the imperative tense and.. Read More..
English Club Makes Their Own American Food
After many questions and requests about American food, the SMKN 4 Malang American English Club finally held their own American Cuisine Day! Over the past several months, students at SMKN 4 Malang have been asking ETA Elena Dietz about burritos, caramel apples, guacamole, and much more. At the beginning of the semester, when Elena asked.. Read More..