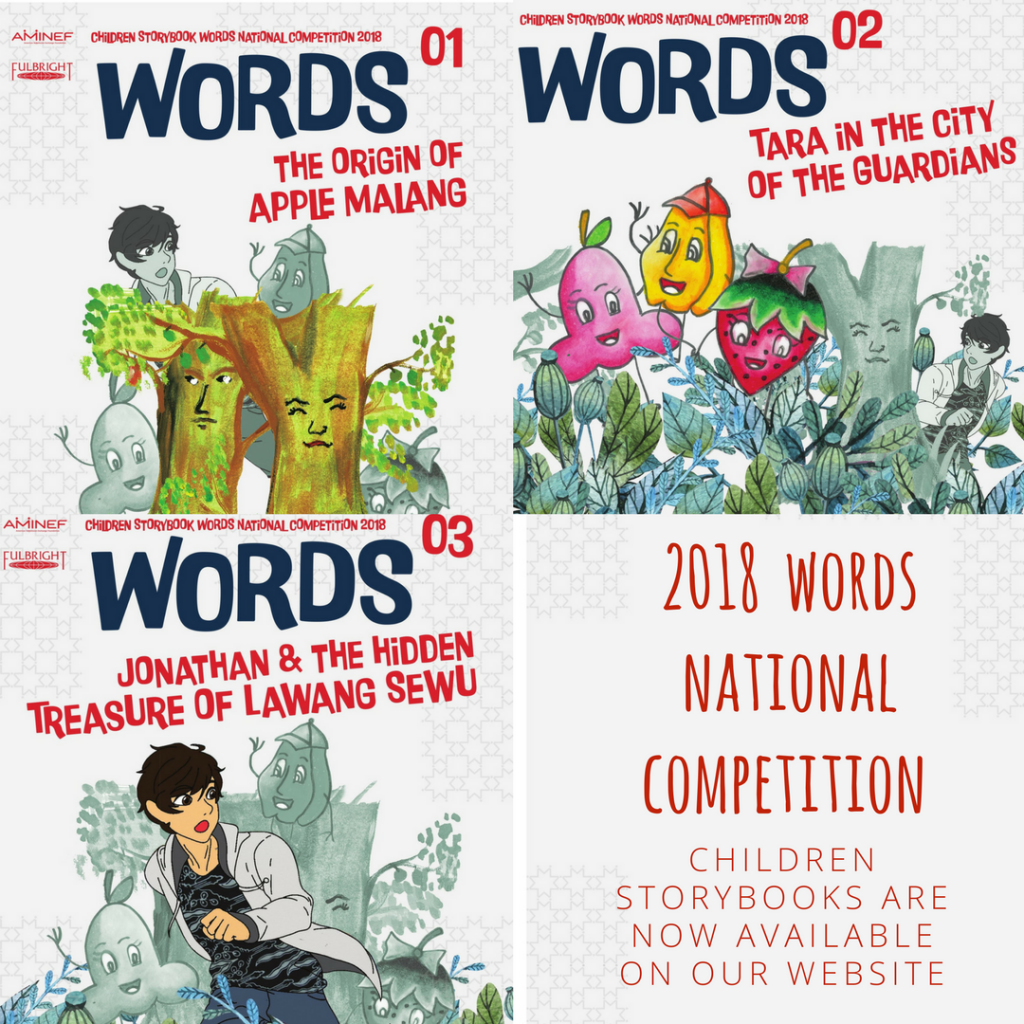 The wonderful storybooks created by three winners of 2018 WORDS National Competition under the theme "Hometown" are now available on our website.
The three books are "The Origin of Apple Malang," by Sherlia Faramida, a student at the Muhammadiyah 7 Vocational School (SMK) at Gondanglegi, Malang who was the grand-prize winner; "Tara in the City of the Guardians," by Ummu Nadlifah a student at Madrasah Aliyah Negeri Demak who took home the second prize; and "Jonathan and the Hidden Treasure of Lawang Sewu," by Anugrah Budi Widhianto, a student at the National Vocational School (SMKN) No. 7 in Semarang who garnered third place.
This year's WORDS Competition focus on storybooks and story-telling allowing  year 10 and 11 students from 19 schools across nine provinces to demonstrate their confidence in spoken English and their local unique stories told in a creative and fun way.
The rest of the storybooks will be published and uploaded in July 2018.
The national competition was held in Jakarta on April 5th.
Well done to all participants and their Fulbright ETAs.
Here's the 2018 WORDS National Competition video highlight.
Read the fun and exciting activities Fulbright ETAs do in the classrooms and at their local communities.