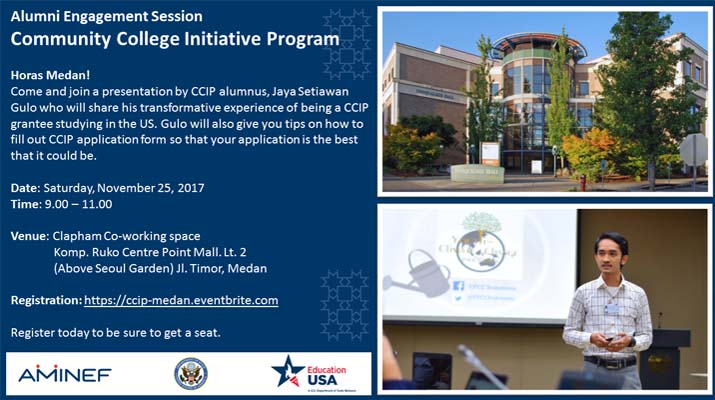 Come and join a presentation by CCIP alumnus, Jaya Setiawan Gulo who will share his transformative experience of being a CCIP grantee studying in the US. Gulo will also give you tips on how to fill out CCIP application form so that your application is the best that it could be.
This presentation will be held on Saturday, November 25, 2017.
It's open to the public. Simply register today.