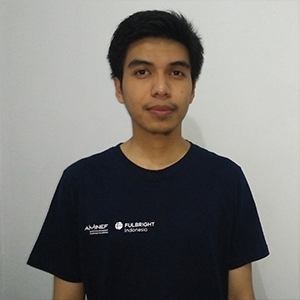 Anugerah Fajar's field of study is entomology at the University of Kentucky. He is keen to learn about population control of insect pests by altering their behavior with external stimuli, such as chemical agents derived from bio-organisms.
Anugerah is a researcher at The Indonesian Institute of Sciences (LIPI) in Bogor.
He earned his bachelor's degree in bioengineering from Bandung Institute of Technology.
Last Updated: Sep 16, 2020 @ 11:19 am