Professor Joseph Aranha is a Fulbright Specialist at Universitas Warmadewa in Denpasar, Bali, Indonesia, from July 24 to August 31, 2023.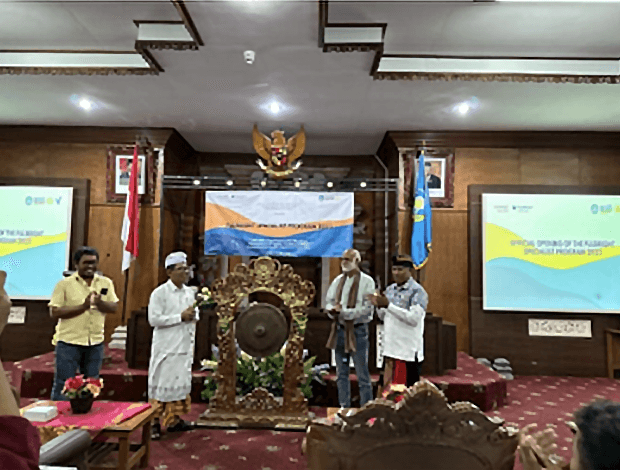 Warmadewa University Rector Prof. Dr. Ir. I Gde Suranaya Pandit, along with Architecture Dean Prof. Dr. I Wayan Runa and Architecture Department Chair Dr. I Nyoman Gede Maha Putra preparing to strike a gong to open the Fulbright Specialist project ceremonially.
Architecture professor Joe Aranha from Texas Tech University collaborated with Warmadewa University in Bali, Indonesia, from July 24 – Aug 31, 2023, through the Fulbright Specialist program to explore directions for growing the architecture curriculum to include architectural heritage preservation.
"A significant part of the project period involved directing a special five-week workshop focusing on research methodologies in architectural heritage documentation and immersive learning experience for students," Aranha said.
Aranha also gave a series of lectures on vernacular architecture and its relevance in contemporary architectural practice. Fifty architecture, landscape architecture, and civil engineering students from Warmadewa University and three other academic institutions in Bali participated in the workshop and the immersive learning experience in two traditional villages.
Junior faculty who assisted in the workshop were enthusiastic and eager to gain experience in heritage research and teaching methods. The project was relevant to Bali and the host institution because rapid changes in the traditional built environment in Bali due to several forces of change, including the escalating growth of tourism, is an issue of immediate concern in architectural education and professional practice. As a result of this workshop, the host institution plans to take a more active role in architectural heritage preservation within its curriculum and initiate a center or an archive for systematic documentation of traditional architecture in Bali.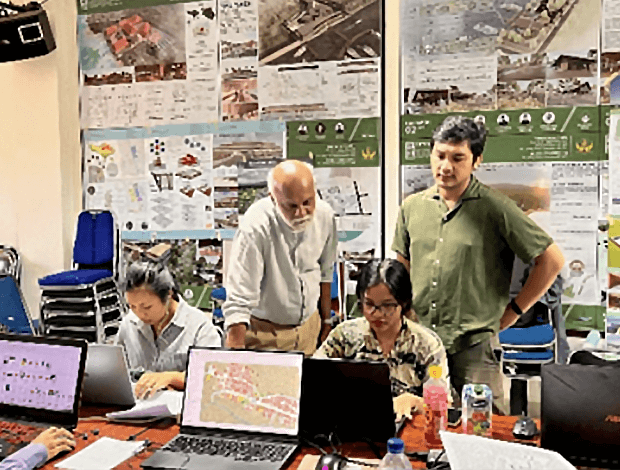 Prof. Aranha directing students at Warmadewa University architecture studio.
Aranha also had conversations with junior lecturers, individually and collectively, often while sharing lunch in the common office or meeting room, focused on advice to junior lecturers on establishing research agendas, grant writing strategies, effective publishing, career advancement, and PhD opportunities.
A light moment during a meeting with junior lecturers
While there were many opportunities for dialogue and lively conversations with students during fieldwork, one particularly memorable experience was the immersive activity of spending two days living and working in the villages that were being studied.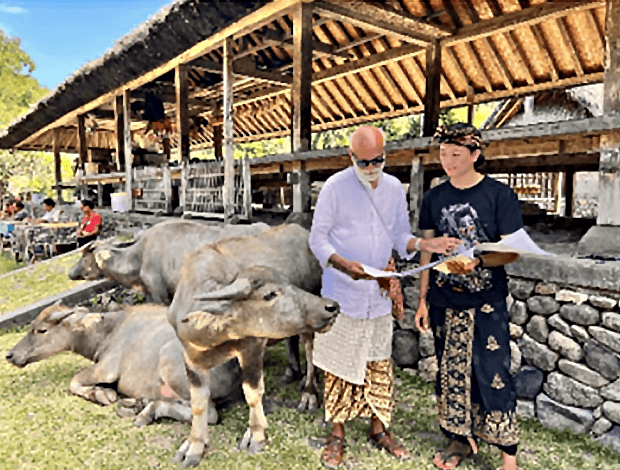 Prof. Aranha conversing with students during fieldwork.
"Students, faculty, and I donned traditional attire to gain residents' respect and enter certain sacred structures. Working with residents, discussing architectural issues, sharing meals, and staying overnight was a unique experience for everyone," he further said.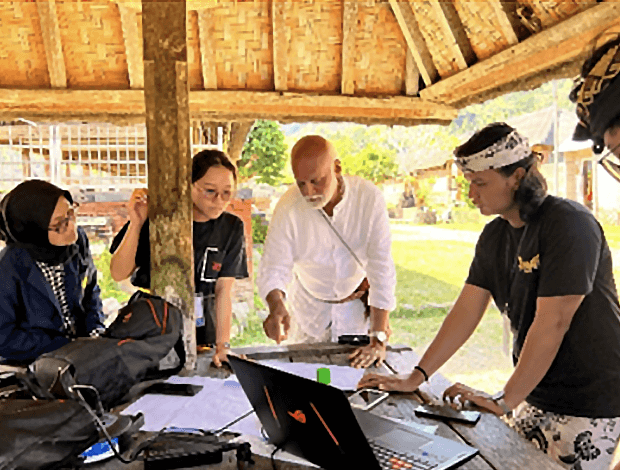 Fieldwork in Tenganan Pegringsingan village – Prof. Aranha and students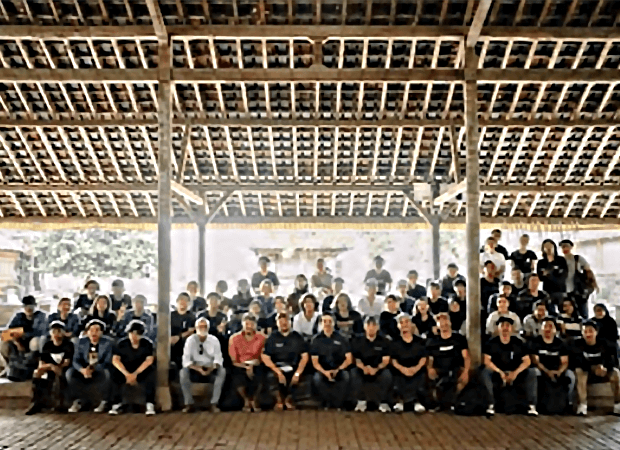 Group photo of Warmadewa students and lecturers before beginning fieldwork
The end product of the workshop was a public exhibition of drawings, photographs, and videos. The exhibit was well received and will be shown in the two villages at a future date for the residents' benefit. The Department of Architecture at Warmdewa University will build upon the workshop experience to develop a plan for a heritage documentation specialization within its curriculum and to develop a program for systematic heritage documentation of more Balinese villages in conjunction with local government and private organizations.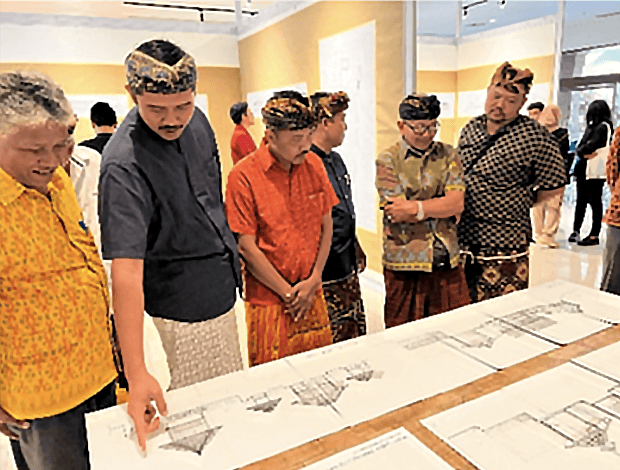 Prof. Dr. I Wayan Runa and village leaders viewing the student exhibition at Dharma Negara Alaya, Art and Creative Hub, Denpasar, Bali
"Future collaboration between the architectural heritage preservation program at Texas Tech University and Warmadewa University will be pursued," he asserted.
Two faculty participants in the project authored an abstract based on the workshop, which has already been submitted and accepted for presentation at an upcoming international conference on vernacular architecture.