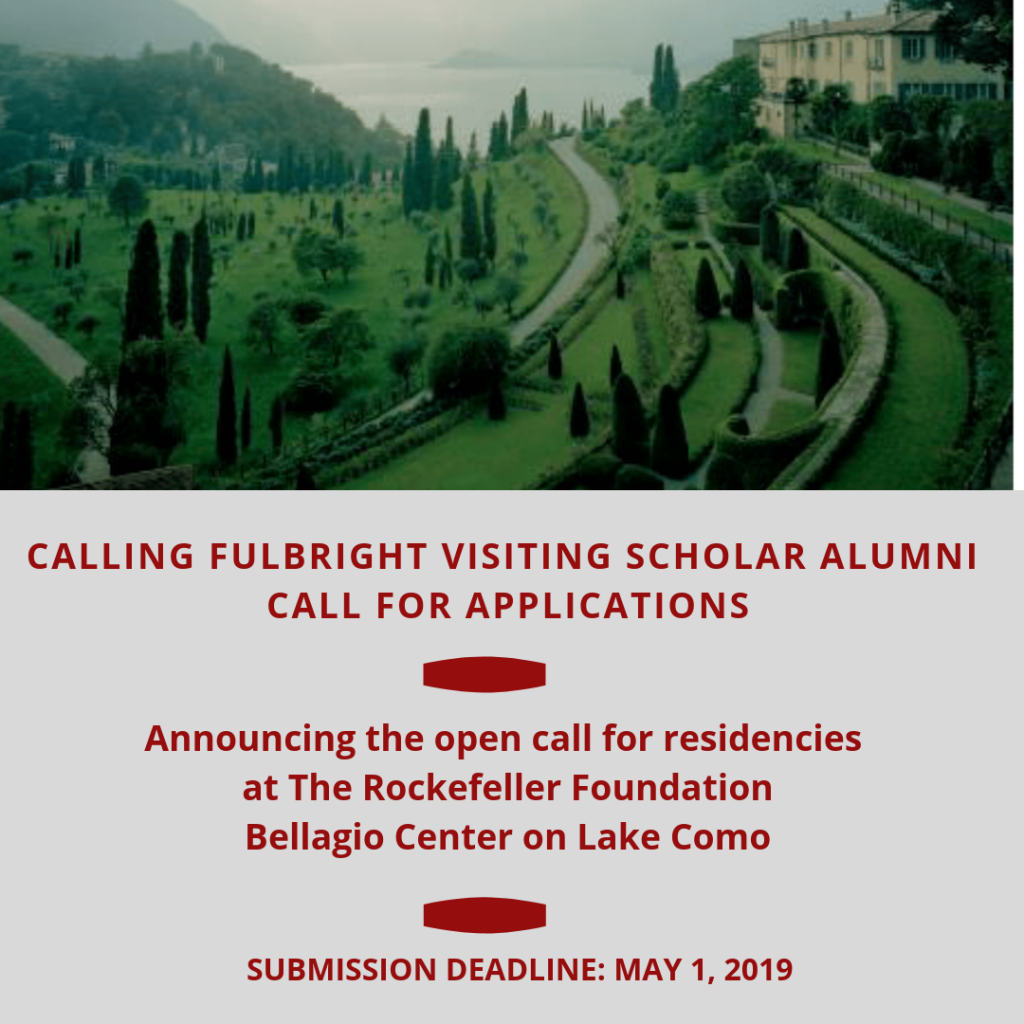 The Rockefeller Foundation Bellagio Center, on Lake Como in Italy, through conferences and residency programs, supports the work of scholars, artists, policymakers, and practitioners (other people doing significant work for the public good) who share in the Foundation's pioneering mission to "promote the well-being of humanity." The Bellagio Residency Program offers these individuals a setting conducive to focused work, and the unparalleled opportunity to establish new connections with fellow residents from a stimulating mix of disciplines and geographies during residencies of up to 4 weeks.
Applicants accepted during this open call will be awarded residencies in 2020.
For additional information, the outreach flyer is here or visit the Bellagio Center website
Applicants criteria are:
Well-established and highly accomplished individuals whose work relates broadly to issues that have a direct positive impact on poor and vulnerable populations
Individuals who are at an inflection point in their work—they may be ready to pivot and experiment with something new, or may be in a position to reflect and generate insights from a lifetime of experience
Individuals whose work has the potential for significant positive impact—perhaps by shifting thinking in a field, or sparking new ideas
Individuals who want to engage in a diverse cross-sector community, who are good listeners and collaborators, and who are highly intellectually curious
Submission deadline is May 1, 2019.
Last Updated: Mar 22, 2019 @ 4:55 pm