March 2018 Edition
Welcome to the 2017-18 Cohort's March edition of the Fulbright ETA Monthly Highlights. This month the ETAs hosted their local WORDS Competition, a storybook and storytelling event, where the winner moves on to the National Competition in Jakarta! March has been a busy month for practicing and preparing. But the ETAs also found time to engage with their community, host friends & family, and attend cultural events! Read on to find out more about our ETAs' highlights for the month of March!
Many thanks to all of the ETAs for their wonderful stories and photos.
Be sure to get next month's newsletter!
AMINEF American Program and Communications Teams
We'd love to get your feedback.
Please share with us your favorite stories: which stories struck you as interesting, which teaching method is most fun or you'd like to apply, or which activity you'd like to hear more. Email us at: socmedia@aminef.or.id and we'll post your feedback in the next newsletter and you may win a special thank-you gift from us. 
---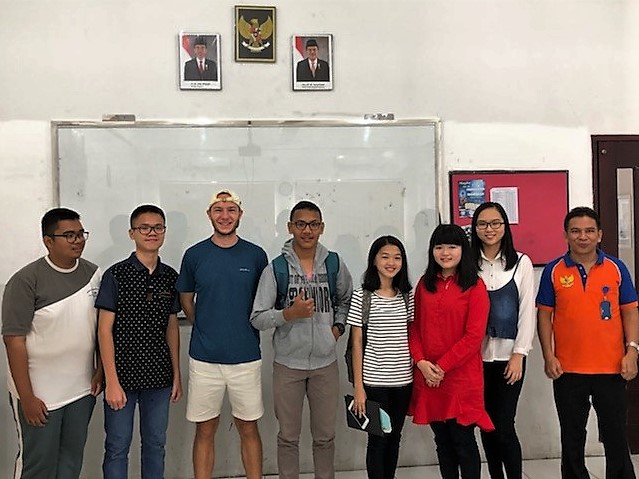 After much anticipation and hard work by students, SMA Sisingamangaraja held its WORDS English Storytelling Competition on March 3, 2018. ETA Sheldon Ruby was thrilled to see his students excitedly preparing to share their stories to a small crowd in the school's English Club Classroom. Many of the students included incredible talents within their stories.. Read More..
ETA Katia Oltmann's highlight this month was holding her local WORDS competition on March 2nd. There were 13 students who participated in the competition, each of whom made a short picture book about their hometown. The competition started after a short speech in English from SMA Kristen Eben Haezar's new headmaster, Pak Apner. The student.. Read More..
ETA Nabeel Ahmad judged ETA Ian Morse's local WORDS competition at MAN 2 Batuda'a. Nabeel jumped on the opportunity when Ian searched for judges. Ian selected two other judges in addition to Nabeel; his Indonesian language tutor and an alumnus of MAN 2 Batuda'a who study English at the local state university in Gorontalo City… Read More..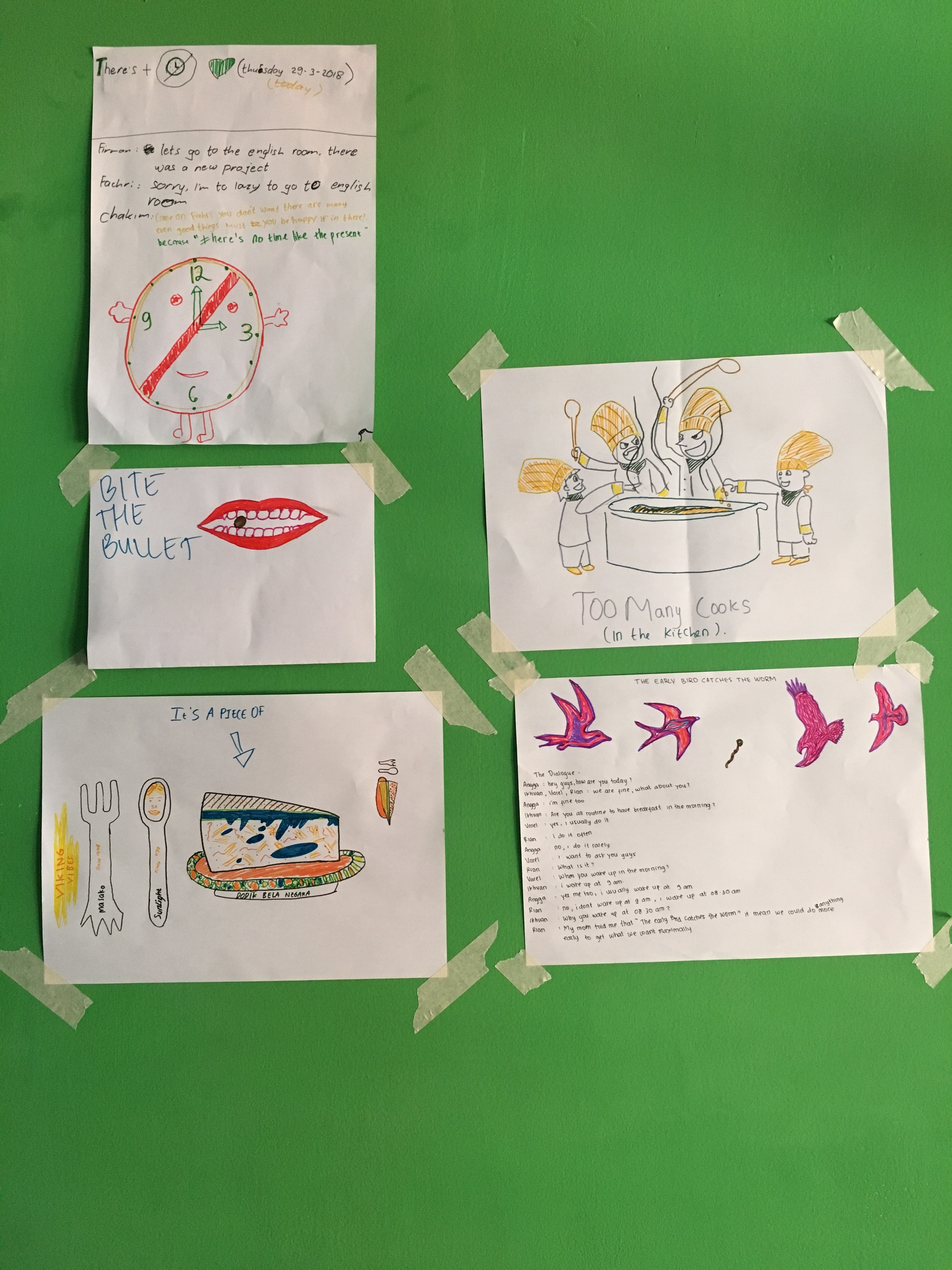 Making Idioms a Piece of Cake!
After he finished teaching all of the mandatory aspects of the 10th grade curriculum with his co-teachers, ETA Sam Chen decided to get a little more creative with his lesson material. As a foreign language learner himself, Sam has always been fascinated by idiomatic expressions, and wanted to find a way to incorporate his love.. Read More..
MAN 1 had some special visitors from America this month! ETA Meghan Cullinan had two of her college roommates visit Kendari, Indonesia to meet her community and share in her Fulbright experience. Her friends spent three days in her school with her students and co-teachers, who were excited to meet and learn about her friends… Read More..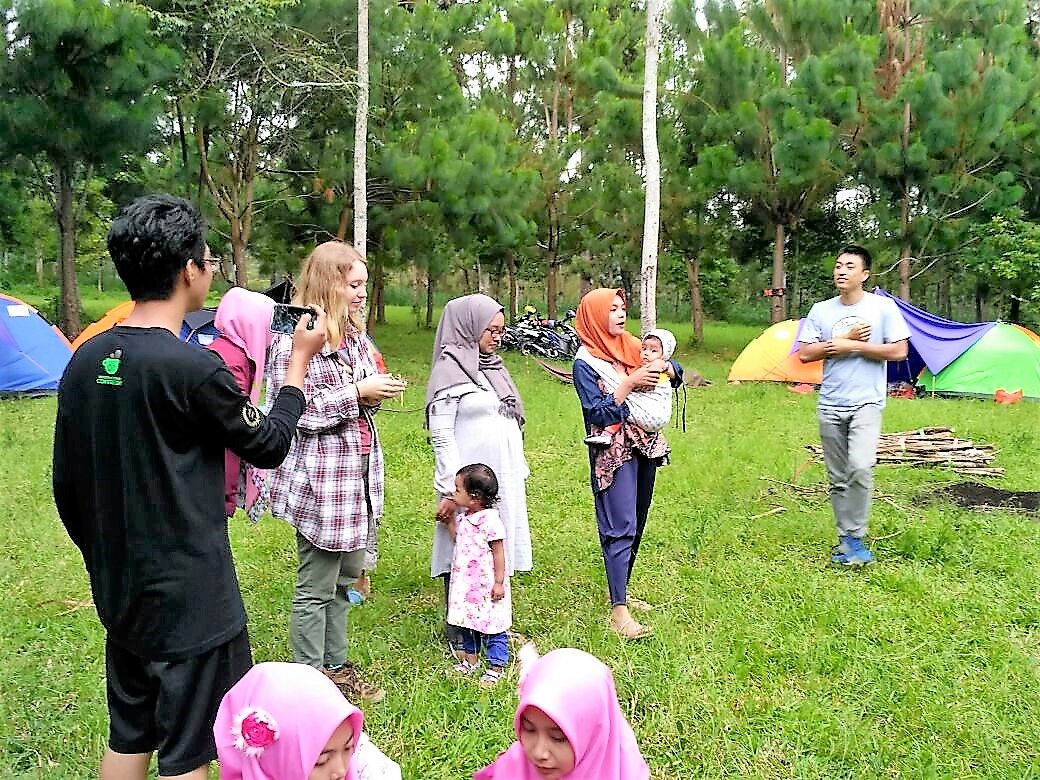 This month, ETA Elena Dietz was invited by English Language Fellow Yuta Otake to participate in his university class' English Camp at Coban Rondo in Batu, East Java. The camp was organized mostly by the students themselves and was structured like a competition between four teams. During the day, they played games that kept them.. Read More..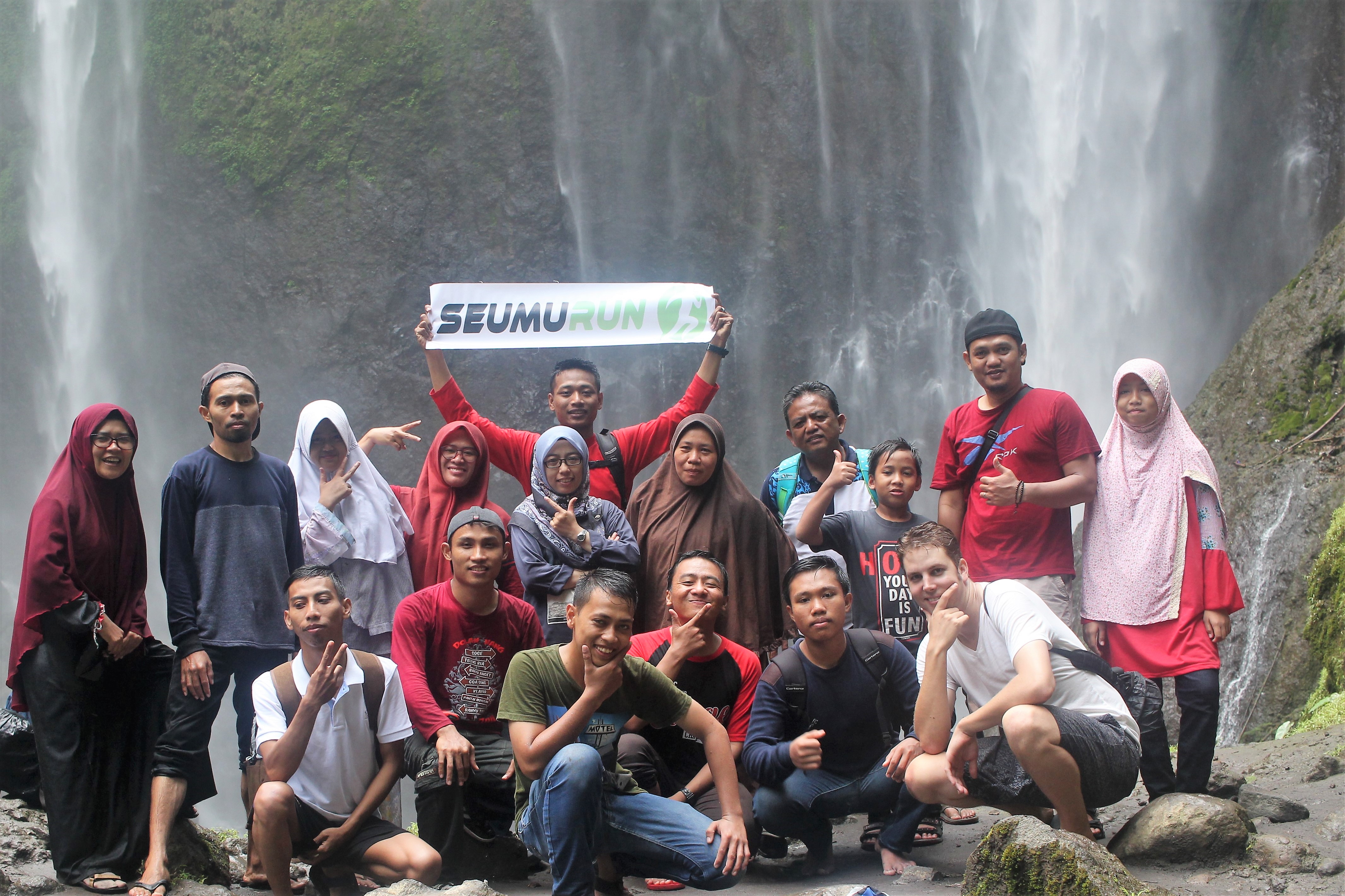 Group Field Trip and WORDS Prep
ETA Greg Sutton continued several initiatives at his school in the month of March. He facilitated a pen pal exchange between his and ETA Katia Oltmann's English club students. The students continued to correspond, exchanging several letters, and will have the opportunity to meet each other via video chat in April. Inspired by fellow ETA.. Read More..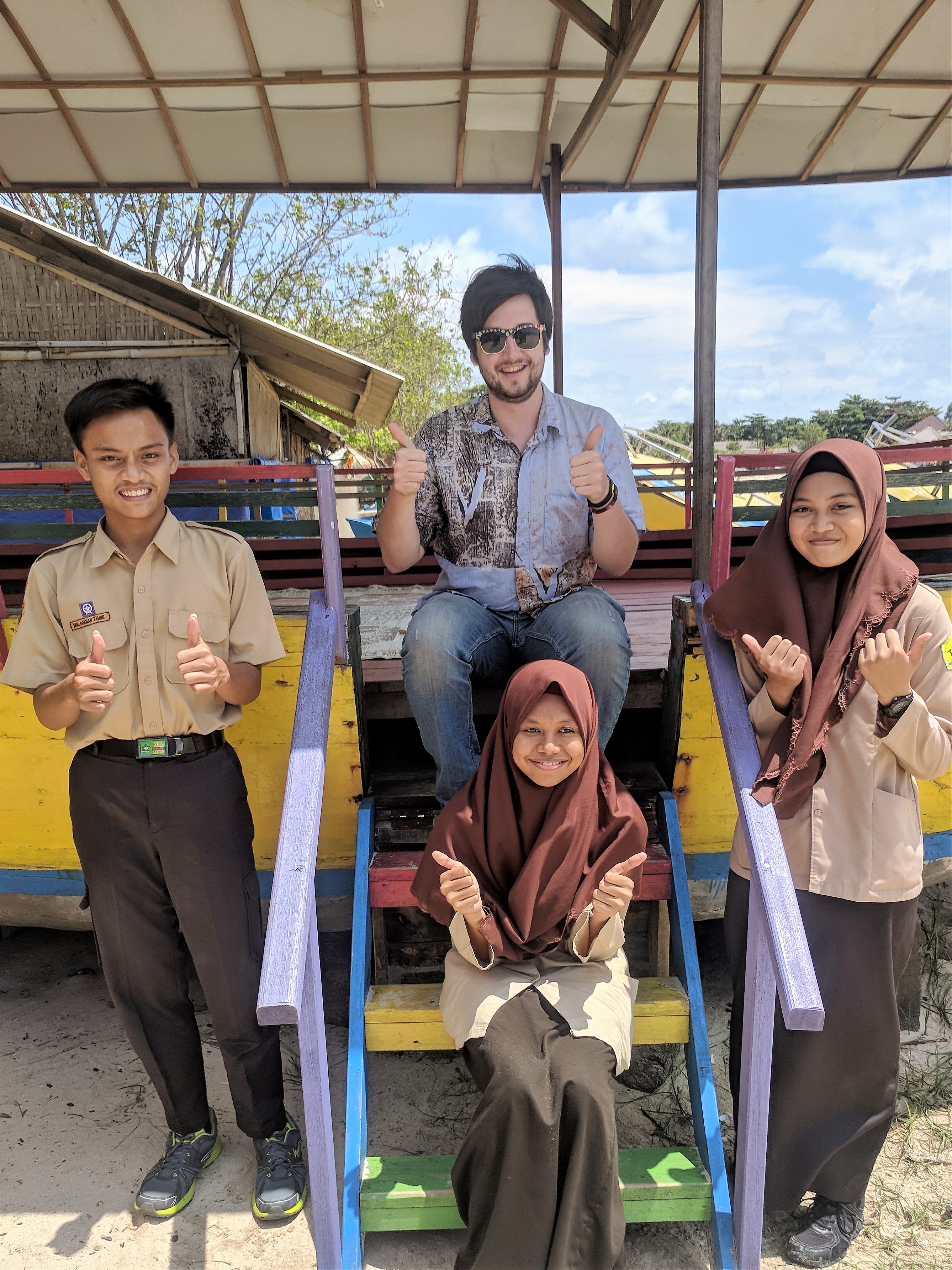 On Saturday, March 10th, ETA Matt Poissant went to Jepara for the afternoon with the winners of MAN Demak's WORDS competition as well as a bundle of teachers from the school. They were all invited to the house of Bapak Kepala Sekolah Suprapto, the headmaster, to celebrate the winners of the WORDS competition. When they.. Read More..
ETA Jam Sulahry used the month of March learning more about the Kennedy-Lugar Scholarship (YES), but as he started to learn more about the program, the more he wanted to learn about the end result of the program. Jam found three recent YES Scholars who went to school in Washington, South Dakota, and Texas, and.. Read More..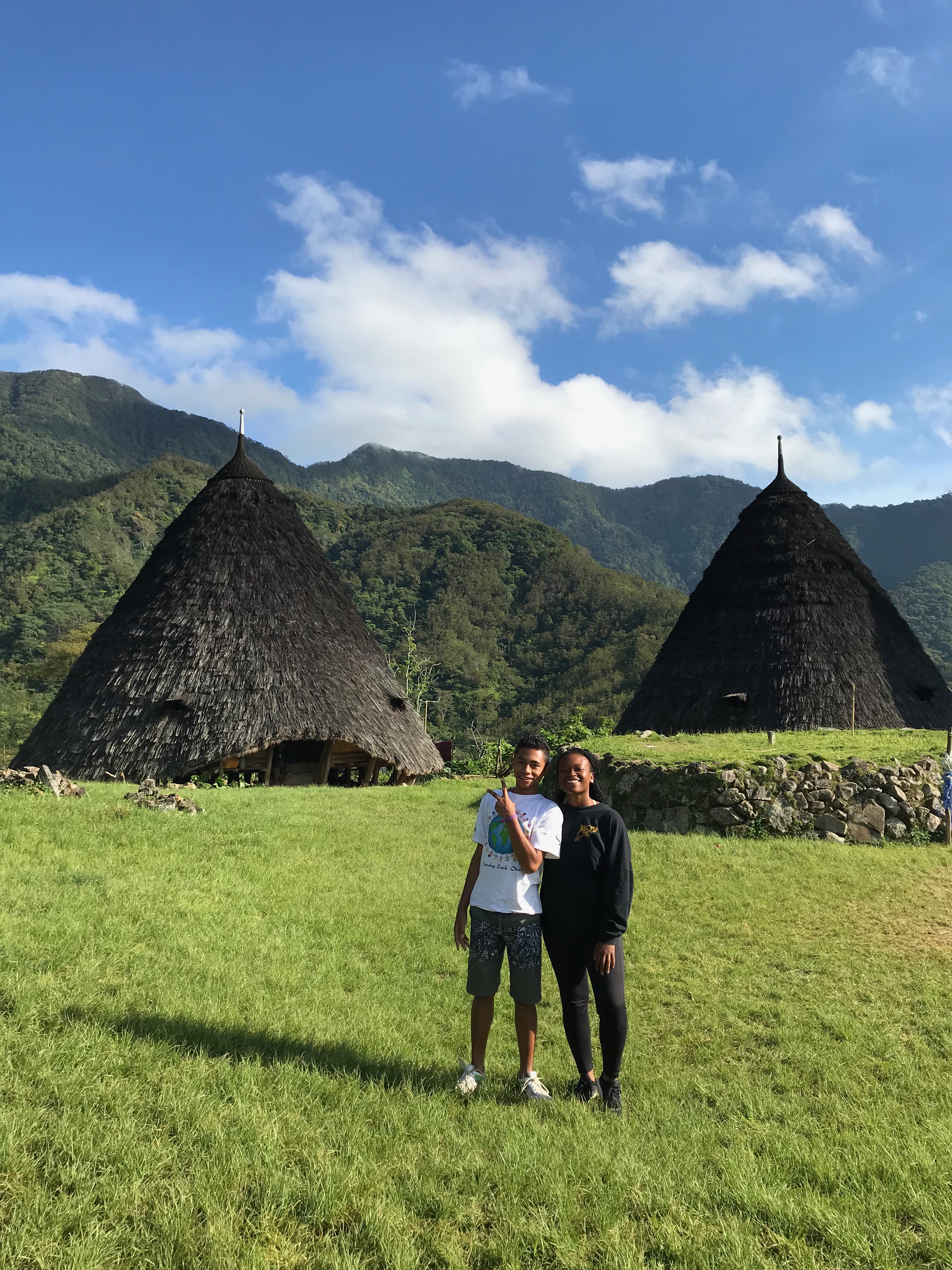 In the beginning of March, SMK Stella Maris Labuan Bajo held its local WORDS storytelling competition. The judges crowned tenth grade student Irenius Irnas Jeno (Jenn) as the winner. Following the competition, Jenn asked ETA Arshelle Carter to accompany him to his hometown to pick up equipment for his performance as well as get more.. Read More..