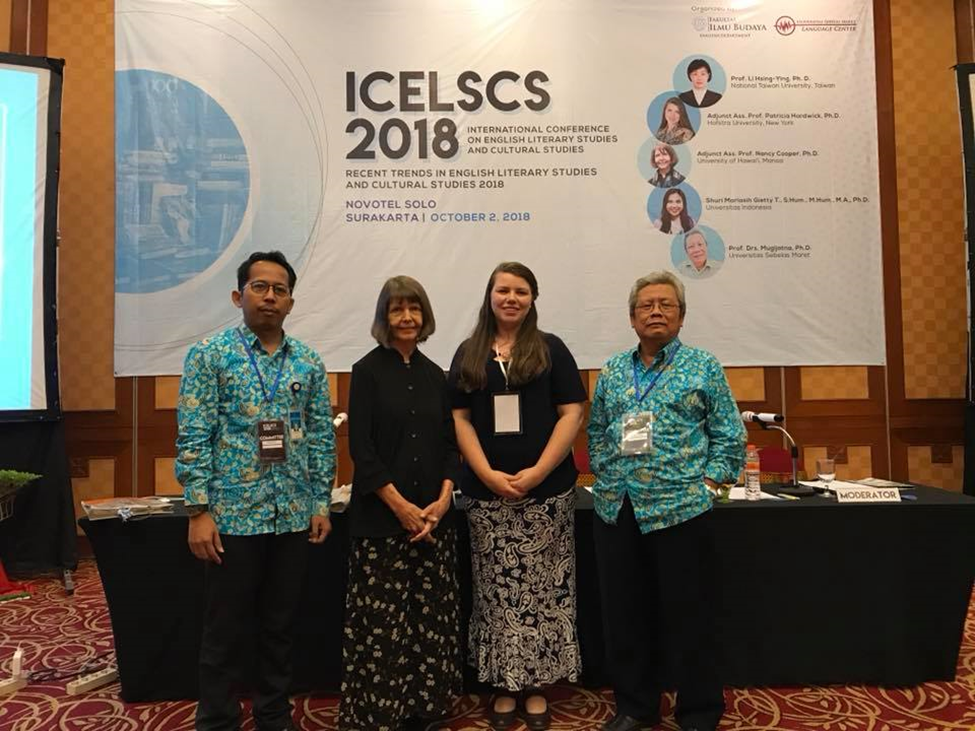 Patricia Hardwick, Research Associate-in-Residence at Hofstra University, 2017-2018 Fulbright US Scholar to Indonesia whose research project investigates the historical and extant cultural flows between the Riau Islands, West Java, Central Java, Northeast Coast of Peninsular Malaysia, and Southern Thailand.
I was invited as a keynote speaker to present at the International Conference of English Literary Studies and Cultural Studies in Surakarta sponsored by Universitas Sebelas Maret on October 2, 2018.  I presented a paper entitled Malay Chronicles, Thai Drama, Javanese Tales: Mak Yong, Intertextuality, and Pasisir Cultural Flow that examined the way in which Malay theatrical forms in both Malaysia and Indonesia defy rigid categorizations into "folk" or "popular" genre.  Through many audio and video examples I explored how the sampling of global popular music into traditional folk theatrical forms is a practice that has been going on for a long period of time in both Malaysia and Indonesia and has been incorporated in a specific way into the performance structure of folk drama.  I also investigated the historical process of intertextual referencing between folk traditions, examining the way in which performers incorporate songs, dances, and stories from other regional performance forms and how these borrowings become "traditionalized" over time.
On October 3, 2018 I lectured to approximately seventy-five cultural studies students on ethnographic methodology at Universitas Sebelas Maret highlighting concepts such as participant observation, interview techniques, the importance of field notes, cultural relativism and reflexivity.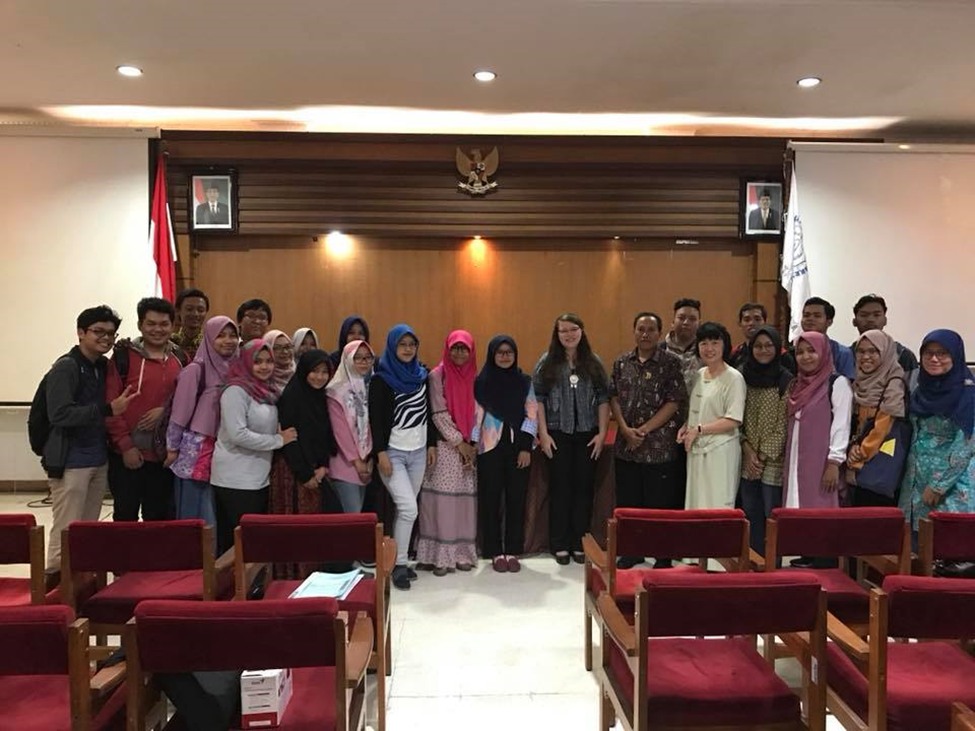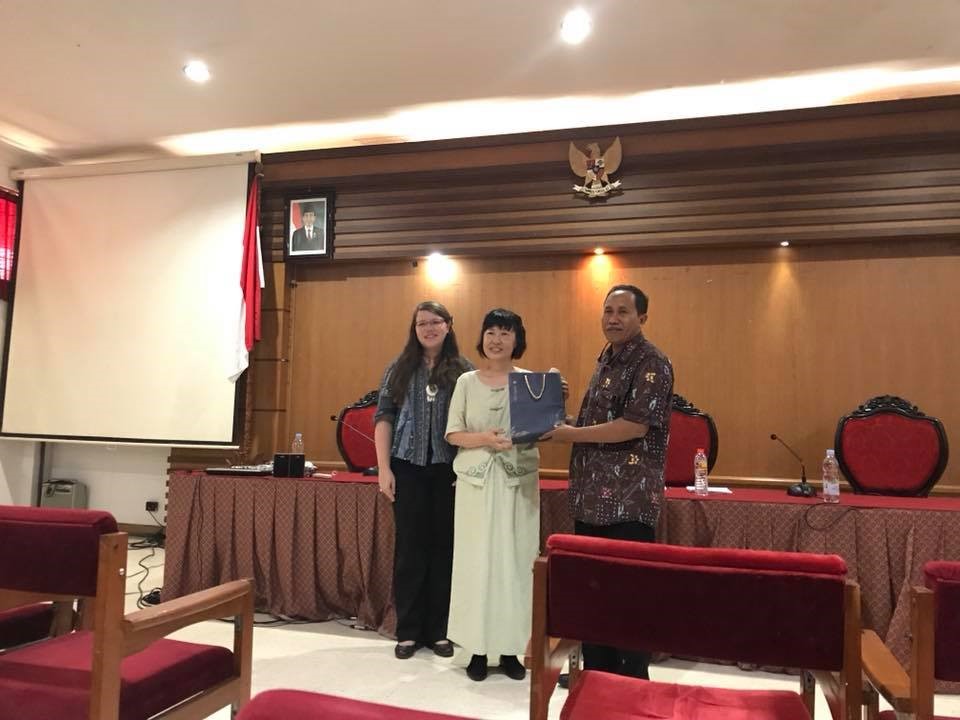 My hosts at UNS arranged for me to visit two royal residences and Dr. Habsari from UNS accompanied me to a Wayang Orang.  I am very grateful for the generous hospitality of my hosts at UNS and enjoyed the intellectual and cultural exchanges and discussions facilitated by the conference, guest lectures, kraton visit and Wayang Wong performance.  UNS cultural studies students expressed great interest in learning more about using ethnographic methods in their cultural studies research projects.  I plan to continue to correspond with UNS faculty to exchange pedagogical exercises to help their students develop skills in participant observation, interviews, and ethnographic fieldwork.
Last Updated: Oct 17, 2018 @ 12:07 pm