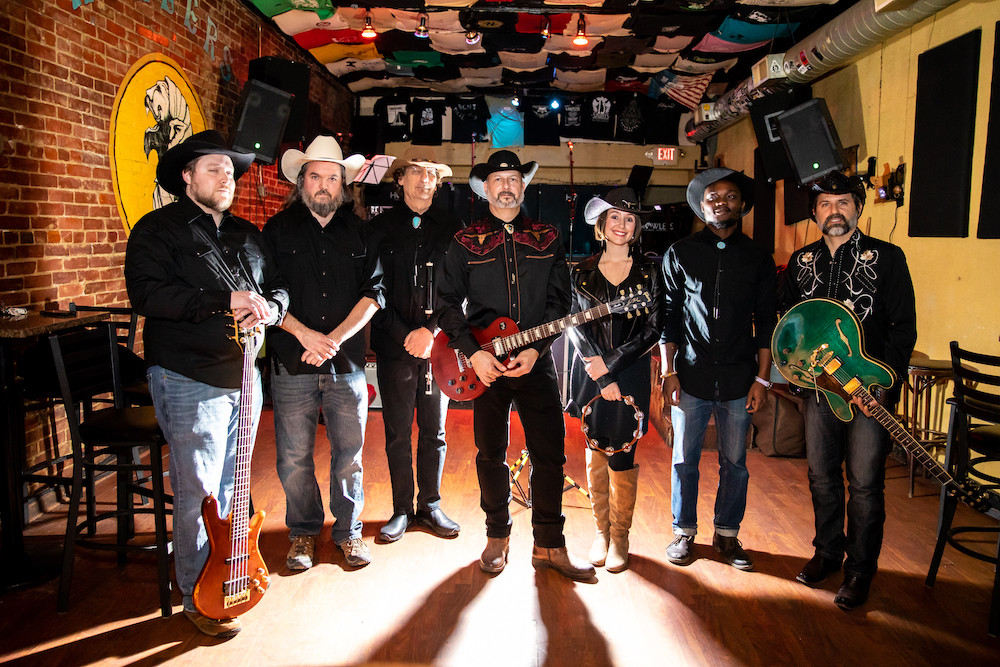 American dangdut band The Dangdut Cowboys, will "shake" Surabaya, Medan and Jakarta on March 8 -18. The band, which consists of Pitt and CMU faculty, alumni and graduate students, will visit Indonesia as a part of a cultural exchange program sponsored by the United States Embassy in Jakarta.
Founder / vocalist, Andrew N. Weintraub, who is also a professor of music at the University of Pittsburgh and author of Dangdut Stories: A Social and Musical History of Indonesia's Most Popular Music (Oxford, 2010), told The Jakarta Postvia email that The Dangdut Cowboys feature a diverse set of players.
"As The Dangdut Cowboys, we play dangdut mixed with rock, country, blues and reggae. Some of the members play together in other bands. For example, Matt Aelmore and Brian Riordan have a band that plays improvised music. The flute player is one of the world's foremost baroque flute players [Stephen Schultz]. John Bagnato is a virtuoso jazz guitarist. Samuel Boateng, from Ghana, is our keyboardist, and he plays Ghanaian music. Meghan Hynson [vocals] has studied music of Bali for many years, and teaches Sundanese music."
The band, formed in 2007, has been performing dangdut in the US with the aim of introducing the intoxicating music and exuberant dance of dangdut to people everywhere. In their upcoming Indonesia tour, The Dangdut Cowboys will give a TV performance, collaborating with Indonesia's biggest names in dangdut on March 15.
"We will collaborate with Rhoma Irama and Soneta in a live broadcast on March 15 on Indosiar. The show starts at 7 p.m. or 8 p.m.. Also on the program is Via Vallen," said Weintraub.
The Dangdut Cowboys are also slated to perform at @america, Pacific Place shopping mall, on March 16 with Fitri Carlina.
Although the band has no plans to record an album at this time, Weintraub says there's always the possibility of them writing their own dangdut songs. "We haven't composed original dangdut songs, but may do that if people like it."
Last Updated: Jun 18, 2020 @ 11:33 pm