Dr. Andrew Henderson received a Fulbright Scholar Award for research in Vietnam in 2006 and spent five months in the country in 2007 carrying out research on the systematics of Vietnamese palms, particularly rattans.
At that time, he established an excellent collaboration with Dr. Nguyễn Quốc Dựng of the Forest Resource and Environment Centre (FREC), part of the Forest Inventory and Planning Institute (FIPI) in Hanoi. After the Fulbright Award in 2007 they continued to collaborate. The two scholars have now carried out at least 12 collecting trips over the last 10 years, most recently in April 2017. They have published seven scientific papers together (including descriptions of 55 new species of palm). They used the Fulbright Award to leverage funding for fieldwork from various sources, including the National Geographic Society and John D. and Catherine T. MacArthur Foundation. As a result of this activity they have completed the manuscript of a comprehensive, fully illustrated book on the Palms of Vietnam. The New York Botanical Garden (NYBG) Press has agreed to publish this book and that they expect the final manuscript in April 2018. They also plan to publish a Vietnamese language version of the book.
To celebrate our decade's worth of collaborative scientific research, catalyzed by a Fulbright Scholar Award, Dr. Henderson, who this year received a Fulbright Scholar award to Indonesia, returned to Hanoi in November 2017 for one week, funded by Fulbright's Regional Travel Program. As part of this visit, Dr. Henderson and Dr. Nguyễn Quốc Dựng reviewed the manuscript and images of their book and discussed possible future directions for their current rattan project in Sulawesi, Indonesia. In addition, he also gave a seminar to his Vietnamese colleagues.
As a current Fulbright Scholar in Indonesia, Dr. Henderson consider the Vietnam research program as a model for future research on the rattans of Sulawesi.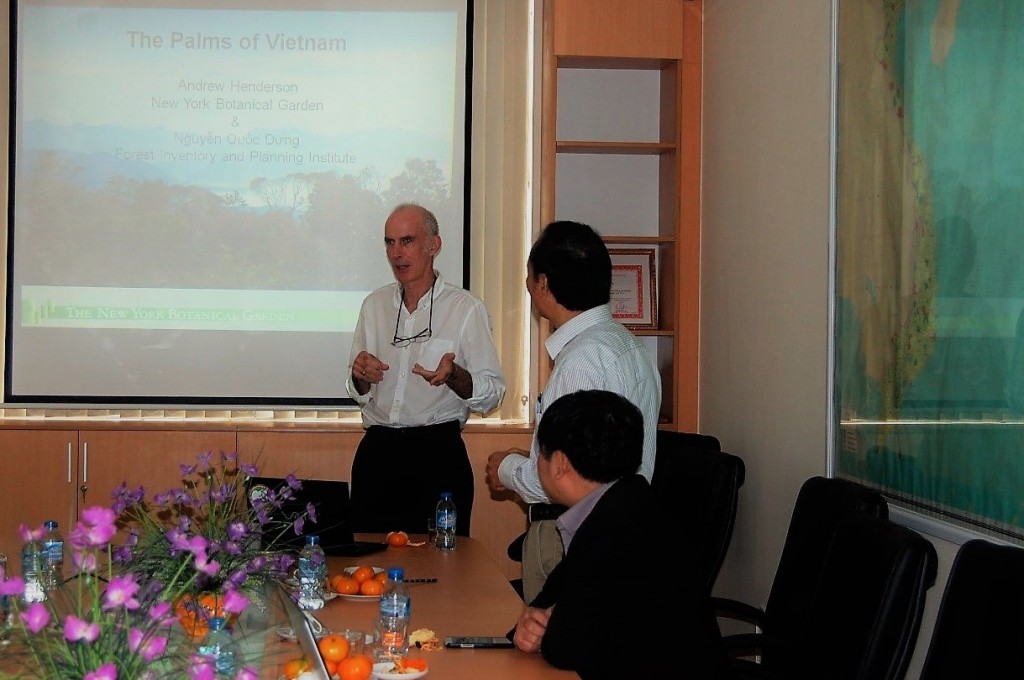 Last Updated: Feb 14, 2018 @ 1:51 pm