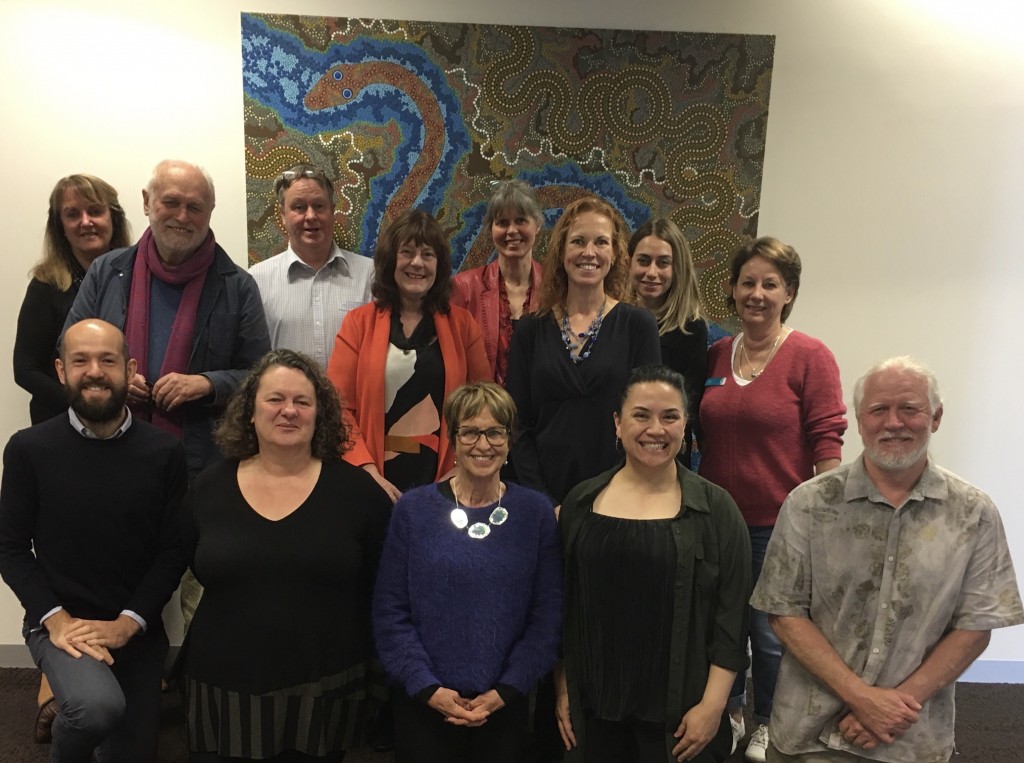 Dr Jayne C. Lammers, Fulbright US Scholar in Education from the University of Rochester who is currently based at her host institution of Universitas Negeri Semarang (UNNES) in Semarang, recently traveled to Australia to attend conferences and give talks at three top universities in that country.
In Brisbane, Dr Lammers spoke about her fanfiction literacies research as part of a panel during the "Young, Creative, Connected 2019" event, and also co-facilitated a discussion about online research ethics at the Association of Internet Researchers 2019 annual meeting.
At the University of Sydney's Centre for Research on Learning and Innovation, she shared findings from her longitudinal study of an adolescent writer as part of panel discussion about young people's interest-driven digital literacies.
Finally, in Melbourne, she keynoted a day-long workshop for literacy/English teacher educators at Deakin University. The group (pictured here) gathered for a full day of sharing research and practices that inform their teacher preparation programs. This trip to Australia has already created opportunities for continued research and international collaboration about how English teachers design curriculum that bridges young people's out-of-school digital practices with their in-school literacy expectations and mandates.