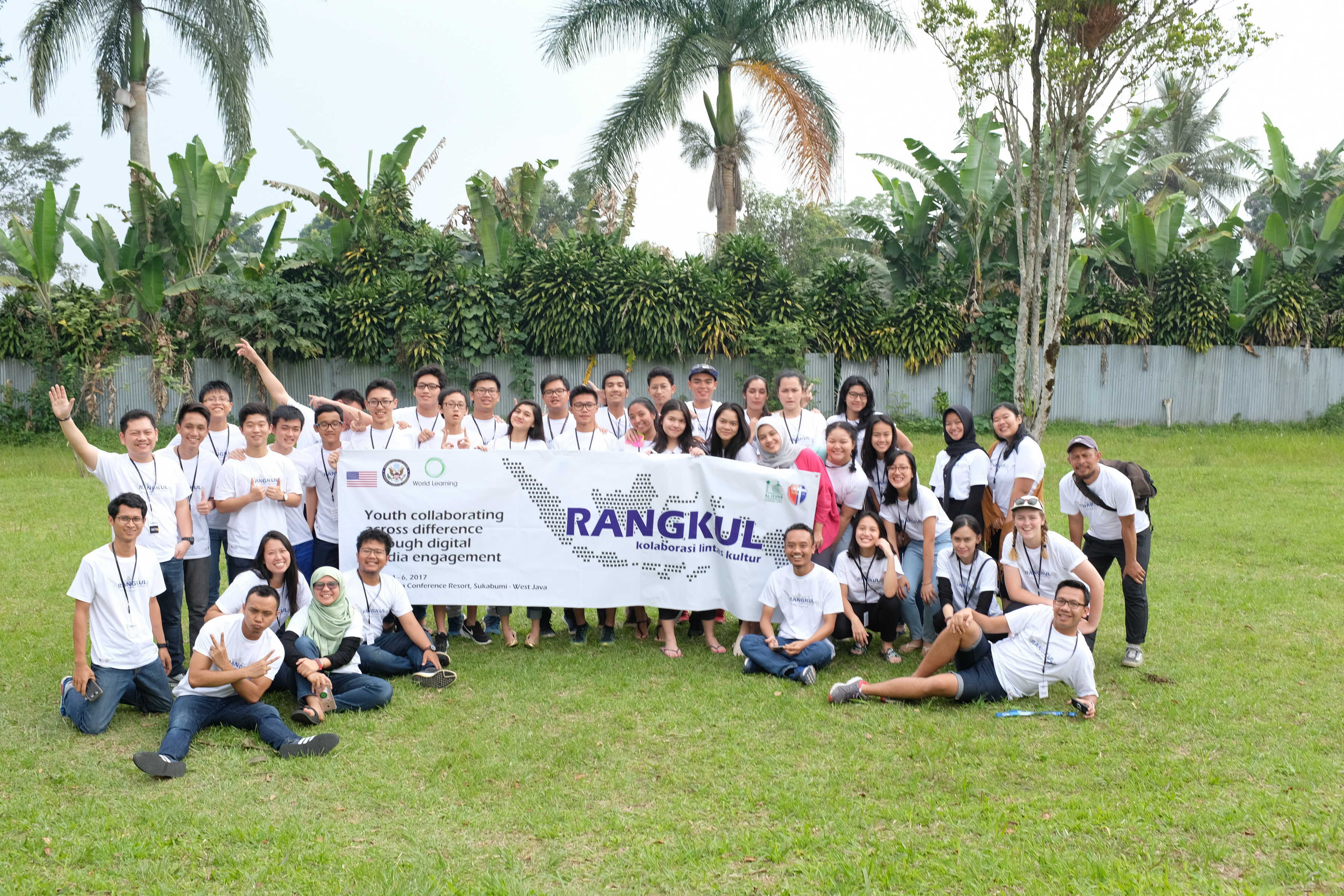 Amidst social tensions that have developed over the course of the last year in Jakarta, Jessica Peng, 2011-2012 Fulbright ETA alumna, launched RANGKUL (Kolaborasi Lintas Generasi dan Kultur) with the funding support from the Bureau of Educational and Cultural Affairs of the U.S. State Department.
RANGKUL is a youth outreach program that aims to facilitate discussions about tolerance among young Indonesians of diverse cultural backgrounds. The program centered on the creation of digital media projects in mixed teams under the mentorships of local professional filmmakers and photographers, as a means to both encourage the participants to collaborate across their differences and promote youth messages of peacebuilding to a wider community.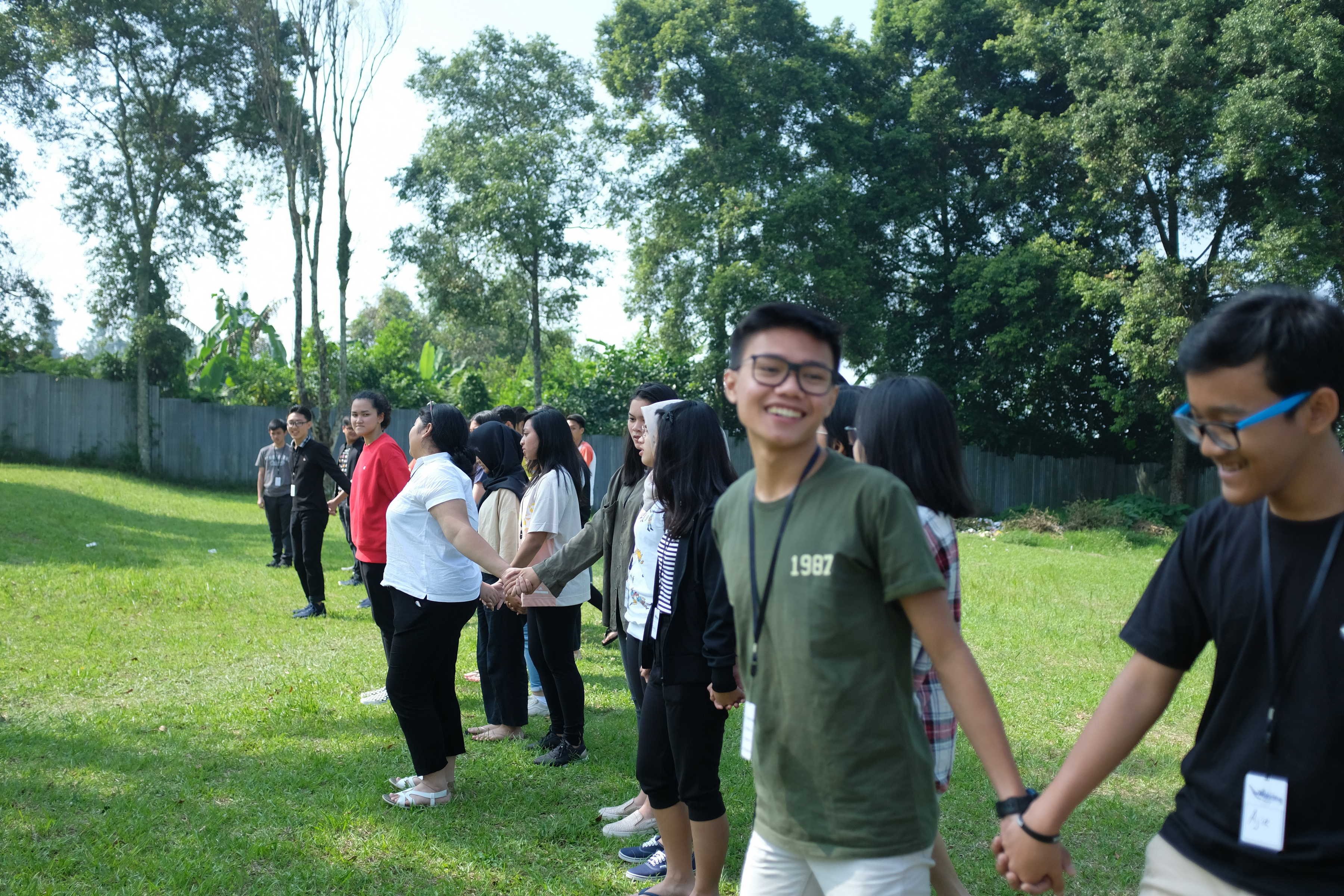 Over two busy weeks, high school students from Catholic high school, SMA Kanisius Menteng, and Islamic high school, SMA Al-Izhar Pondok Labu, participated in a series of activities. First, they went on a weekend retreat in Sukabumi, West Java. During the retreat, students participated in hands-on sessions that aimed to strengthen their capacities in the areas of leadership, conflict resolution, intercultural communications, and media literacy. At the end of the retreat, RANGKUL participants submitted project proposals for their projects and made concrete plans for next steps.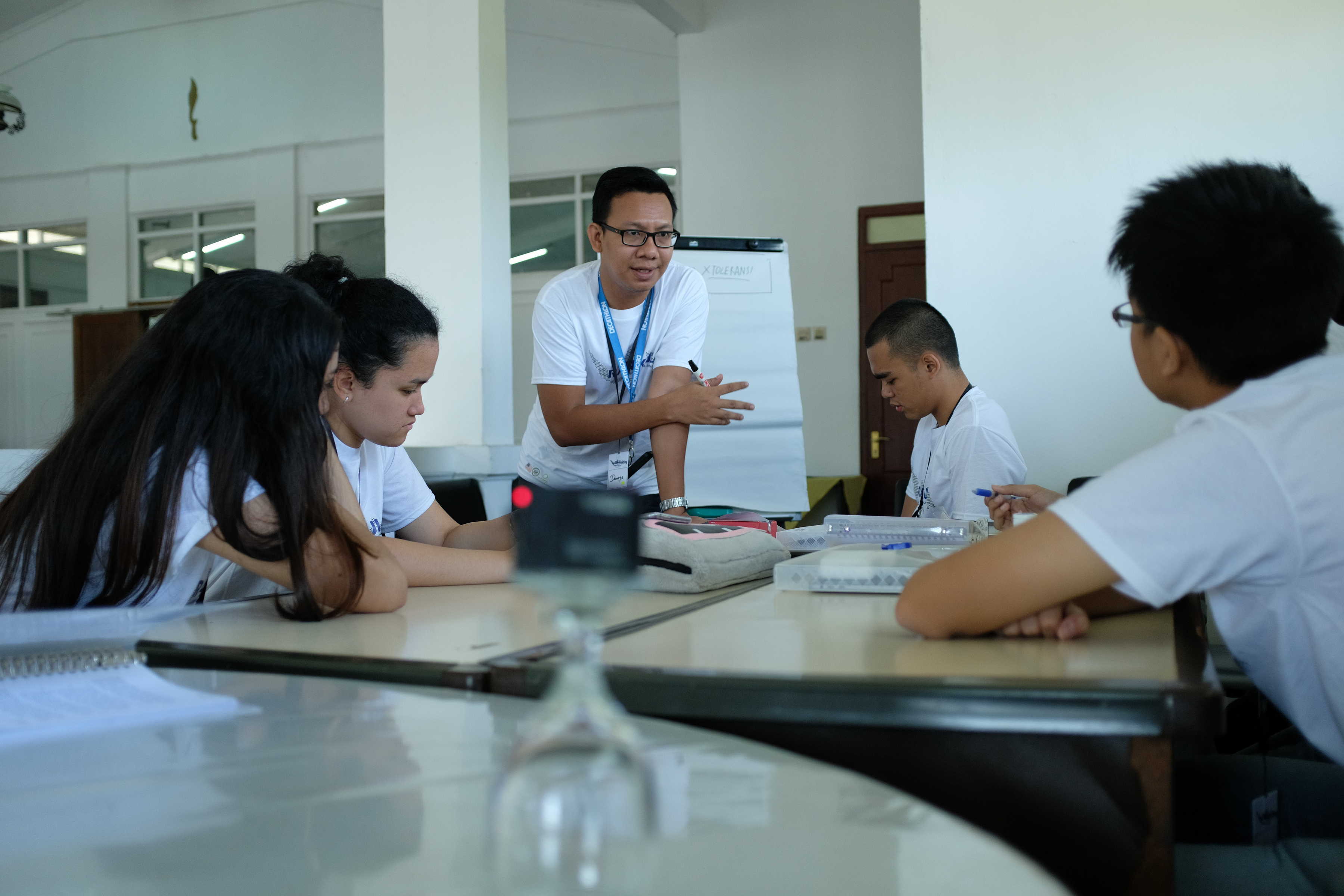 A week later, the program re-gathered the students and mentors to provide each group with the opportunity to work intensively on their projects. A number of guest speakers visited the program throughout the course of the weekend. Karen Schinnerer, Cultural Attaché of the U.S. Embassy in Jakarta, spoke to students about resources and educational opportunities beyond the program. Hertiana Dwi Putri, a social media expert, helped students strategize effective ways to promote their respective projects and address sensitive issues that they may confront on social media platforms. Jasmin Jasin, a well-known education leader in Jakarta, worked with students to think about sustainable steps to continue their leadership and advocacy after the program ends. Finally, students practiced presentations of their respective projects in front of their peers, and received feedback from public speaking experts, Astrid Kusumawardhani and Fitria P. Anggriani.
On August 18th, a day after Indonesia's 72nd Independence Day, RANGKUL concluded with a public exhibition hosted at @america at Pacific Place Mall. Over 100 people from the community joined the program in its premieres of the film and photography projects. The event launched with opening remarks by Jessica Peng (Program Director) and Emily Abraham (Assistant to the Cultural Attaché at the U.S. Embassy in Jakarta). This was followed by a short panel featuring mentors and facilitators of the program, Fitri Mayang Sari, Deny Setiawan, and Hardya Pranadipa. They each shared some key lessons learned from their work with RANGKUL.
Fitri, for example, discussed the ways in which she learned to adjust her mentoring styles while working with this group of Generation Z youth. She stated, "I was pleasantly surprised to see how opened the students were to meeting new people and capturing their stories. Within the group itself, my mentees were clear about the direction in which they wanted to take their project, but maintained flexible to adjusting their plans when challenges came up. As a mentor, I learned to be humbled and to identify moments when I can step in to help. Because they were so bright and self-organized, I stepped back to give them freedom to make their own plans. This was a new adjustment for me."
Following the panel on educational lessons learned, four student teams showcased their projects and answered questions from the audience.
Team Champion, under the mentorship of Nicho Yudifar, created a short documentary entitled A Strang Place that follows the story of Dyfan, a Muslim student who attends a Catholic school in Jakarta. Through this documentary, they aimed to share a story about what it is like to be part of the religious majority of Indonesia but attending a school where he is a religious minority.
With mentor Deny Setiawan, Humble Productions produced a Public Service Announcement (PSA) called Smile on the subject of intolerance among teenagers. The video aimed to emphasize the inaccuracy of stereotypes and how stereotypes serve as the root of intolerance. Their PSA encouraged the public to get outside of their religious, racial, and cultural circles by erasing prejudice with a smile!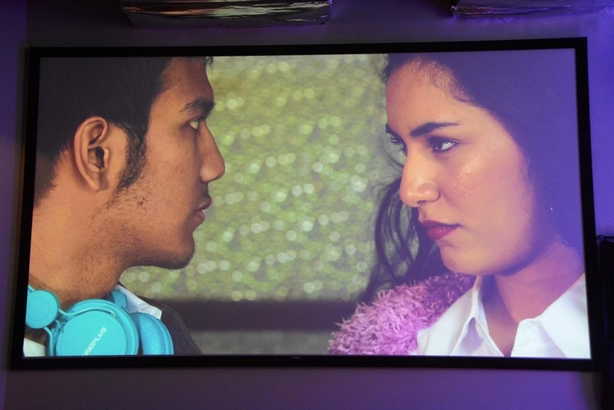 Jiwabangsa created a photo essay called Dua Generasi, under the guidance of Fitri Mayang Sari, which sought to bridge the gap between Generation X and Generation Z through intergenerational understanding. By deepening the understanding of each generation's experience of conflict and/or intolerance, they found that across generations there is a common fear: growth of intolerance in Indonesia today. They interviewed people on the streets of Jakarta of multiple generations in order to show that differences in outlooks should not widen the gap between generations, but instead bring unity.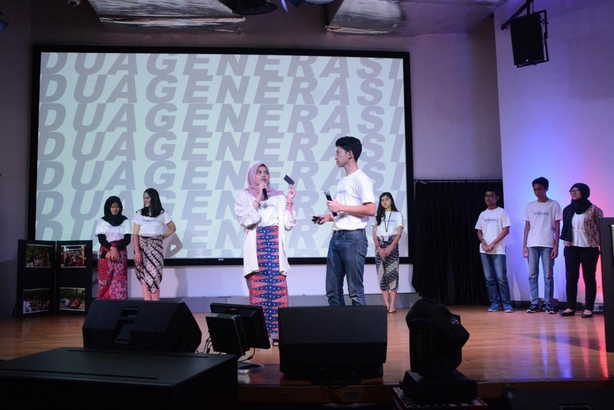 Finally, Team D(iversity),who worked with photographer Yoppy Pieter, presented a photography project called Similarity in Diversity that investigated commonalities across religions. They chose to photograph Jakarta's major religious sites, namely the Istiqlal Mosque and Jakarta Cathedral, to explore the similarities between each background.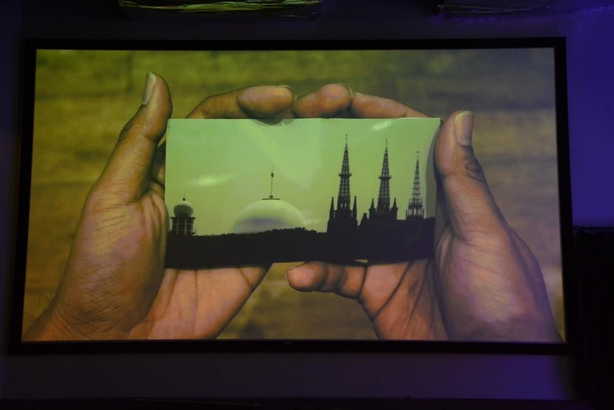 All the projects can be viewed on RANGKUL's YouTube channel.
Moving forward, RANGKUL plans to expand its community outreach by continuing the promotion of these current projects online and participating in local events focused on similar issues. RANGKUL is also interested in bringing its programming to new school partners.
If you are interested in collaborating with us, please send us an email at rangkulproject@gmail.com. And to stay updated with our activities, follow our Instagram account and Facebook Page.