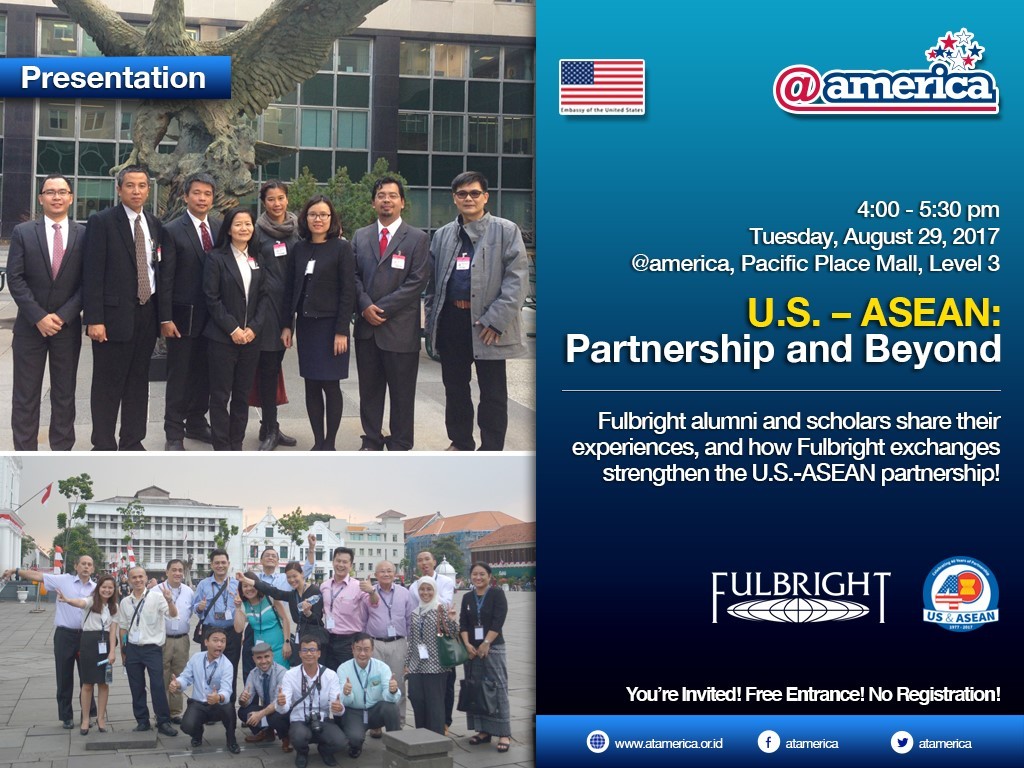 Event Alert August 29, 2017 at @america, Pacific Place Mall, featuring Fulbright alumni and scholar from Vietnam, the Philippines, and the US who will share their experiences, and how Fulbright exchanges strengthen the U.S.-ASEAN partnership. The speakers' line up is below:
Abigail Cuales Lanceta, Assistant Director of Education, Youth & Sports Division, ASEAN Secretariat
James Laskin, 2017 Fulbright U.S. Scholar, who is conducting research on Building Collaborations and Capacity in Healthcare: Thailand, Montana and Laos
Ngan Ha To, 2014 Fulbright U.S. – ASEAN scholar from Vietnam. She did research in the US on the application of computer technology in English language testing: An experience for the US.
Kevin Henry Reyes Villanueva, 2017 Fulbright U.S. – ASEAN scholar from the Philippines, who will conduct research on Negotiating Women's Rights: Localizing The ASEAN Convention Against Trafficking in Persons, Especially Women and Children (ACTIP)
Free Entrance. No registration.