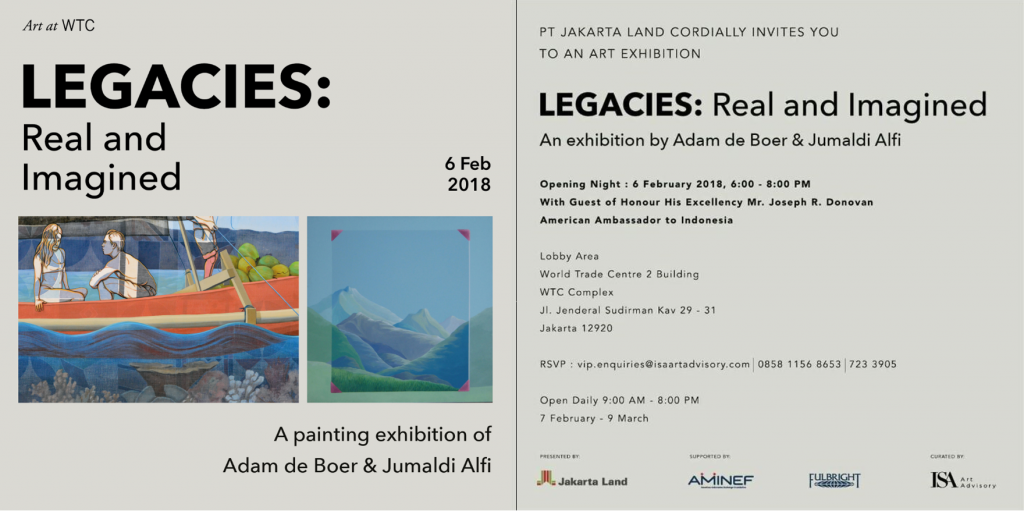 AMINEF is pleased to invite you to a painting exhibition of US Fulbright Student Adam de Boer at World Trade Center, Jakarta (lobby area) which will be officially opened by HE US Ambassador Donovan on February 6, 2018 at 18.00 pm.
This exhibition entitled "LEGACIES: Real and Imagined" will showcase Adam's work along with Jumaldi Alfi's pieces.
Exhibition will run from February 7 until March 9, 2018 (daily including Sundays) 09.00 am – 18.00 pm.
This event is open to the public and free of charge.
Last Updated: Apr 17, 2018 @ 11:17 am