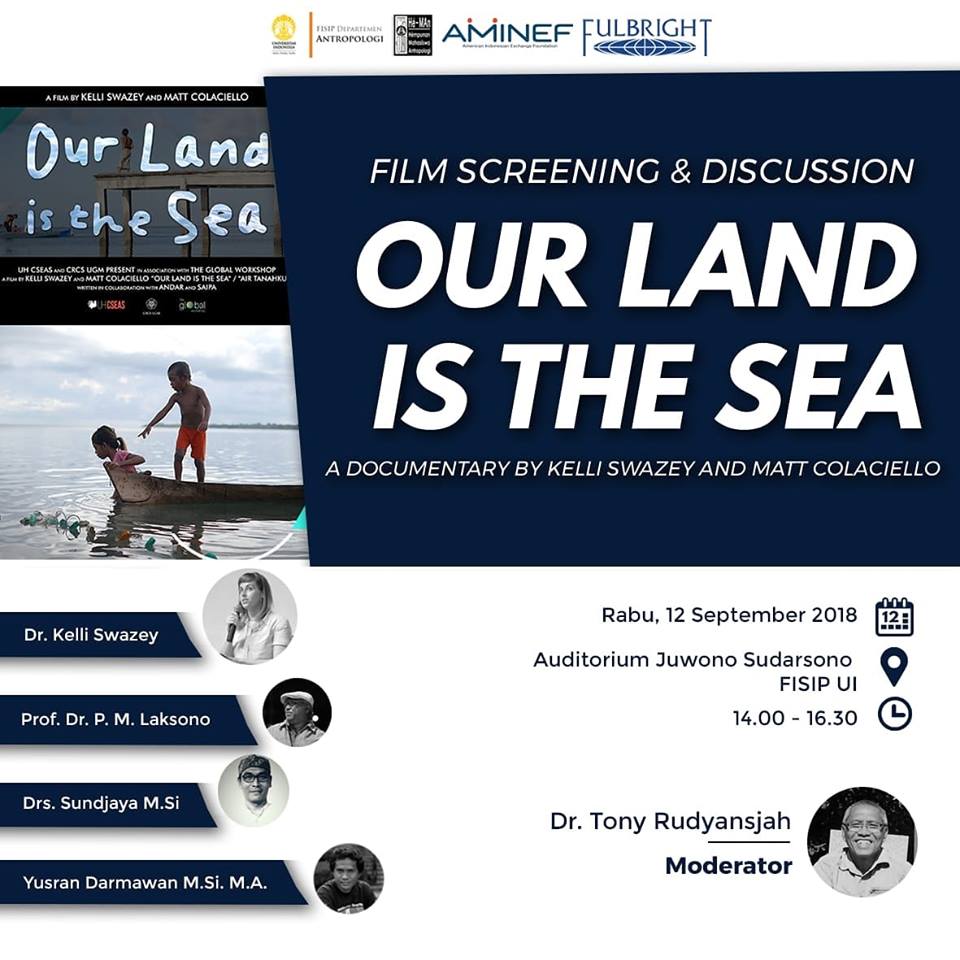 Who will the Bajau community become if they can no longer rely on the sea?
Come join the documentary screening and discussion 'Our Land is the Sea', short documentary about three generations of a Bajau family in Wakatobi National Park, and how they're navigating drastic cultural and environmental change.
The event will be held on September 12 at 14.00 – 16.30 at FISIP UI.
Panel members include prominent Anthropologists UI and UGM. See you at the venue!