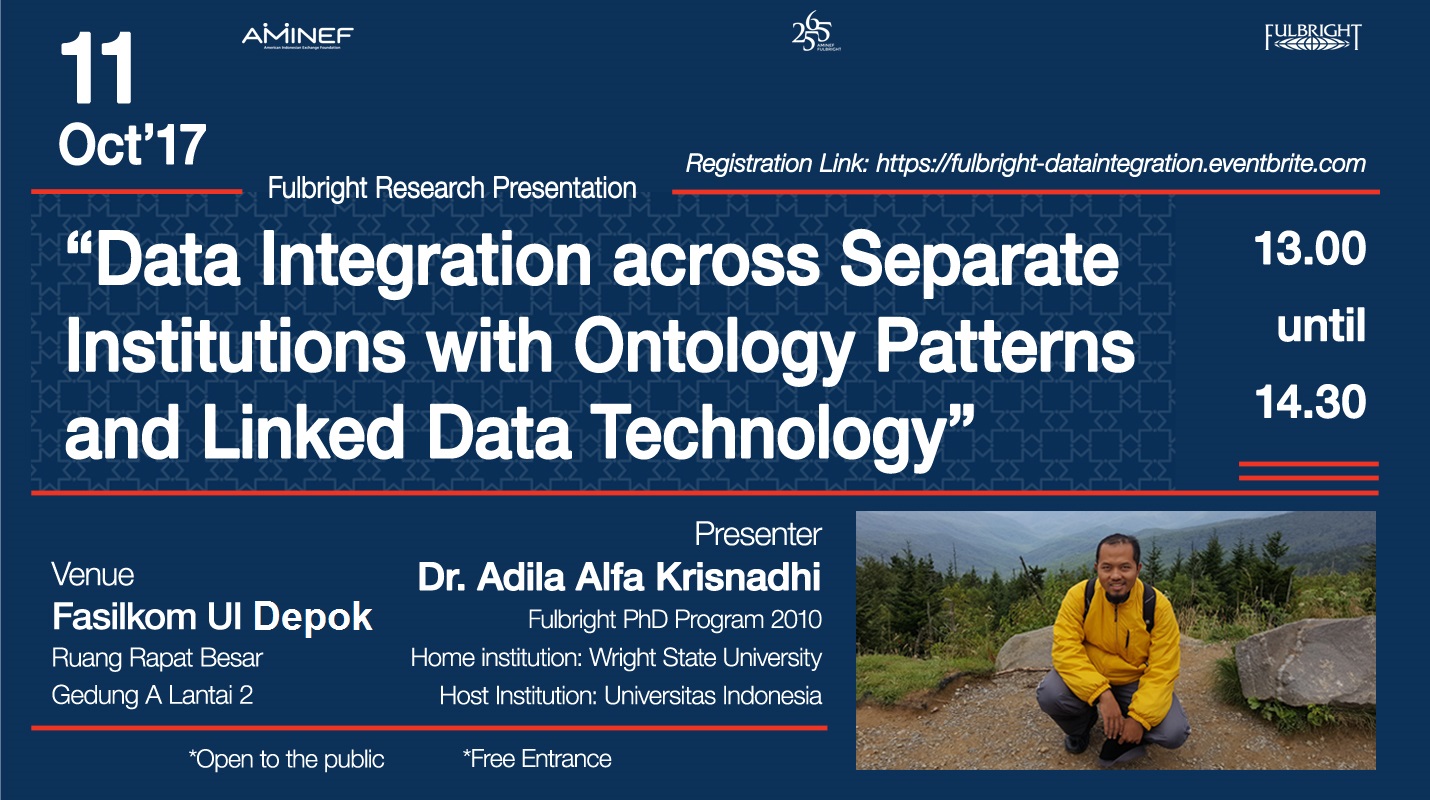 Join us at the upcoming Fulbright Research Presentation by Dr. Adila Alfa Krisnadhi on the topic of Computer Science. Dr. Krisnadhi will present his dissertation at Wright State University.
Presenter: Dr. Adila Alfa Krisnadhi (Fulbright PhD Program 2010)
Home institution: Wright State University
Host Institution: Universitas Indonesia
Summary of the Presentation:  
Dr. Krisnadhi's research focuses on the problem of data integration particularly over data repositories residing in different institutions. This problem is very challenging since data residing in different institutions are almost always modeled and maintained differently, resulting in heterogeneities in architectural, syntactic, and semantic level. His approach advocates the combination of linked data and ontology patterns. Linked data provides users with a simple and open framework for data publishing and sharing, bridging heterogeneities on the architectural and syntactic level. Meanwhile, for bridging the semantic heterogeneity, users can use ontology patterns, which are relatively small, modular, and reusable ontologies, to provide a way to formally model some form of a standardized and formalized vocabulary that is machine-understandable, while remaining simple and flexible. A prototypical implementation of this approach has been done for data integration over seven data repositories that serve the ocean science community across the U.S.
This event is open to the public. Click here for registration.