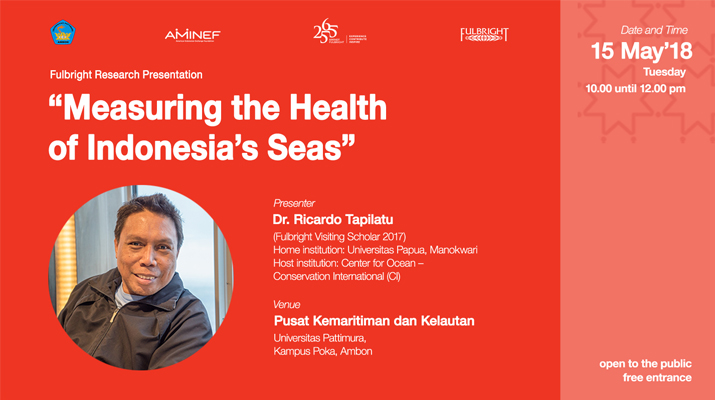 A short summary of the research:
The research is focusing on the development of a marine biodiversity and habitat components to help index the health status of the ocean in Indonesia. This index will be essential to guide decision makers toward the sustainable use of the ocean and its resources in Indonesia. The successful research on Ocean Health Index (OHI+) by American scientist and its successful implementation within the country's marine territory was the reason why Dr. Tapilatu chooses the US to conduct his research. he hopes to be able to establish a connection with strong group of researchers with the same interests.
Presenter: Dr. Ricardo Tapilatu (Fulbright Visiting Scholar 2017)
Home institution: Universitas Papua, Manokwari
Host institution: Center for Ocean – Conservation International
This event is open to the public and free of charge.
Last Updated: May 11, 2018 @ 3:56 pm