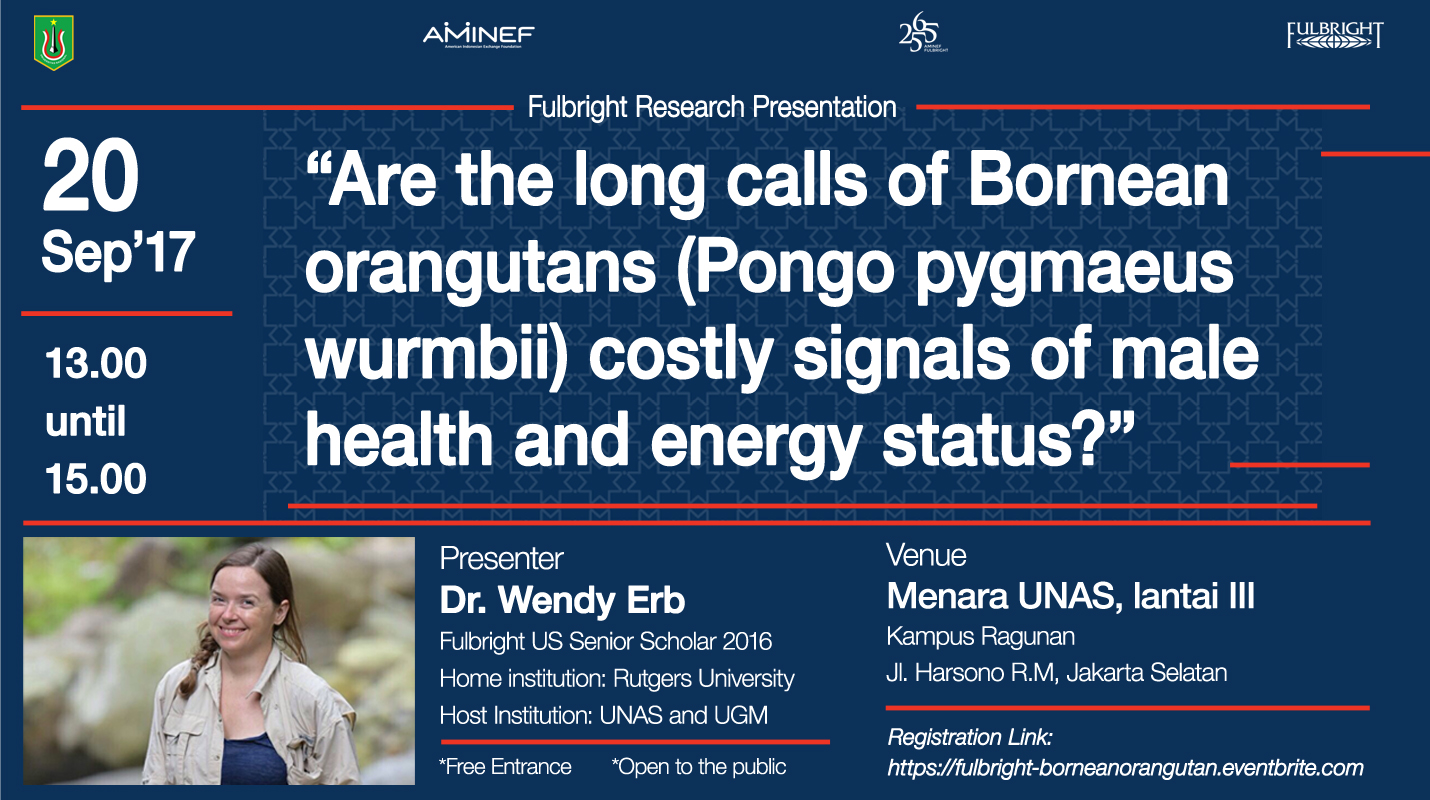 Please join us at the upcoming Fulbright Research Presentation entitled "Are the Long Calls of Bornean Orangutan (Pongo pygmaeus wurmbii) Costly Signals of Male Health and Energy Status?" held on September 20 at 1-3 pm, at Universitas Nasional, Jakarta.
Presenter: Dr. Wendy Erb (Fulbright US Senior Scholar 2016)
Home institution: Rutgers University
Host Institution: Universitas Nasional and UGM
Please see full schedule below:
1.Welcome Speech by Dr. Sugardjito
2.UNAS Student Research Presentations
a. Ulfa Ainisyifa, Environmental Education
b. Sofie Rohmat, Ethnobotany
c. Ratna Wati, Mushroom
3. Fulbright Research Presentation by Dr. Wendy Erb
4. Q&A Session
5. Closing
This event is open to limited members of the public. Register soon here as seats are limited.