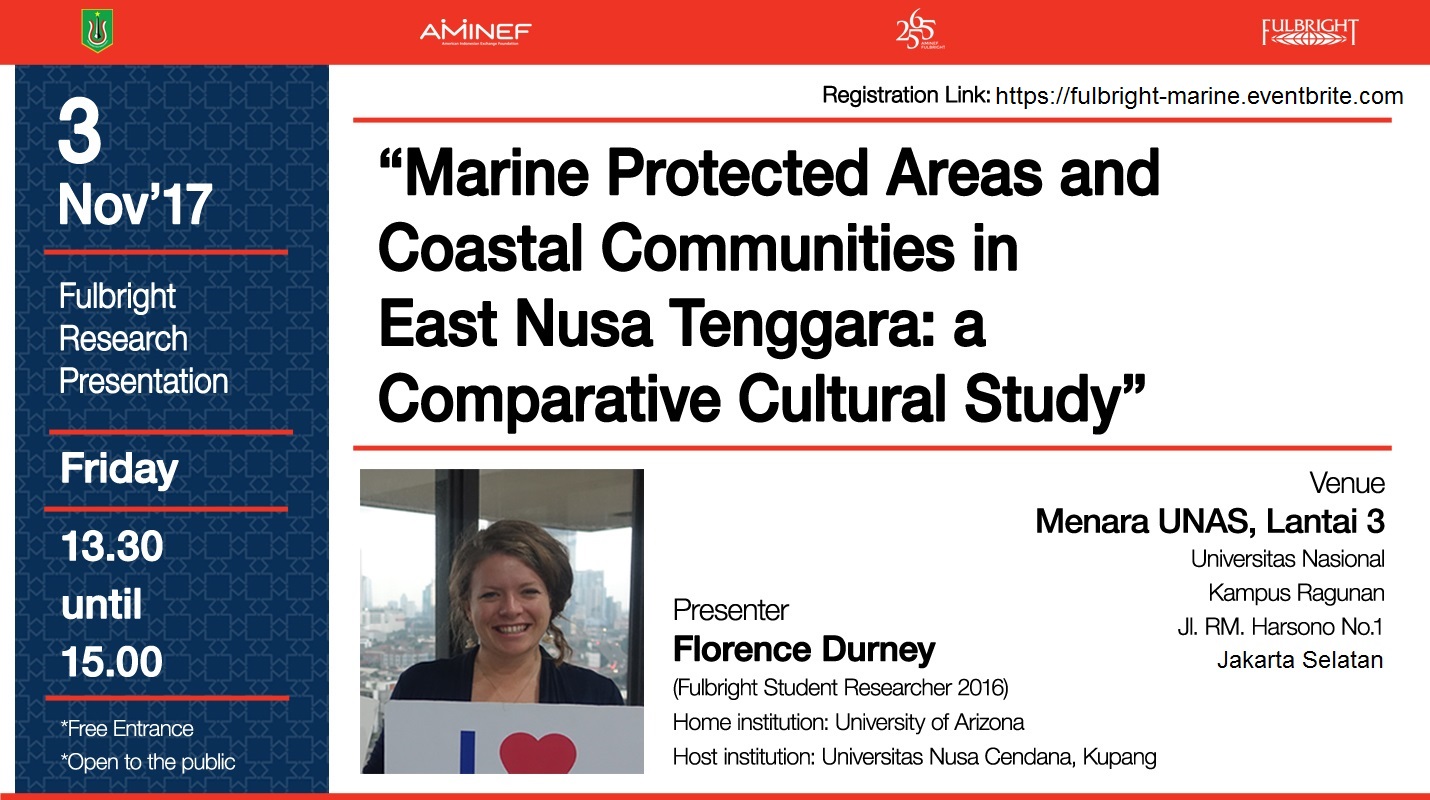 Join us at the Fulbright Research Presentation on Marine Protected Areas and Coastal Communities in East Nusa Tenggara: a Comparative Cultural Study, held at UNAS Jakarta on November 3.
Presenter: Florence Durney (Fulbright Student Researcher 2016)
Home Institution: University of Arizona
Host Institution: Universitas Nusa Cendana, Kupang
Summary of the Research: This research looks at the intersections of coastal community dynamics, new and existing livelihood practices, and cultural understandings of environment, with marine protected area (MPA) function in order to analyze MPA management framework creation, utility, and siting. The project compares groups of stakeholders in two neighboring districts, one in Selat Pantar and the other in Lamalera, within the province of East Nusa Tenggara and their experiences with MPA planning and implementation. Comparing the experiences of these two sites to learn about MPA impacts and adaptation can contribute to a larger understanding of best practices for MPAs across the region, and elsewhere in the world, in the future.
Register now at https://fulbright-marine.eventbrite.com as seats are limited.
Last Updated: Oct 30, 2017 @ 11:40 am