Academia often stresses professional development.  There are times when teaching transcends a job and becomes a moment of meaningful communication.  Such was the case in my presentation to the Ta'Ang Women's Organization (TWO) of Lashio, Myanmar in November 2018.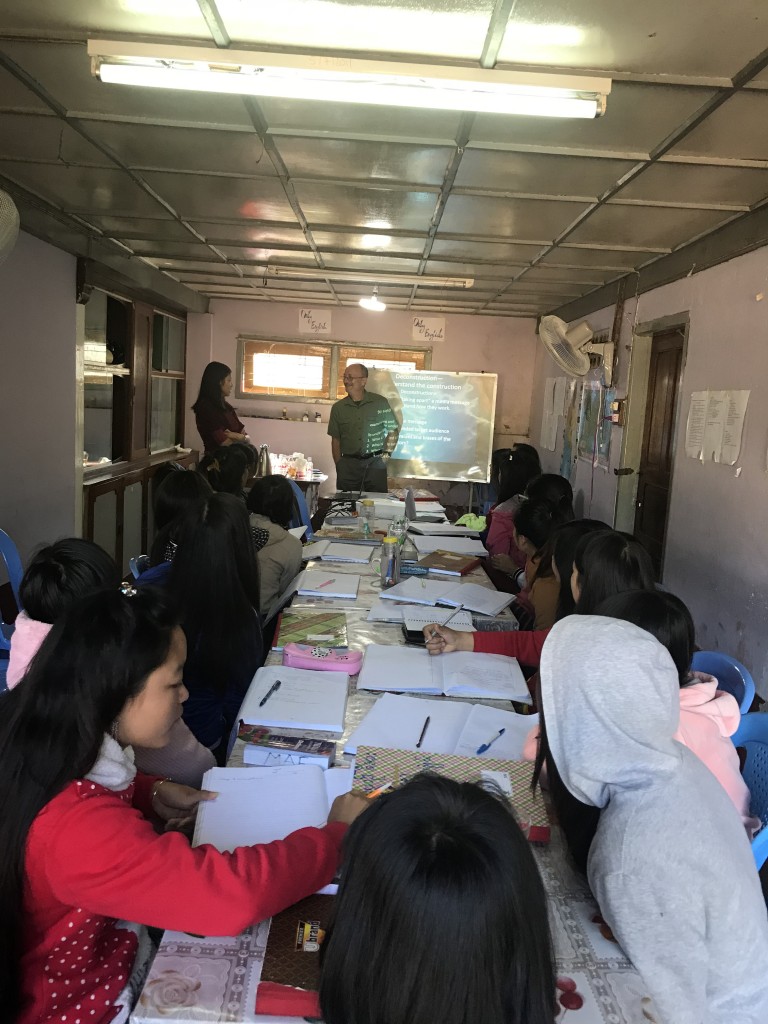 The TWO works to educate young women on how to go back to their hometowns in Myanmar and educate their population about human rights and more specifically, women's rights.  My presentations concerned media portrayal of women and how to interpret the media content for its explicit and implicit meanings and how to communicate this to their home audience.
Never having worked with an interpreter was a challenge.  Working in an environment with little technical support was a challenge.  But upon meeting these young women and receiving their warm greetings, I knew it was important I overcome these challenges and try to help these women.  Based on their questions and their reactions, it seems I successfully communicated why it is important to interpret these media messages, how to do so and how they can help others interpret such content.  I know it was very important that I succeed.  Because if I succeeded, I may be contributing to the spreading of women's rights in Myanmar.
There were no grades given here.  Perhaps, years from now, I will learn if I passed this very important test of my teaching skills.