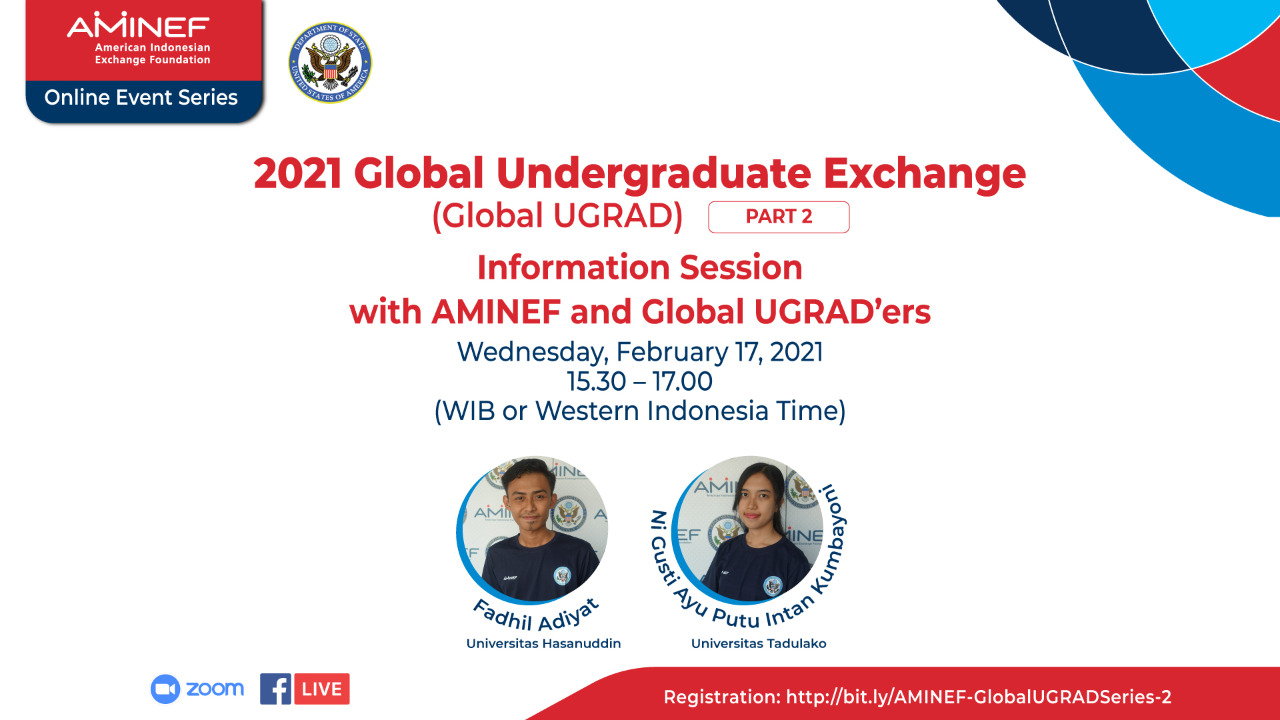 It's part two of the AMINEF Online Event Series on the Global Global Undergraduate Exchange Program (Global UGRAD)!
Join AMINEF and two Global UGRAD'ers on February 17, 2021, at 15.30-17.00 (WIB or Western Indonesia Time)
Get tips to write a winning application from 2019 Global UGRAD'ers, Fadhil Adiyat from Universitas Hasanuddin and Ni Putu Intan Kumbayoni from Universitas Tadulako. They will also share information on choosing courses at US universities and thrive in the US's academic and social life.
Register now at http://bit.ly/AMINEF-GlobalUGRADSeries-2
This event is open to the public and free of charge.
Good news – The online application deadline is extended to March 15, 2021.
Detailed and updated information on the Global Undergraduate Exchange program's eligibility and submission requirements, plus the online application form link, are available on the AMINEF website http://bit.ly/Info-GlobalUGRAD