On Saturday (06/03), US Government funded program alumni studying at Universitas Tanjungpura Pontianak held "Reaching USA: American Exchange Program" Talkshow in cooperation with American Corner UNTAN.
The purpose of this event was to promote exchange programs offered to Indonesian students, such as Global Undergraduate (Global UGRAD), Young South East Asia Leaders Initiative (YSEALI), and Camp EPIC, a special program for students majoring in English.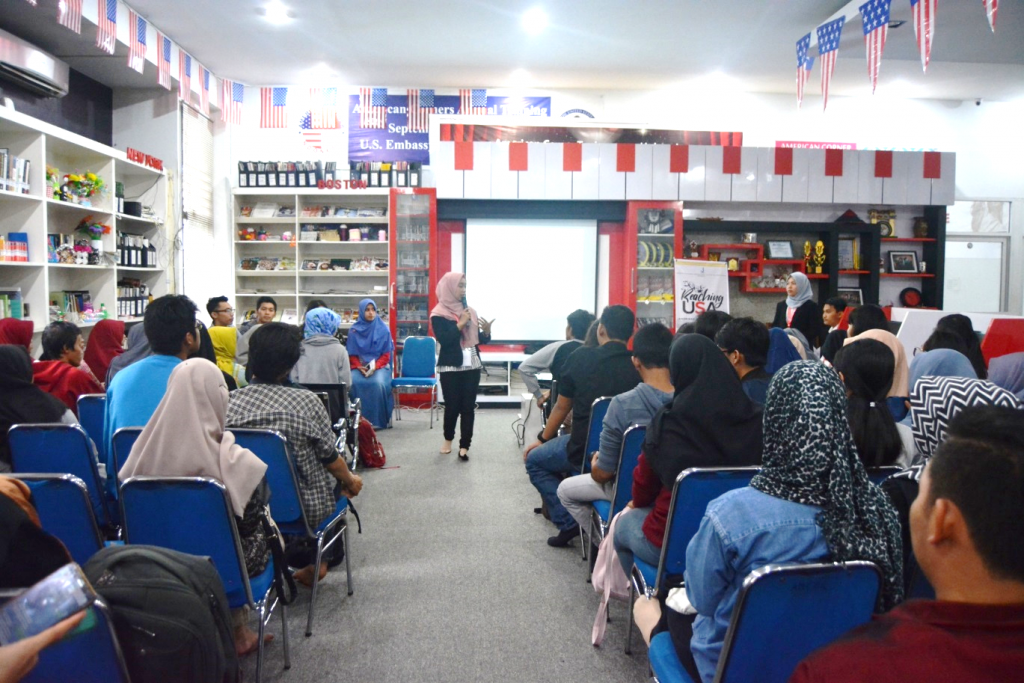 Many were enthusiastic to attend this special event.
"Our initial target of attendants was 120, but there were 160 people from 4 universities in Pontianak registered even one day before the event. Unfortunately, we had to decline 40 people due to the capacity of the venue," said Runi Virzia, a Global UGRAD alumnus.
Runi and four other USG funded programs alumni shared with audience their remarkable experiences in the US. They also shared all information related with the programs' administrative process.
During the talkshow, speakers encouraged audiences to share in public about their expectations and motivation to apply for the programs. They were really active and eager. Speakers also received good questions from the audienc.
"We hope that by [attending] this event, more students in Pontianak get informed and will be encouraged to apply for the programs. Because we believe, students can learn a lot from the experiences, develop themselves, and eventually bring positive changes to their communities too", added Runi who went to Augustana College, South Dakota state.