Fulbright Visiting Scholar Program Year 2018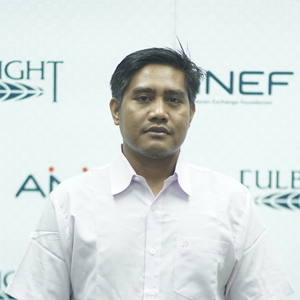 Dr. Saipul Hamdi will conduct research is on "Tablighi Jamaat in the US: Cultural Integration, Religious Education, and Countering Radicalism" at Oxford College of Emory University.
He hopes to be able to establish a connection with the strong group of researchers that have interests in transnational religious movements, and interdisciplinary religious studies.
His bachelor's and master's degrees are in religious and cross-cultural studies from Universitas Gadjah Mada, Yogyakarta, and earned his doctorate degree at the Center for Religious and Cross-Cultural Studies, Universitas Gadjah Mada.
Dr. Hamdi is a lecturer in Islamic studies at the IAIN Samarinda.
Last Updated: Apr 12, 2019 @ 2:02 pm