If you are wondering whether you want to extend your training after Fulbright Scholarship and how to get the position, I hope this article will present you some senses about preparing for a Post-degree Academic Training (PAT). I consider myself were not well prepared, so I found a lot of obstacles in searching a PAT position. Fortunately, you can anticipate them and avoid my mistakes if you do a good preparation.
In this article, I will focus on several issues that I consider important in looking for a PAT position. Rather than answering the question directly, this article tells my experience to get a PAT at Harvard Medical School Teaching Hospital and let you contemplate with your own answers. I believe that way will better suit to your situation.
This notes is purely my personal opinion, so please take it with a grain of salt.
Doing a PAT: is it the right one for you?
Deciding to do a PAT is different from choosing a school for a Masters study or a PhD. The type of the extended training is widely varied, from a pure research, a semi-clinical to a hardcore practical. If you are determined and lucky enough, you can get a paid position which is quite lucrative. But I know a lot of people also ended in an unpaid position and have to cover the expense by their own pocket money. In summary, doing a PAT involves sacrificing time, for sure, and money if you do unpaid one, without receiving an additional degree in the end.
However, still a lot of people want to do that.
I got the idea of doing PAT after having an interview for a PhD position at an Ivy League campus. One of the professors suggested me to do a post-doctoral fellow, instead of doing a PhD. He argued that having a Medical Doctor (MD) degree enable me to apply for a Post-doc position which provides more opportunity to be independent in doing research, writing grant, and managing my own project.
After battling with myself, I took the professor's advice and extended my stay under a Fulbright PAT scheme. I used the PAT opportunity to explore some research area that I have never experienced, but could hone my current skills and knowledge.
In the end, I feel the PAT is rewarding and help myself to re-orient my career's goal.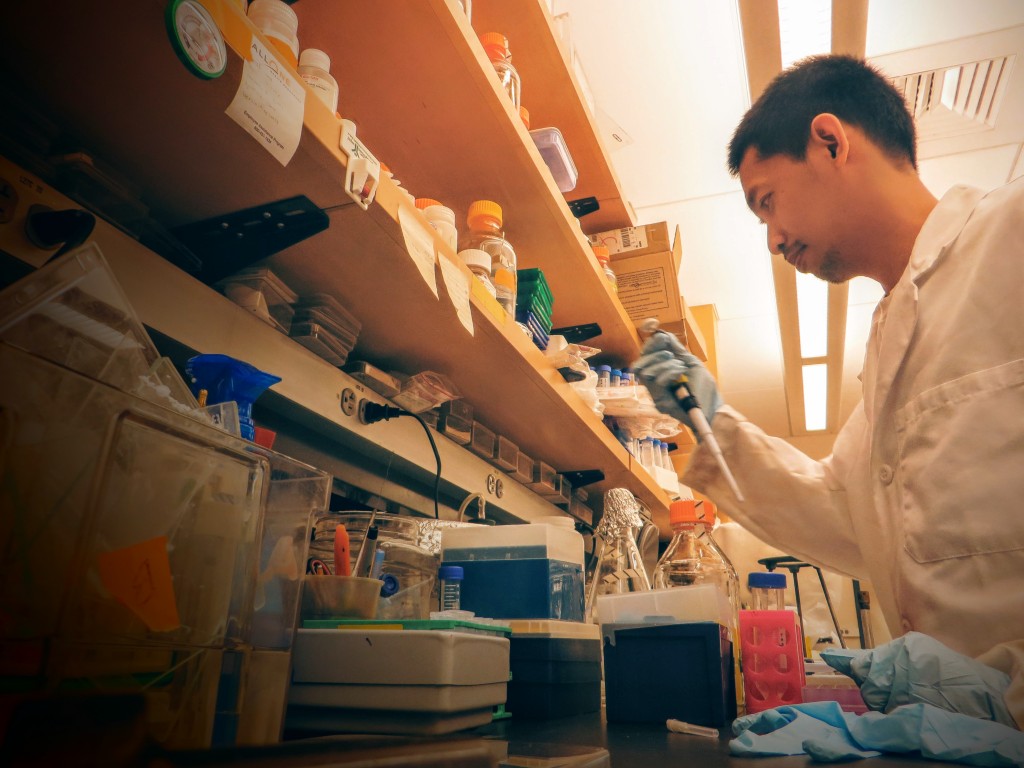 Build your network the first day of school
Getting a post-doc position or other PAT spot is very competitive during this time. Especially for me. I only have an MD degree, master research experience, and few research publications, while other candidates might have a PhD and other years of post-doc experiences.
I applied to more than 15 positions and only got interview on four of them. The four professors that interviewed me were those I have met or collaborated with in the past.
I had met my PAT advisor about one and a half year before I applied for a post-doc position at her laboratory. She was an invited seminar speaker in my master's program when I was in my first semester. I asked her a question during the seminar and continued to discuss the question during the lunch session.
About a year after my first meeting with her, I searched for a post-doc fellowship and found that her lab also advertised a position. What a coincidence! I submitted an application and was selected for an interview. She still remembered me and the interview went very well.
Keep an excellent rapport with your current advisors and get a strong reference
One of the most important aspects of getting a PAT position is an excellent recommendation letter. If your master study is a research-based program, you will have opportunities to interact with your advisors intensively. When it is the time you need their recommendation, they will be able to write vividly about your quality.
If you do not do a master thesis or laboratory work, there are still chances to build an excellent rapport with a professors. You can be pro-active during lecture discussion, joining a scientific- professional club, or doing a practical or research internship.
During the process, keep your performance excellent and build a good rapport with your peers and supervisors. After you leave the position for a quite some time, stay in touch professionally with them and share some relevant information that might be useful for them.
Some laboratories prefer to share the post-doc vacancy info with their close circle first, and find people whose track record are known. From my experience when I asked my advisors, most of them knew somebody who opened this kind of position. In this case, your chance to get an interview opportunity is more open.
Looking for a position: go beyond job ads!
It is not bad at all to start with the institution ads or vacancy pooling website. You will find hundreds of available position. However, applying every available position will take time, energy, and most of the time, costly.
I did it and I regretted it. So I recommend you to limit your choices within your most wanted field, geographical area or other factors that you consider the most important.
Sometimes you find a laboratory or company that you really want to join, but not currently opening a position. It happened to me several times.
I got an advice from a senior fellow to make a phone call to them. Most of them were really not opening a position. I also got several answers that there was a vacant position but they were not sure to advertise it yet. In this case, I got an advantage to apply early and be one step ahead from other applicants.
Making sure that you will be happy doing your PAT
When I got an offer for a PAT position, I first thought about the project that I will do. It was not wrong at all, since we have to consider whether we will be happy doing it. However, it is also important to consider the non-scientific factors, e.g. how the working environment is, how the professors supervise current lab members, will it suit your need and learning style. You can ask the current and former lab members.
Not every excellent place is good for every people. I knew some people who worked in a big lab with a lot of people and top rank journal publications, but did not feel happy to work there. They said that their professors were too busy so they could not have sufficient opportunities to learn from them.
It is also important to consider about the funding. Since the PAT is not funded by Fulbright Scholarship and living in the US is considerably expensive compared to Indonesian standard, you need to think about how to fund your extended stay.
You can look for a paid PAT position or apply for a short term research grant. It will highly depend on what type of PAT that you want to do and vary between fields of study.
Having a family in the US also one of my main considerations. If you bring a family who also study in the US, it is important to consider whether staying longer in the country will make them happier or not.
In my case, my wife is a Fulbright grantee at Harvard University who commenced her study one year after me. So, doing a year PAT at the same university enabled me to stick with my family.
Getting an authorization and documentation to do PAT
After you get a PAT position and certain with your decision, the last step is securing your legal document from IIE. It takes about one month to get an authorization and documentation to do PAT.
It is also important to talk with your prospective PAT host in the beginning whether they require a visa sponsorship transfer from IIE. I got a post-doc offer that required the visa to be sponsored by the host in order to get a stipend. I had to drop the offer in the final phase of selection process because I did not have enough time to process the document.
Please communicate with your IIE officer long before the end of your Fulbright term, so you can prepare the required document. In my experience, the IIE officer are very helpful to guide you pass through the legalization process. When you are all done with this final authorization step, you are ready for your "extended Fulbright" journey.
Enjoy your PAT and then go home with more stories!
****
Maulana A. Empitu, a Lumajang, East Java native, is a Fulbright Master's degree scholarship grantee at Tufts University majoring Medical Pharmacology in 2013-2015. He was a Research Fellow in Beth Israel Deaconess Medical Center – Harvard Medical School Teaching Hospital for 2 semesters after completing his Master's study. His wife, Ika Nindya Kadariswantiningsih, is also a Fulbright Master's degree scholarship grantee at Harvard University majoring Medical Microbiology and Immunology in 2014 – 2016.