With support for the Center for Khmer Studies, Phnom Penh, Cambodia, Dr. Christopher Silver presented a public lecture at Documentation Center of Cambodia on April 9, 2019.  He discussed Rapid Urbanization:  The Challenges and Opportunities for Planning in Asian Cities and linked many of the urban-based approaches to Smart Cities in Indonesia to emerging development in Phnom Penh.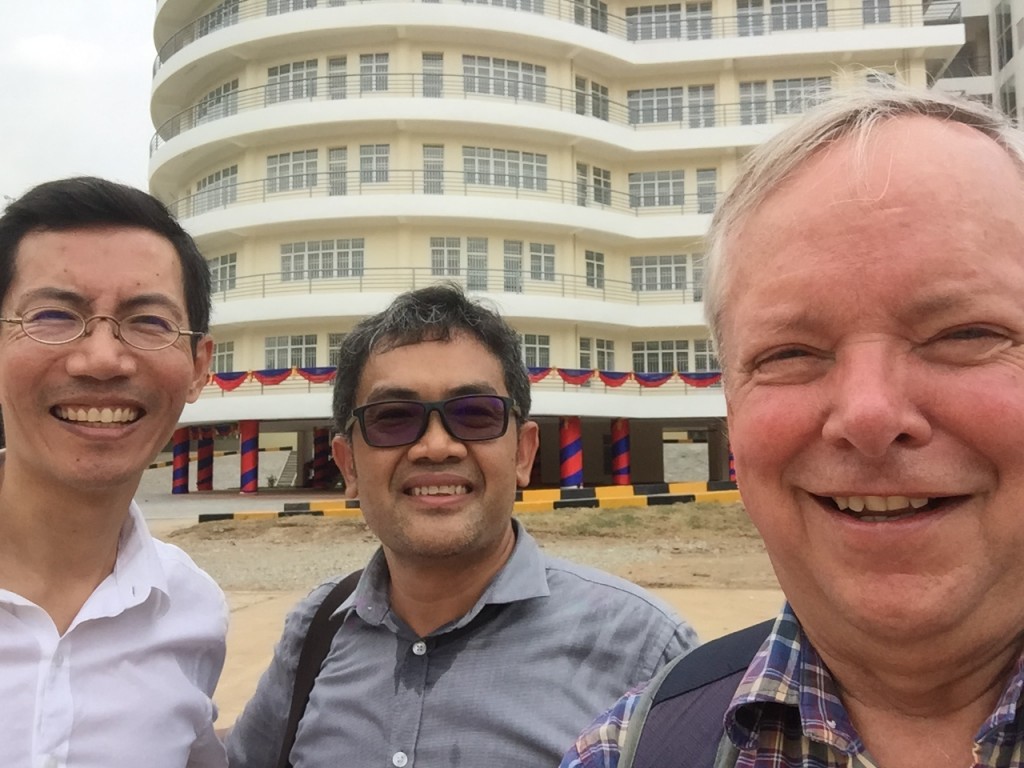 During this four-day visit, Dr. Silver also met with administrators at the Royal University of Phnom Penh (RUPP) and the Royal University of Fine Arts (RUFA) to discuss potential academic collaborations involving new urban initiatives at both of these leading public institutions and the University of Florida.
The Center for Khmer Studies (CKS), which is also engaged in urban-focused research on Cambodian cities, helped to facilitate these discussions and intends to partner in ongoing efforts to build a curriculum in Urban Science at RUPP and to support an urban heritage Master program at RUFA. Dr. Silver and CKS Director Natharoun NGO prepared a draft paper on Smart Cities that will be refined for distribution to appropriate audiences in Cambodia.
Last Updated: Jun 27, 2019 @ 3:14 pm