Centre for Strategic and International Studies and AMINEF – Fulbright Indonesia cordially invites you to attend CSIS Lecture Series on Regional Dynamics "The U.S. Free and Open Indo Pacific: Implications for Southeast Asia and Indonesia" by Professor Ann Marie Murphy, Fulbright ASEAN Research Program Scholar, School of Diplomacy and International Relations, Seton Hall University. The event will be held on Monday, February 10, 2020 at 14:00–15:30 at CSIS Auditorium, Pakarti Centre Building, 3rd Floor, Jakarta Pusat.
Power dynamics in Asia have changed dramatically with the rise of China and the Trump administration's referring to China as a strategic competitor.  This presentation will examine the shifts in U.S. foreign policy from the Obama administration's Pivot to Asia to the Trump administration's Free and Open Indo Pacific.  Professor Murphy will assess the implications of this shift for Southeast Asia. In particular, she will discuss the opportunity and challenges for US-Indonesian cooperation moving forward.
RSVP by phone call at (021) 386-553 or email at csis@csis.or.id or fill in the online form at http://csislectureseries25.eventbrite.com.
Please be seated 10 minutes before the lecture starts.
About the Speaker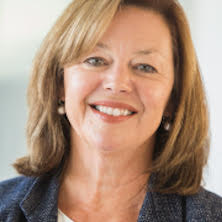 Dr. Ann Marie Murphy joined the School of Diplomacy and International Relations in 2004. Dr. Murphy is also a Senior Research Scholar at the Weatherhead East Asian Institute, Columbia University, a founding partner of the New York Southeast Asia Network, and a 2019-2020 Fulbright ASEAN Research Program Scholar. Dr. Murphy's research interests include international relations in Asia, political development in Southeast Asia, U.S. foreign policy toward Southeast Asia, and the rise of transnational security issues. She is co-author (with Amy Freedman) of Non-Traditional Security Issues in Southeast Asia: the Transnational Dimension, (2018) and co-editor (with Bridget Welsh) of Legacies of Engagement in Southeast Asia (2008). Dr. Murphy's articles have appeared in journals such as Asian Security, Contemporary Southeast Asia, Orbis, Asia Policy, World Politics Review and PS: Political Science & Politics. She has received research awards from the Smith Richardson Foundation, the National Asia Research Program, the Social Science Research Council and the U.S. Fulbright program.
About the Lecture Series
A regular event of the Department of International Relations of Centre for Strategic and International Studies (CSIS), #CSISLectureSeries on Regional Dynamics aims at broadening interests amongst policymakers, intellectuals and diplomatic community for the rapidly evolving dynamics in the Indo-Pacific, as well as generating critical yet constructive policy debates on prominent issues in the region. Current and emerging powers of the Indo-Pacific are engrossed in a complex web of security uncertainties and economic interdependencies. Within this geopolitically important region, Indonesia and the rest of Southeast Asia are at the centre of the shift in gravity. This lecture series features prominent scholars and policy makers, who present their views on the dynamics in the region and the consequent strategic concerns.