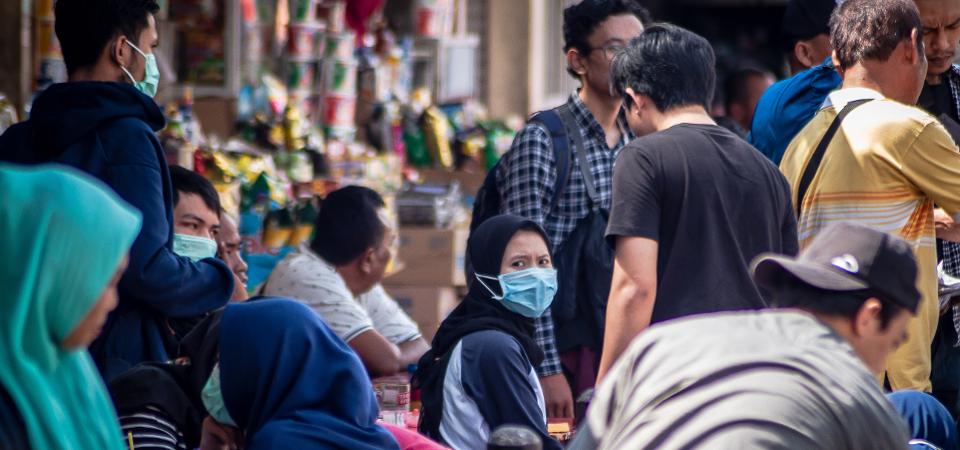 People waiting for their bus during homecoming at Giwangan bus station in Yogyakarta, Indonesia on May 30, 2019. Indonesian Muslims perform the tradition of "mudik" exodus to the village meet with their family during Eid Al-Fitr. (Photo by Rizqullah Hamiid/NurPhoto via Getty Images)
Last June, more than 20 million Indonesians went back to their home villages to spend time with family during a vast internal migration called Mudik. This year's edition is in late May – and public health experts warn it could be a 'bomb' of COVID-19 cases.
This migration takes place each year around Eid al-Fitr –or Idul Fitri as it is known in Indonesia– the religious holiday at the end of the fasting of Ramadan and typically focuses on gathering with extended family, usually in the family's hometown.
Monica Nirmala, an Indonesian global health expert, warned there would dire consequences if Mudik goes ahead this year, given how many unreported cases of COVID-19 there may be in the country.
"In Indonesia, we have over 17,000 islands, with 8000 inhabited ones, but at the start of this pandemic, testing was only really available in the capital, Jakarta," she said.
According to Tuesday's World Health Organisation situation report, there are 2491 confirmed COVID-19 cases in Indonesia, with 209 confirmed deaths. The same report stated there is now local transmission in the country, which is home to 264 million people.
Nirmala says even now with over a dozen testing labs there are significant backlogs for tests, even in Jakarta and that means there's no way to know for sure which of the travelers may be infected with COVID-19.
"This is like Thanksgiving in the US, but bigger – over 20 million people traveled back to their home town last year," Nirmala said.
"If we repeat the tradition this year, it will be bomb."
Monica Nirmala, Indonesian public health expert
According to a Indonesian government statement released last week, national authorities will not be banning travel during Mudik and will instead ask local authorities to quarantine and cater to the needs of the travelers once they arrive at their destination.
Nirmala, who recently arrived back in Jakarta after completing her masters of public health at Harvard University, said that would be hard to enforce.
"They will suggest self-quarantine for 14 days, but people can easily violate that and walk around the market," she said.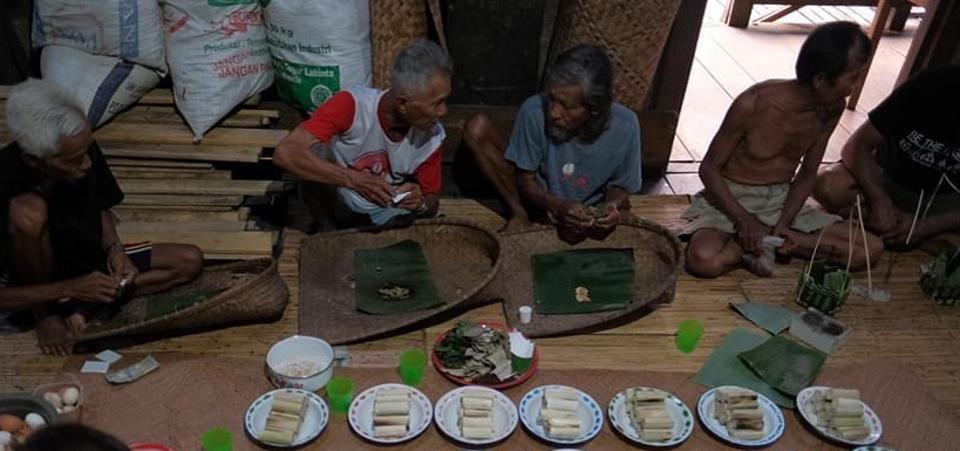 A traditional feast at the Sui Utik Long House in the Ibanic indigenous community in West Kalimantan, Indonesia.
Nirmala is also a former director of the Project Alam Sehat Lestari (ASRI) clinic in the town of Sukadana in West Kalimantan province in Indonesia. It was set up by Health In Harmony, an NGO founded by American medical doctor Kinari Webb
According to Nirmala, Mudik could bring people from Jakarta to every corner of Indonesia, including indigenous communities.
"When we think about the indigenous groups, they aren't isolated from the outer world because Indonesia is now super-connected," she said.
Mina Setra, an indigenous Dayak Pompakng woman from West Kalimantan, Indonesia and a key figure at the Indigenous Peoples' Alliance of the Archipelago (AMAN, for its acronym in Bahasa Indonesia) says there has been little guidance or support for indigenous communities from Indonesia's national government.
"Communities have to make their own decisions and use their own resources," she said.
"Only a few hospital can handle COVID-19 cases, and they are overwhelmed already, so once the virus get to the village, we can predict the worst," she said, "That's why communities are taking serious precautions to protect their villages."
Setra says if any community members return home for Mudik, they will be isolated.
"Some community even thinking now preparing like a 'halfway house outside the village for them if they return," she said.
Setra says further precautions included locking down the villages, looking into possible traditional remedies, ensuring food security and establish small teams to check on everyone's condition.
"Most communities who still have land, who still practice traditional agriculture, they have enough food supply for 6 months to 2 years," she said, "But communities whose land already taken for oil palm plantation or mining area are already deficient in their supplies."
Last Updated: Jun 18, 2020 @ 10:47 pm