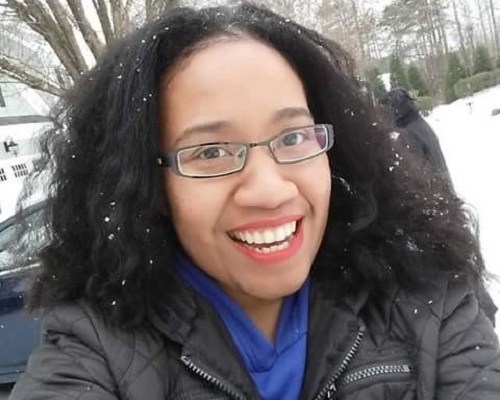 Yane Ansanay, doktor fisika dari Papua (Dok: Pribadi)
KABARPAPUA.CO, Kota Jayapura – Nama Yane Ansanay. Ia tak asing lagi pada bidang  fisika. Yane, saat ini berprofesi sebagai pengajar dan peneliti dalam bidang sains dan teknologi di Universitas Cenderawasih (Uncen) Jayapura. Yane giat melakukan penelitian dalam bidang pangan dan obat-obatan, memaksimalkan bahan-bahan dasar dari tanah Papua.
Yane menjadi salah satu perempuan pertama dari Papua yang bergelar Doktor Fisika. Ia masih memiliki cita-cita untuk  membangun sebuah pusat penelitian bagi anak-anak Papua yang bersekolah dalam bidang sains dan teknologi.
"Ini untuk memaksimalkan peran mereka dalam membuat penemuan-penemuan yang berkontribusi bagi kesejahteraan masyarakat Papua, " kata Yane, S1 Universitas Pelita Harapan, lalu melanjutkan S2 dan S3 di Universitas North Caroline State University, di Amerika Serikat.
Jangan anggap Yane mudah mendapatkan beasiswa doktoralnya. Ia pun harus bersaing dengan ilmuwan-ilmuwan dari seluruh dunia. Nyatanya, anak asli Papua bisa mengalahkan dunia internasional dan Yane mendapatkan beasiswa yang diimpikannya itu.
"Ilmuwan dari Amerika, Eropa, Jepang dan Tiongkok serta negara lainnya bertebaran ingin mendapatkan beasiswa ini juga. Memang sulit, tapi buktinya saya bisa. Sa (saya) yakin perempuan Papua lain pasti bisa," ujarnya memotovasi perempuan Papua lainnya.
Yane Ansanay merupakan salah satu Pendiri Gerakan Papua Muda Inspiratif yang beranggotakan anak-anak asli Papua yang telah berkarya di tengah masyarakat pada beragai bidang.
Sebut saja nama-nama: Billy Mambrasar, George Saa, Samuel Tabuni, Nani Uswanas, Neas Wanimbo, Rini Modouw, Richard Mahuze, dan muda-mudi Papua dari berbagai suku dan wilayah adat di tanah Papua.
Sebelumnya, para pelopor dan pendiri gerakan Papua Muda Inspiratif baru saja bertemu dengan Presiden Republik Indonesia di Istana Negara dan mendapat dukungan dari Presiden Joko Widodo untuk membangun Sumber Daya Manusia Papua yang inovatif dalam era Industri 4.0 ini.
"Saya bermimpi, akan ada lebih banyak lagi perempuan Papua yang mampu bersaing di kancah nasional dan internasional. Semoga di lembaga riset, kami dapat juga menaungi perempuan Papua untuk berkarya," tuturnya.
Yane menjadi inspirasi untuk kita semua anak-anak Papua. Selain Yane, Ada pula Maya Wospakrik, seorang Perempuan Papua Inspiratif yang saat ini menjadi Peneliti Fisika Nuklir di Fermilab, sebuah laboratorium sains di Illinois Amerika Serikat. Ada juga Anieke Boaire, perempuan pemenang First Step to Nobel Prize, sebuah kompetisi internasional Bergengsi dalam Bidang Fisika.
The article originally appeared in kabarpapua.co on October 1, 2019
Yane Ansanay was awarded Fulbright-Freeport MA Degree to study at North Carolina State University in 2010.
Last Updated: Oct 10, 2019 @ 10:20 am