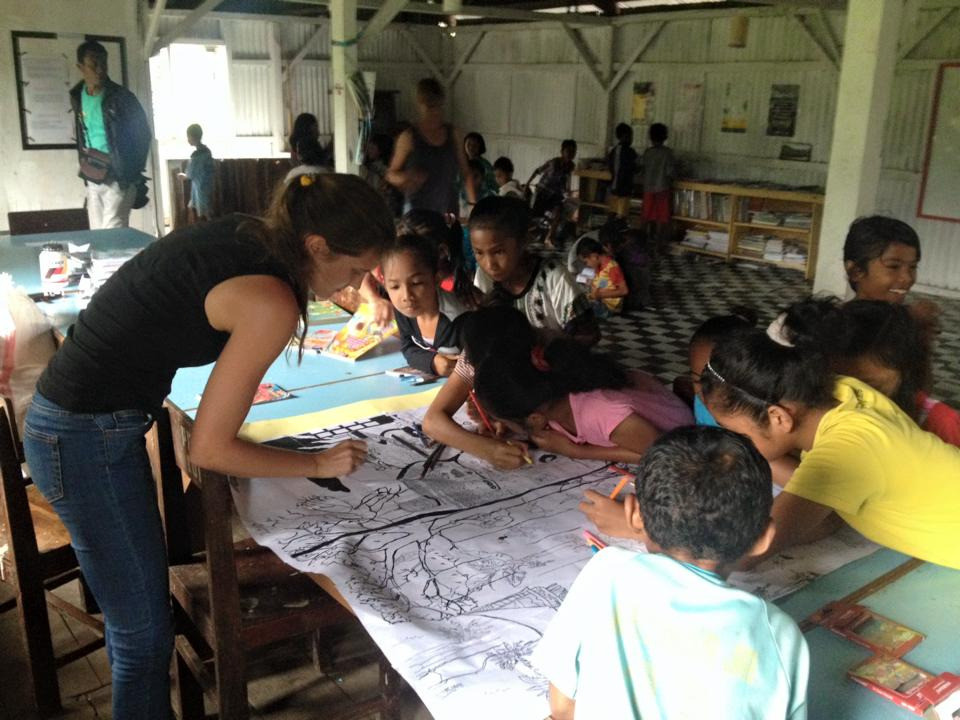 Children learn with a tourist in the Independent Teenagers Community base camp. Elementary and junior high school students are encouraged to participate in the activities, which include learning the English language and waste recycling workshops.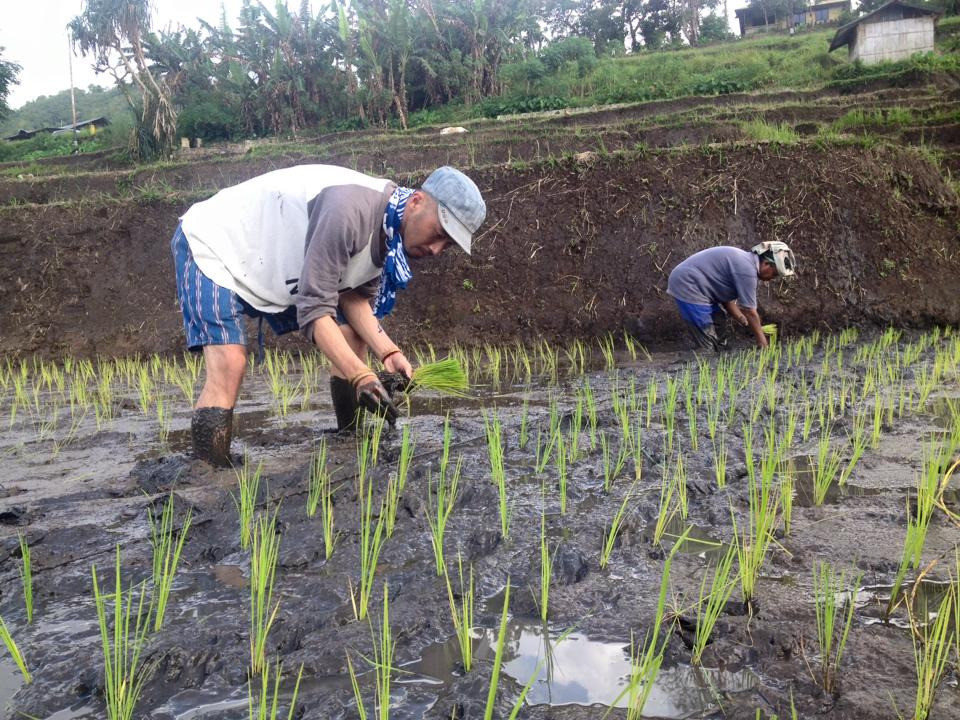 Take, a tourist from Japan, plants rice along with residents in a paddy.
A tourist sorts coffee beans along with a resident.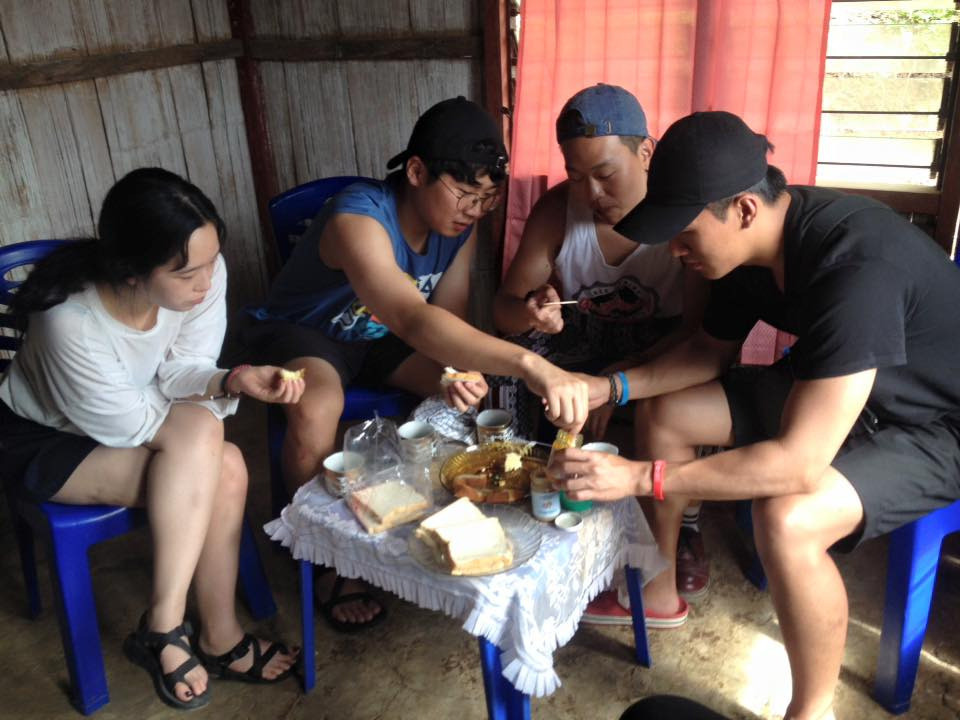 Tourists taste Detusoko's local products.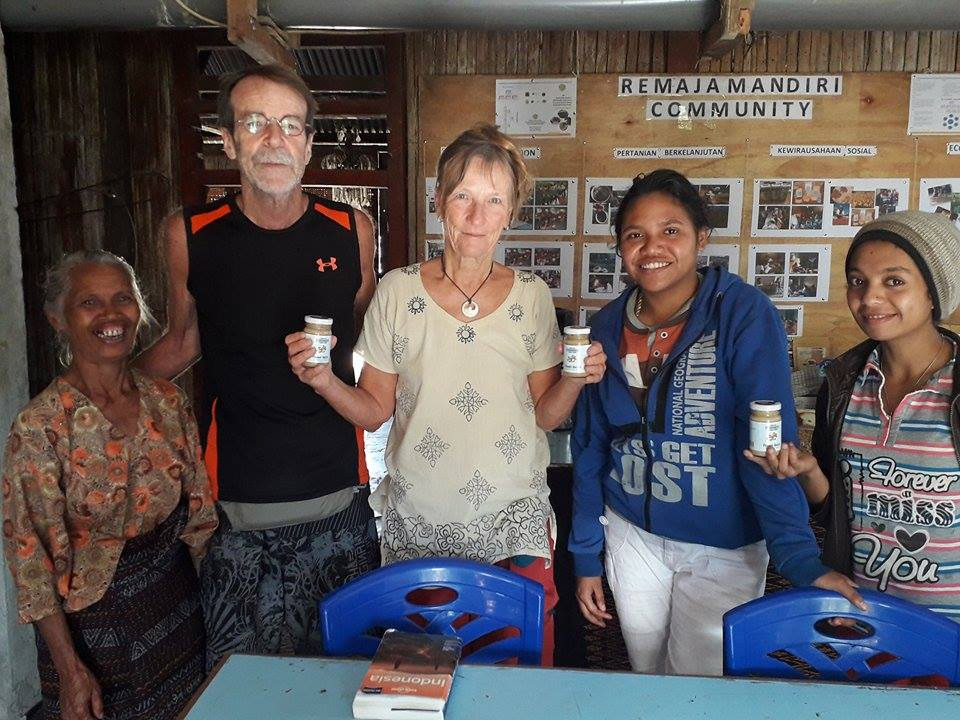 Tourists in the Independent Teenagers Community with Detusoko's local products.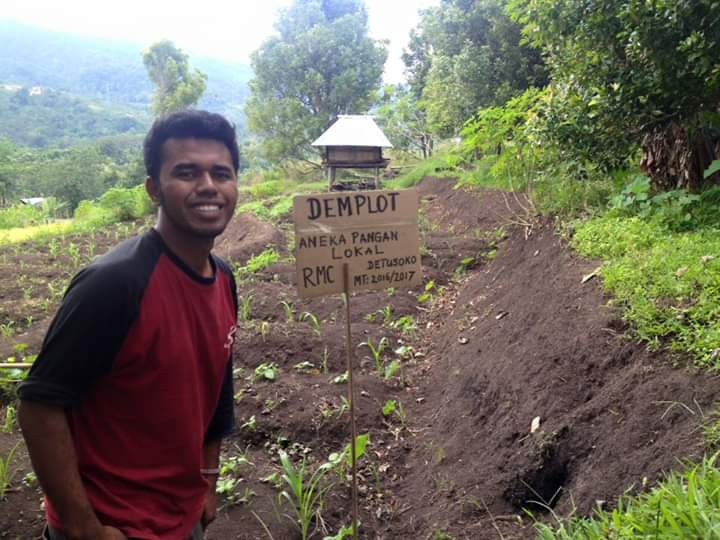 Ferdinandus 'Nando' Watu, co-founder of Independent Teenagers Community in Detusoko, Ende, East Nusa Tenggara.
Ferdinandus "Nando" Watu was born in the Detusoko subdistrict, Ende, East Nusa Tenggara, but he moved to the United States, graduating from Miami Dade College in Florida after studying hospitality and tourism management. In 2015, he chose to go back to Detusoko to develop ecotourism in his hometown.
The 32-year-old said that Detusoko was situated strategically close to Mount Kelimutu, which attracted 80,000 tourists in 2017. With such close proximity, he sensed that tourists could be lured to explore the village after visiting Kelimutu.
With the aim of conserving nature, ecotourism also emphasizes the empowerment of the local economy and its cultures.
Nando, along with his friends in the Independent Teenagers Community founded Detusoko Ecotourism, aka Decotourism.
"We ask tourists to enjoy the attractions of Detusoko. That way, they could experience something unique and interact directly with the locals," Nando told The Jakarta Post.
Nando teamed up with several farmer groups in the subdistrict to combine farming and tourism, as well as with residents that provided their houses as lodgings. He also facilitated youth to gain scholarships to study tourism.
As things to remember Detusoko by, tourists are able to buy local products as souvenirs, such as coffee, peanut butter, orange marmalade and chili.
For the group's efforts, Nando was often invited to speak and participate on national and international forums, including the British Council's Active Citizens Social Enterprise in Ho Chi Minh City, Vietnam, in August 2018 and the Seoul International Handmade Fair in Seoul, South Korea, in May 2018.
"My dream is to inspire more youth to go back to their hometowns. There is so much potential waiting to be uncovered in our villages," said Nando.
"Ideally, each village could have an exceptional product to be organized by the younger generations. I think this movement is vital for the next 10 or 15 years of East Nusa Tenggara, so the youth won't feel foreign in their own lands," he added.
Kornel Montero, one of the residents, said of Nando: "We are immensely proud of him." (wng)
Last Updated: Jun 18, 2020 @ 11:28 pm