Fulbright Visiting Scholar Program Year 2018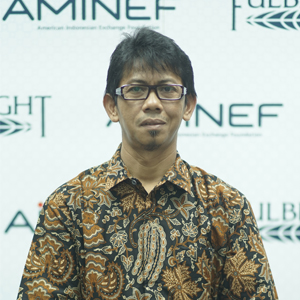 Dr. Abdul Hadi will conduct research on "Religion and English teacher education in Muslim-majority countries: Cases of English teacher education programs in Indonesia, Turkey, and Saudi Arabia" at the University of Michigan. He looks forward to working with American experts on language teacher education and to count on their help in helping him analyze the data he is collecting with the aim of publishing a monograph or journal articles on his comparative study.
Dr. Hadi is a lecturer in the Department of English Education at UIN Sultan Syarif Kasim, Riau. He earned his bachelor's degree in English education from the Universitas Riau, a master's in TESL from the University of Arizona and a PhD in education from the University of Sydney.
Last Updated: Apr 12, 2019 @ 2:26 pm