Fulbright Visiting Scholar Program Year 2018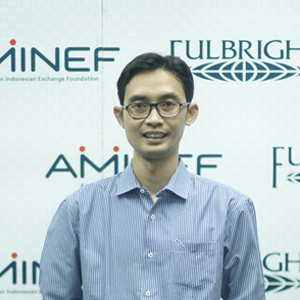 Dr. Edi Kurniawan will do research on "Analysis of Learning Control Algorithms for Controlling Functional Electrical Stimulation" at Northern Arizona University. He believes that research in the United States will provide both expert group and research facilities that will be a great support to the project.
He holds a bachelor's degree in electrical and electronics engineering from Universitas Gadjah Mada, a master's in sensor system and signal processing from University of Adelaide, Australia, and a PhD in control system engineering from Swinburne University of Technology, Australia.
Dr. Kurniawan is a senior researcher at Research Center for Physics, Indonesian Institute of Sciences (LIPI).
Last Updated: Apr 12, 2019 @ 2:14 pm