Fulbright Master's Degree Scholarship Year 2018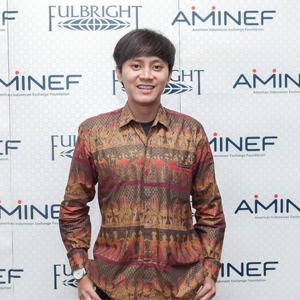 Andhika studies veterinary medical sciences at the University of Florida, specifically research in diagnosis, treatment and potential zoonotic aspects of feline allergies.
He earned his bachelor's and professional degrees in veterinary medicine from the Universitas Airlangga, Surabaya in 2013 and 2014.
After completion of his Fulbright master's degree scholarship, Andhika  intends to work at the Veterinary Teaching Hospital of Universitas Airlangga.
Last Updated: Jan 27, 2019 @ 4:22 pm