Fulbright Master's Degree Scholarship Year 2018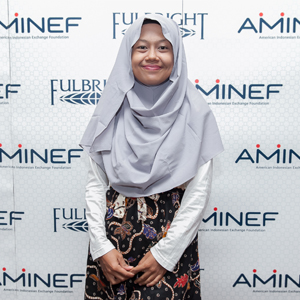 Dian studies mathematics education at Syracuse University to fulfill her passion in mathematics, technology and teaching.
She worked as  young educator at Green School in Badung, Bali.
She earned her bachelor's degree in mathematics education from Universitas Siswa Bangsa Internasional – Sampoerna University in 2013.
After her Fulbright master's degree scholarship, Dian hopes to work on curriculum issues in Indonesia's Ministry of Education or lecture in a tertiary institution.
Last Updated: Jan 27, 2019 @ 4:37 pm