Fulbright US Student Program Year 2018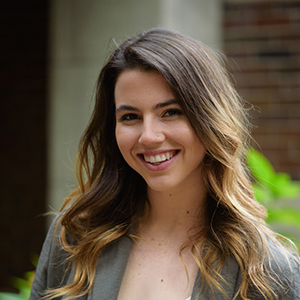 Elizabeth Oliphant received a degree from the University of Michigan where she majored in Earth Science and minored in Energy Science in 2018.
For her research project sponsored by the 2018 US Fulbright Student Grant, she spends 12-month research entitled "Utilizing Vapor Core and Two-Phase Geothermal Systems to Power Indonesia" where she will collect and analyze published and unpublished data from five geothermal sites in West Java.
She will be affiliated with Dr. Suryantini from the Institut Teknologi Bandung. She hopes this research will not only expand her understanding of Indonesia's volcanic systems but it also will assist Indonesia in utilizing geothermal energy to meet the country's 2025 renewable energy goal.
She looks forward to immersing herself in Indonesian culture as she learns more about geology and research techniques.
Last Updated: Feb 5, 2020 @ 12:48 pm