Fulbright English Teaching Assistant Program Year 2019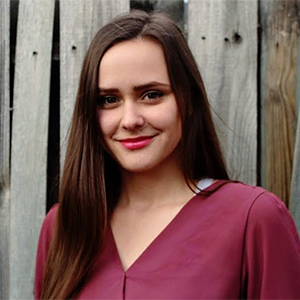 Emilie is a recent graduate of Augsburg University in Minneapolis, Minnesota where she studied social and clinical psychology. During her time at Augsburg, Emilie developed and co-lead an interfaith program to foster relationships between Christians and Muslims and was a volunteer tutor to local youth. She is passionate about theatre and speech and most recently has been involved by judging speech meets and assisting with debate tournaments.
Emilie is looking forward to making life-long connections and learning from her community, as well as working to spread the same skills she helped develop in young students at home. She is excited to learn Bahasa Indonesia and take in the beauty of Lake Toba.
For her Fulbright ETA Program, Emilie will be placed in North Sumatra where she will co-teach at SMA Unggul Del.
Last Updated: Jul 19, 2019 @ 1:08 pm