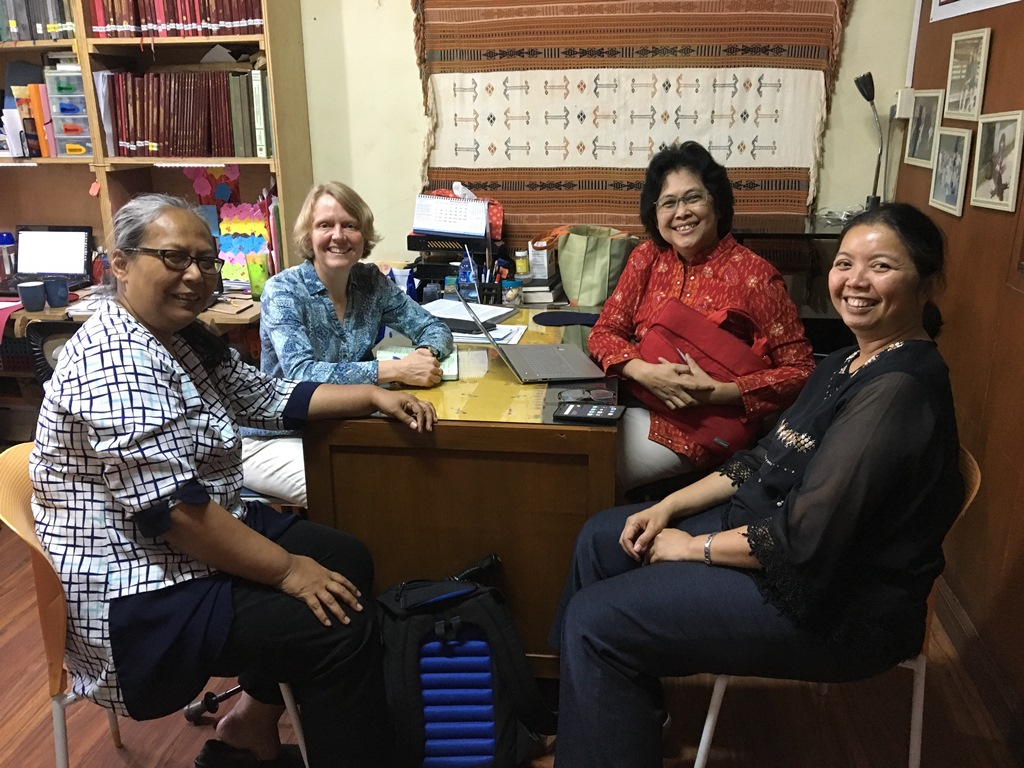 Dr. Nancy Karraker had her first meeting today with all of her collaborators in the Department of Forest Conservation and Ecotourism at IPB.
At the meeting, they were planning for a science writing workshop for PhD students and staff, a workshop on field methods for studying turtles for students, and two seminars that she will give – one at the beginning and one at the end her six-month grant period.
Under  the US Fulbright Scholar grant, she will conduct research entitled "Assessing Populations of a Threatened and Heavily Traded Turtle in Indonesia." She will study the ecology and population biology of the Southeast Asian box turtle in and around Rawa Aopa National Park and document trade of the species in Sulawesi starting this November.
Photo info: Dr. Yeni Mulyani (bird expert), Dr., Department Chair Dr. Ani Mardiastuti (bird and primate expert), and Nancy's host and primary collaborator Dr. Mirza Kusrini (amphibian and reptile expert).
Welcome to Indonesia, Nancy.