Grantee Stories
Today, advance technology allows us to study various subjects through online learning facilities. Some universities also offer long distance programs with fully accredited degrees. Fulbright provided me with more than opportunity to pursue study and obtain a graduate degree. It gave me exposure to different cultures; hands-on experience in various projects; and opportunities to interact.. Read More.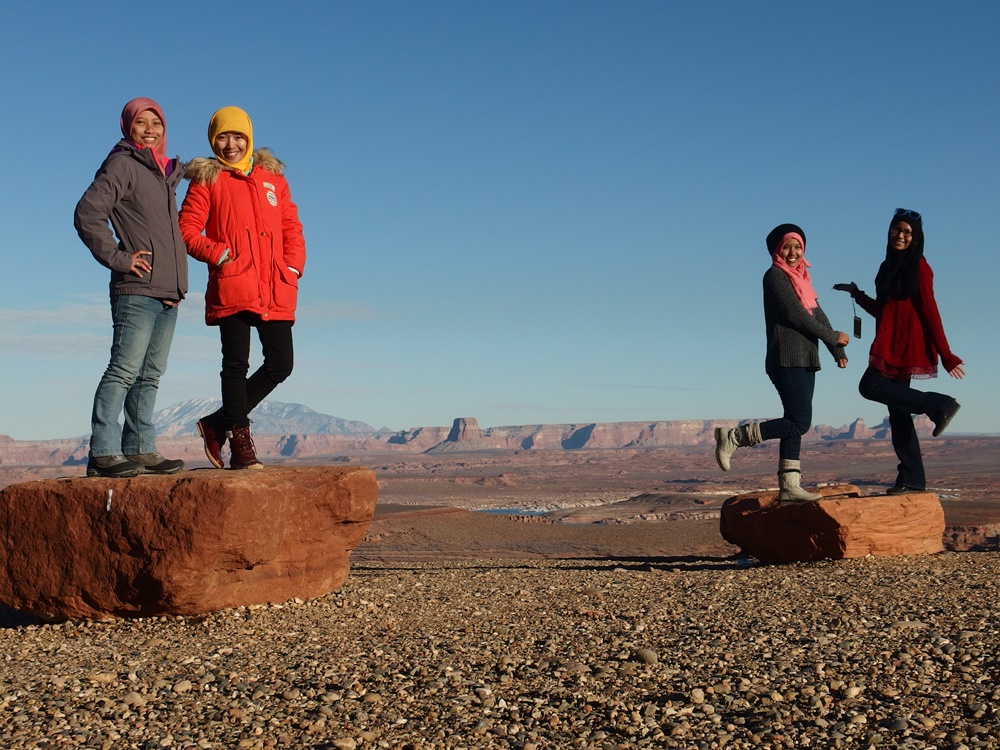 July 2016
Kuliah Kelar, Jalan-Jalan Lancar (Tips Cara Mendapatkan Beasiswa Fulbright)
Siti Juwariyah was awarded Fulbright MA degree scholarship in 2014 to study Teaching English to Speakers of Other Languages (TESOL) at University of Arizona. Source: https://gendies.com/cara-mendapatkan-beasiswa-fulbright/ Wawancara bersama Siti Juwariyah (Salah satu penerima Beasiswa Fulbright dan pecinta Traveling) Berburu beasiswa dan menyelesaikan pendidikan di luar negeri cenderung identik dengan segala hal yang berbau serius dan.. Read More.
21 Jan 2014
SEKILAS TENTANG MENJADI SEORANG FULBRIGHT FOREIGN LANGUAGE TEACHING ASSISTANT (FLTA)
Penulis: Puput Arfiandhani mengajar bahasa Indonesia di Yale University sebagai penerima beasiswa Fulbright Foreign Language Teaching Assistant (FLTA) tahun 2014  Artikel ini awalnya muncul di arfiandhismewordpress.com pada tanggal 21 Januari, 2014. Program Fulbright FLTA merupakan program untuk mengasisteni kelas Bahasa Indonesia di tingkat universitas di Amerika selama 2 semester (9 bulan). FLTA juga diperbolehkan untuk mengambil.. Read More.