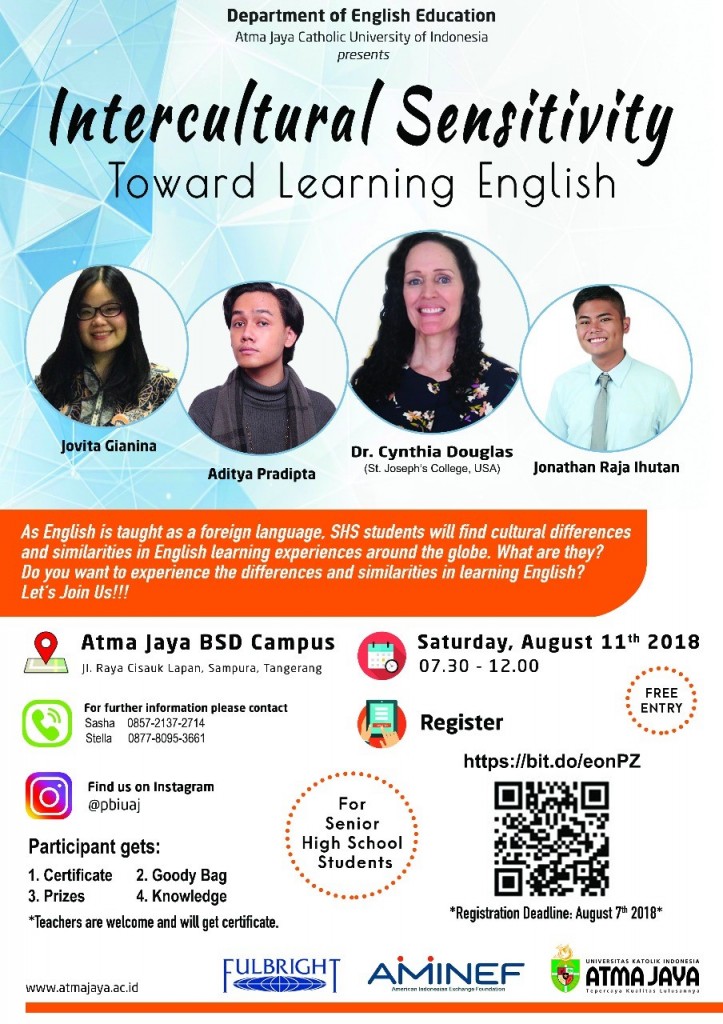 Join Fulbright Specialist Dr. Cynthia Douglas on "Intercultural Sensitivity towards Learning English" workshop held on Saturday, August 11, 2018, at BSD Campus, UNIKA Atma Jaya.
This workshop could help you avoid miscommunication or misunderstanding because of culture differences when learning a foreign language.
This event is a collaboration of AMINEF-Fulbright and Prodi Pendidikan Bahasa Inggris, UNIKA Atma Jaya.
How can Indonesian institution apply to invite US Fulbright Specialist?
Testimonies of positive experience of Indonesian institutions who recently hosted US Fulbright Specialist.