Fulbright DAI Year 2018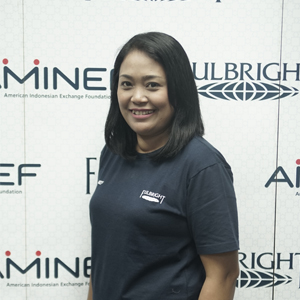 Wiwik studies at the Indiana University of Pennsylvania as a Fulbright DAI fellow.
She is a mathematics teacher at SDN 19 Dauh Puri, Denpasar, Bali. She earned her bachelor's degree in tourism from Udayana University and a bachelor's degree in primary teacher education from Universitas Terbuka.
Her motivation to be a Fulbright DAI fellow is to increase her knowledge in stimulating students' learning skills and in managing the classroom. She also wants to learn how to use the media to make learning math more fun for primary school students.
Last Updated: Feb 28, 2019 @ 1:41 pm