Literacy has become a very important issue in Indonesia nowadays. Universitas Kristen Krida Wacana (UKRIDA) Jakarta acknowledged this, and thus had recently collaborated with Dr. Kristine Gritter, literacy professor at Seattle Pacific University, USA on a short-term capacity building project on literacy development.
Universitas Kristen Krida Wacana (UKRIDA) recognized the need to strategically integrate research and community service to develop adolescent literacy across the curriculum. They also feels the need to continuously improve their faculty's capacity in research and community outreach. This has sparked their interest in inviting Dr. Gritter, who has the expertise in children, young adults and adolescents literacy, through Fulbright Specialist program.
The project that ran from July 12 through August 21, 2022 in Jakarta was started with writing activities about the tools for the youths to describe their mental health based on how mental health is described in young adult literature. The activities were carried out jointly by Dr. Gritter and one of the professors at UKRIDA, who also discussed about involving the psychology department in this writing.
Since Dr. Gritter is currently co-writing a book on teaching multilingual learners using graphic novels, the university team and Dr. Gritter also discussed about the possibility for the Department of English at UKRIDA contributing to a chapter of the book.
They also discussed about qualitative research methods in literacy. Dr. Gritter shared a book, which was recently updated by Mallette and Duke (a former professor who now works at the University of Michigan), describing how to do literacy research using many methodologies with the faculty members at UKRIDA.
Dr. Gritter and some professors UKRIDA also joined a virtual Professional Development conference related to literacy. She delivered a presentation on why graphic novels are a good approach to reading development. Two of her literacy colleagues also presented on using graphic novels across the disciplines and how they do widespread community literacy activities the following week. Professors from UKRIDA also had the opportunity to deliver their presentation at the virtual conference, which were about 3.5 hours long.
She also shared standards that guide her course objectives in the U.S. with the National Council of Teachers of English, ELL and Reading. "This was so the UKRIDA Department of English could place some learning targets around newly written curriculum", she said.
Although the collaboration through Fulbright Specialist program had completed, the collaboration among her, her home university and UKRIDA will continue. They will continue the joint work on the book chapter and on another article on mental health as expressed in young adult literature. Her home university also wishes to think about a lecturer or student exchange.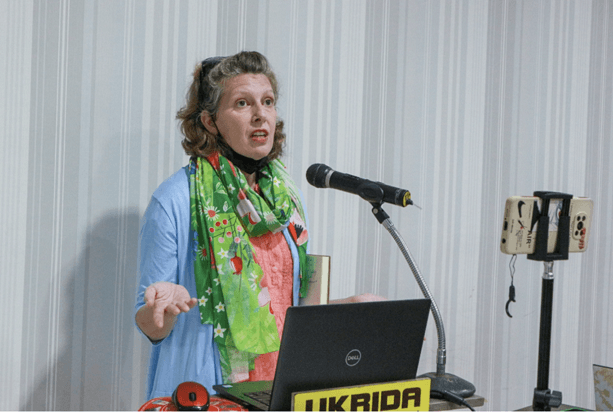 Hybrid Teacher Capacity Building Program – Kris Session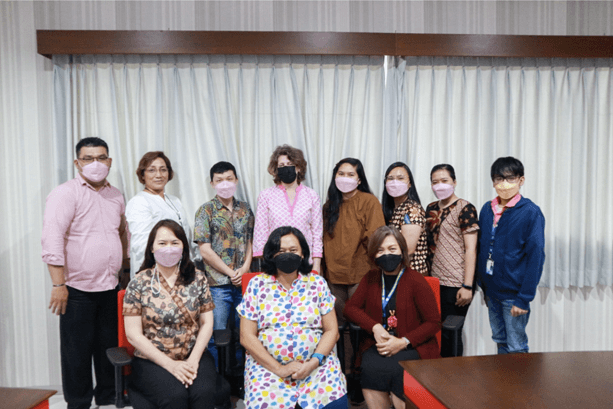 With UKRIDA Teacher Capacity Building/Professional Development Conference Organizing Team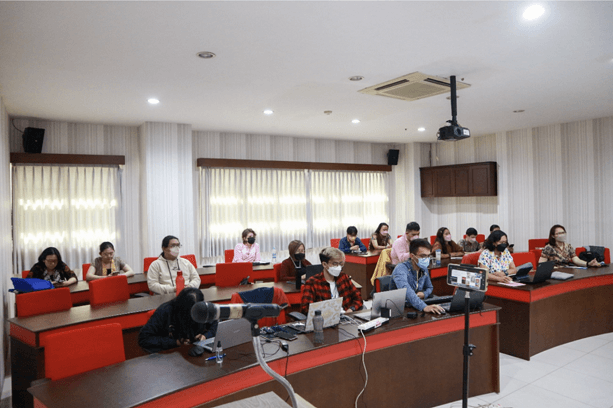 In-person Participants of the Virtual Teacher Capacity Building Conference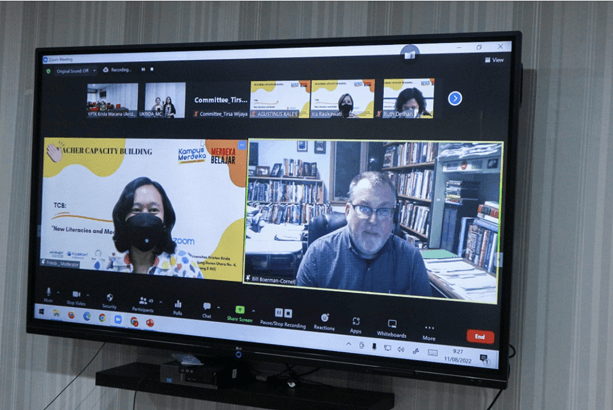 Virtual Teacher Capacity Building/Professional Development Conference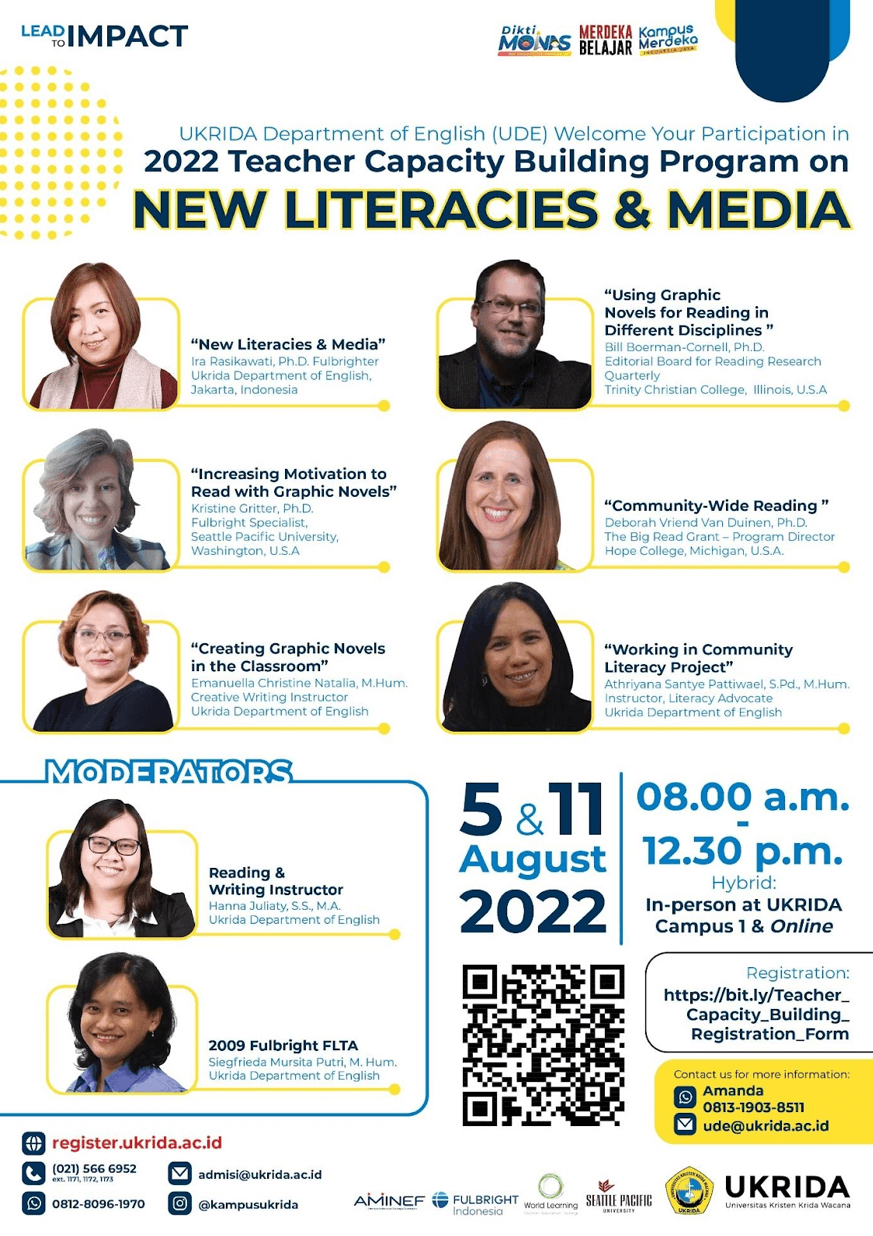 Dr. Kristine Gritter is a 2021 Fulbright Specialist Program at the Universitas Kristen Krida Wacana (UKRIDA).
Last Updated: Oct 5, 2022 @ 12:14 pm