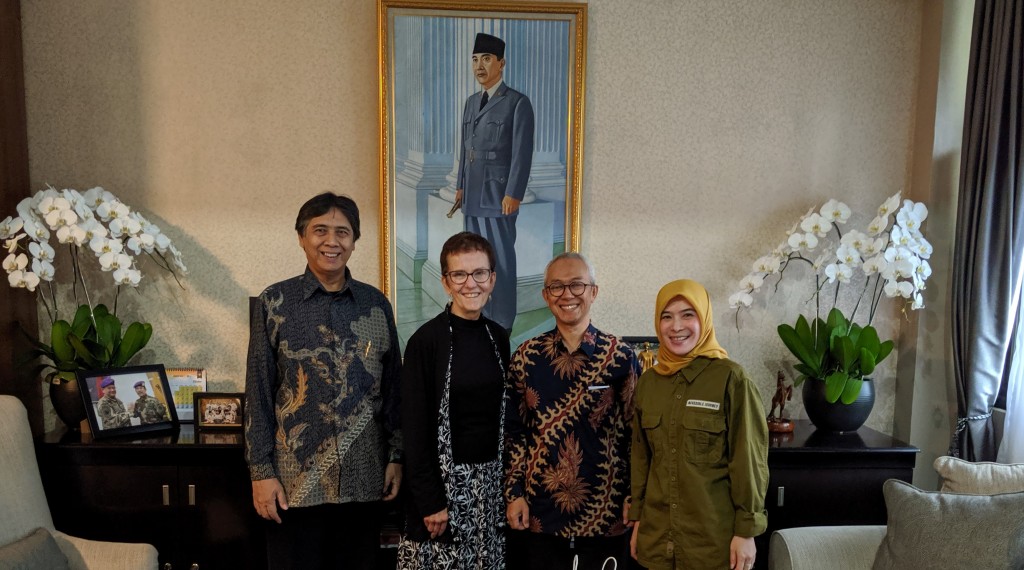 Under her 2019 Fulbright Specialist grant to Indonesia, Dr Mary McCarthy has many opportunities to meet with faculty, students and community members to talk about the new professional degree and social work practice in Indonesia.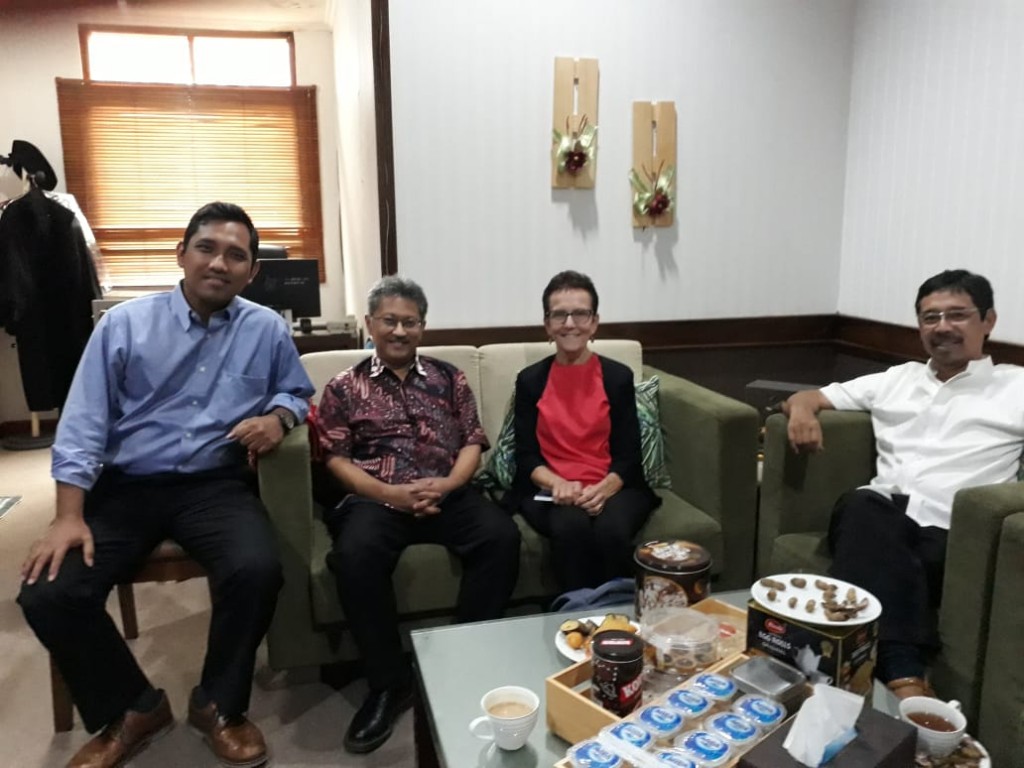 On Oct 4, Mary met with the Dean of Universitas Padjadjaran Faculty of Social and Political Sciences (FISIP) to discuss the development of the new Professional Program in Social Work and progress in faculty publications. Dr R. Widya Setiabudi Sumadinata is a strong advocate for the Social Work Program. She also had a chance to meet the Vice-Rector for Academic Affairs, Dr Arry Bainus and Dr Budhi Gunawan an Associate Professor at UNPAD who served as Advisor for the former Rector. The four of them are pictured together.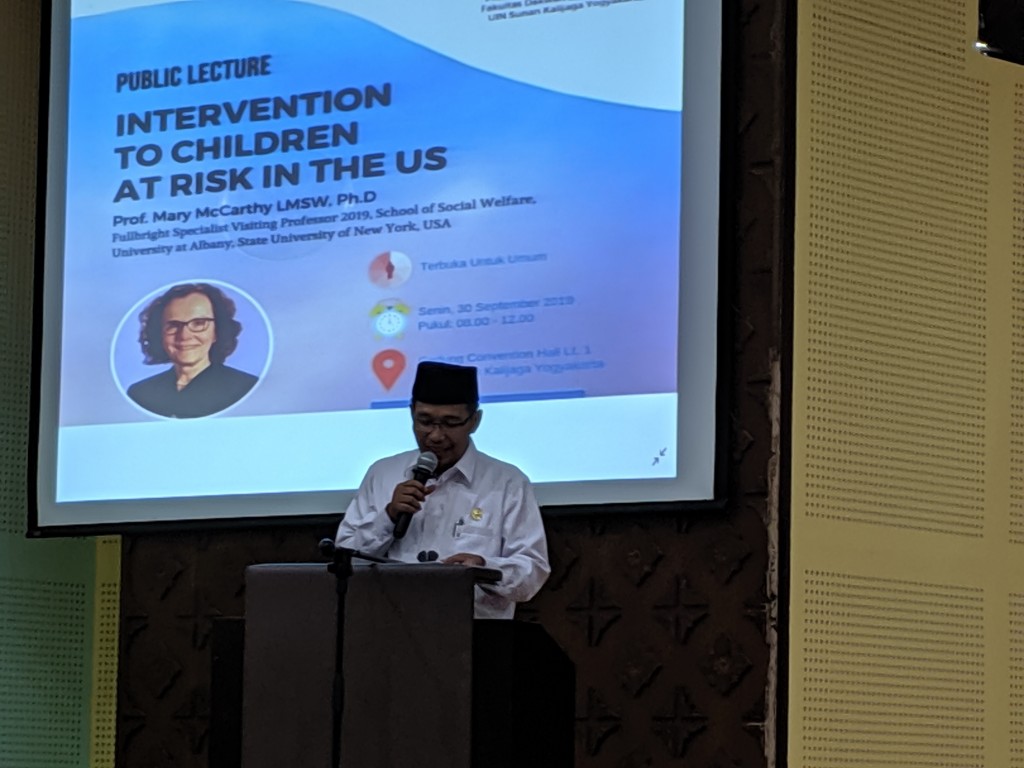 On Oct 5, she traveled to Yogyakarta where she provided two lectures for the Sunan Kalijaga State Islamic University Yogyakarta (UIN Sunan Kalijaga Yogyakarta). One was an open lecture on Monday attended by more than 200 faculty, community leaders and undergraduate students from the Social Work Department. A group of SW students started the day with a lovely Javanese dance. The public lecture focused on Interventions for At-Risk Children and included discussion of evidence-based practices in the US. Participants discussed how to define at-risk children in Indonesia and the ways social work is helping to develop interventions in their country. On Oct 8, she met with two social work classes to talk about Community Organizing. Both events highlight the rapid development of professional social work in Indonesia.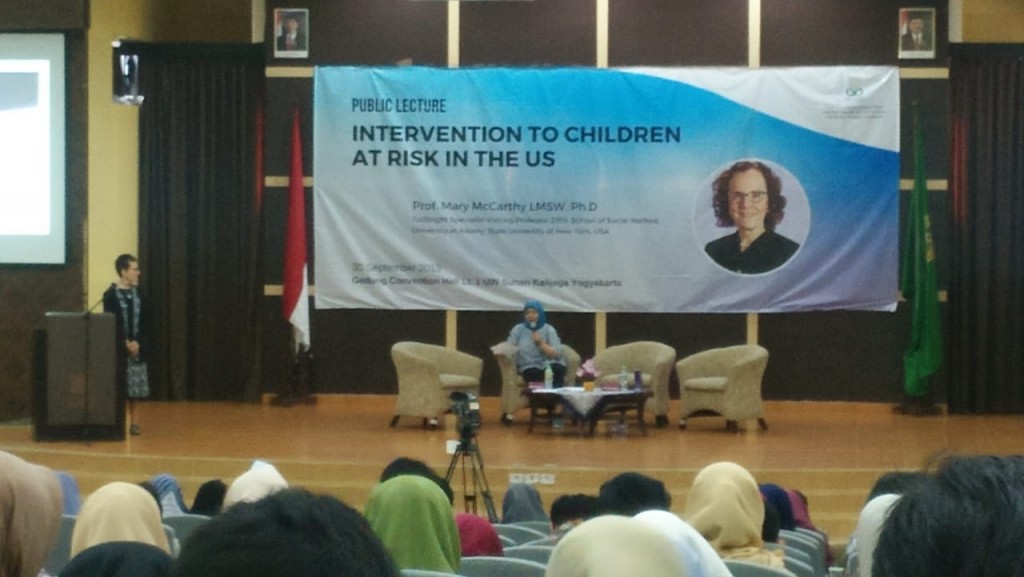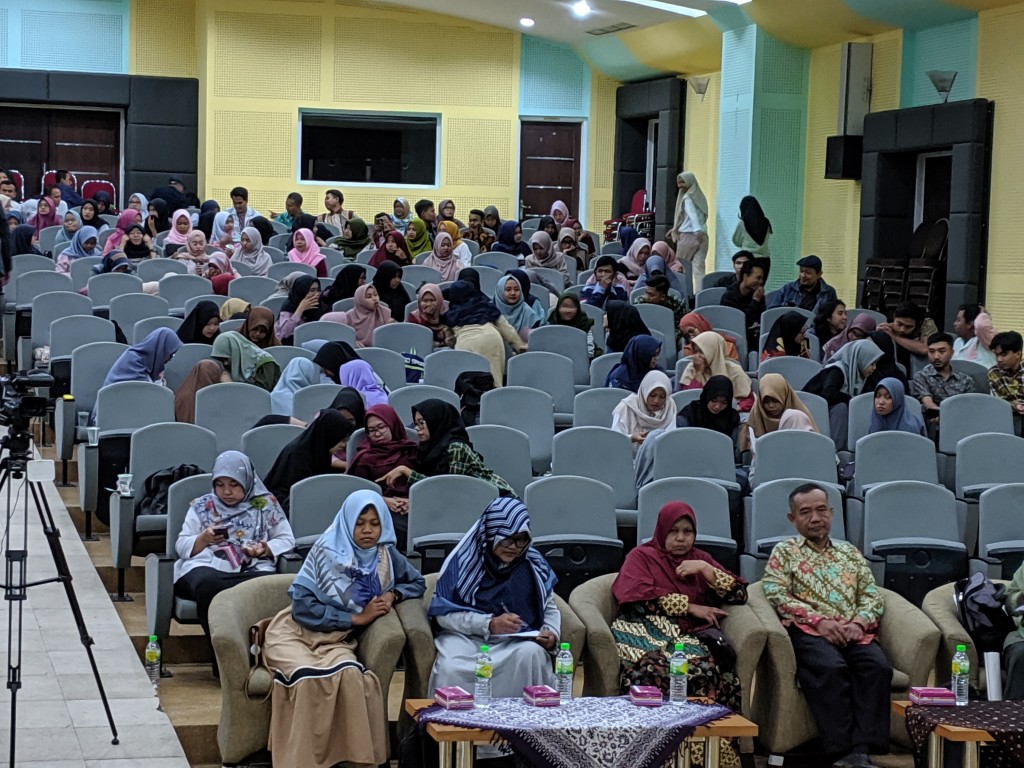 Dr Mary McCarthy is a 2019 Fulbright Specialist working to develop a curriculum to strengthen the practice of social work in Indonesia with the Social Work Department at Padjadjaran University in Bandung, West Java
Last Updated: Oct 25, 2019 @ 5:47 pm