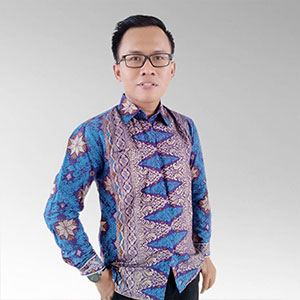 Asis Wahyudi is placed at Arizona State University to learn on the teacher program in social studies and mathematics. He wants to use the opportunity in the US to develop a series of lesson plans for social studies subjects using differentiated instructions, such as differentiating struggling learners and fast learners, and visual, kinesthetic, and audiovisual learning styles.
Asis is social studies and mathematics teacher and a vice-principal at SMP Negeri 23, West Halmahera, North Maluku.
He earned his bachelor's degree from Universitas Negeri Malang in geography education.
Upon return, he plans to apply the lesson plans to students at his school and share his Fulbright DAI experience with his colleagues through workshops or in-house training, a teacher working group, and social media groups.
Last Updated: Jul 22, 2021 @ 5:10 pm