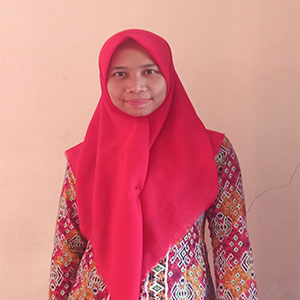 With her Fulbright DAI grant, Nur Rahmah focuses on the teacher program in English at the Indiana University of Pennsylvania. She wants to improve her teaching competencies, learn how to use technology in her teaching and learning process, and understand students' psychological factors.
Nur is an English teacher at SMA Negeri 1 Kotabunan, East Bolaang Mongondow, Sulawesi.
She earned her bachelor's degree from Universitas Negeri Makassar in English teaching.
After completing her Fulbright DAI grant, she plans to apply her acquired knowledge and experience at her school and with the English Teacher Organization in East Bolaang, Mongondow.
Last Updated: Jul 21, 2021 @ 7:19 pm