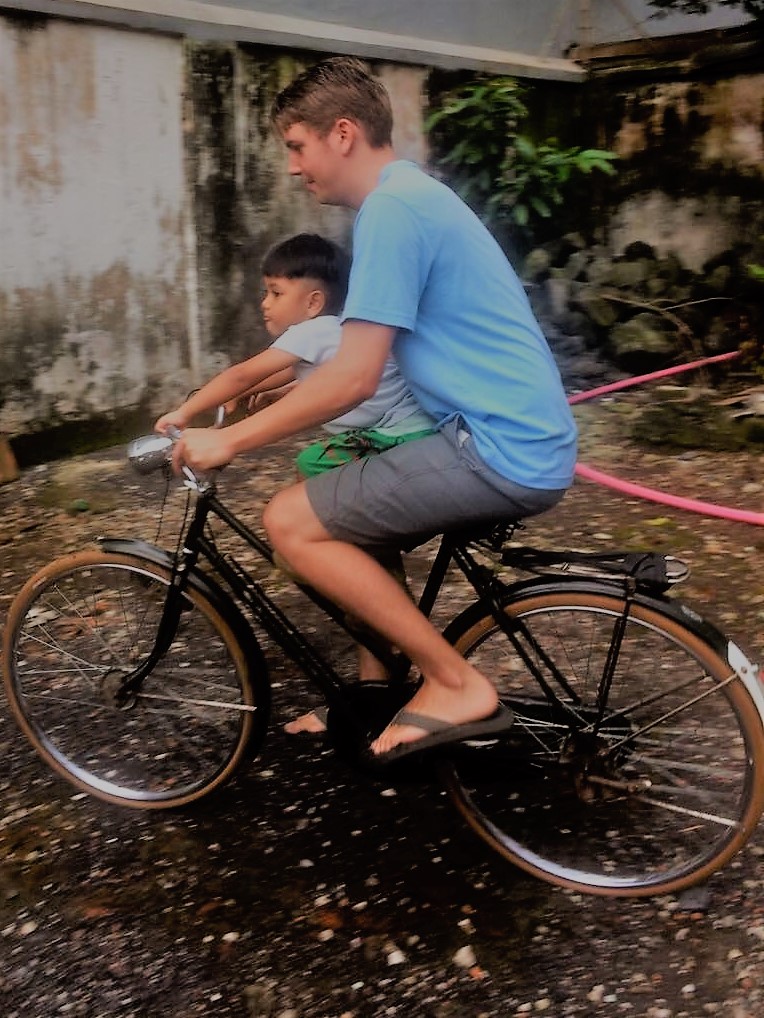 In December, ETA Greg Sutton and his co-teachers taught an interesting lesson on descriptive texts. For this lesson, they split the class in to two halves, and drew a picture of a person on the board, with only one half of the class seeing the drawing. That half of the class would have to then write a description about the person, and then find a partner from the other half of the class, who would then attempt to replicate the drawing based on their partner's description. The students enjoyed this lesson and in particular loved comparing the original drawings with the drawings they came up with. Some of the drawings got a little crazy!
Greg also continued to bond with teachers from his school by seeing them outside of class and visiting several of their homes. Greg has enjoyed visiting teachers where they live and meeting their parents and/or children. This has given him ample opportunities to practice his Indonesian. In particular, Greg enjoys going to one café in town to sip coffee and keep up with the goings-on in the community.
Greg Sutton is currently teaching at SMK Muhammadiyah 7 Gondanglengi, Malang, East Java
Last Updated: Feb 23, 2018 @ 2:12 pm
We'd love to get your feedback
Read all articles from the December 2017 edition
To read more about ETA Program & Interested to be a host to an American Fulbright ETA?