Fulbright US Student Program Year 2018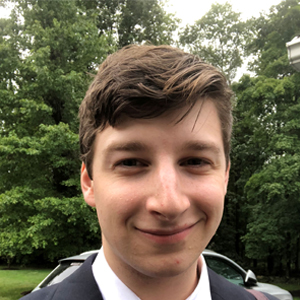 Dan Brodkin recently completed his bachelor's degree at Carleton College in Minnesota in June 2018 where for two years he studied the syntax of Indonesian and related Austronesian languages. His work has touched upon topics including question formation, control constructions, nickname formation, and subject placement. Over the past two years, Brodkin has presented research on Indonesian, Minangkabau, and Javanese languages at multiple national research conferences, including the annual meetings of the Linguistics Society of America.
Under 2018 US Fulbright Student Grant, he spends 12-month research on "Language Change in Eastern Java," centered around the city of Malang, East Java, under the supervision of Dr. Catherine Fortin, a linguist distinguished for her work on Indonesian ellipsis patterns. Dan's focus is on changing linguistic patterns in today's Indonesia where he is affiliated with State University of Malang.
Last Updated: Feb 5, 2020 @ 12:50 pm