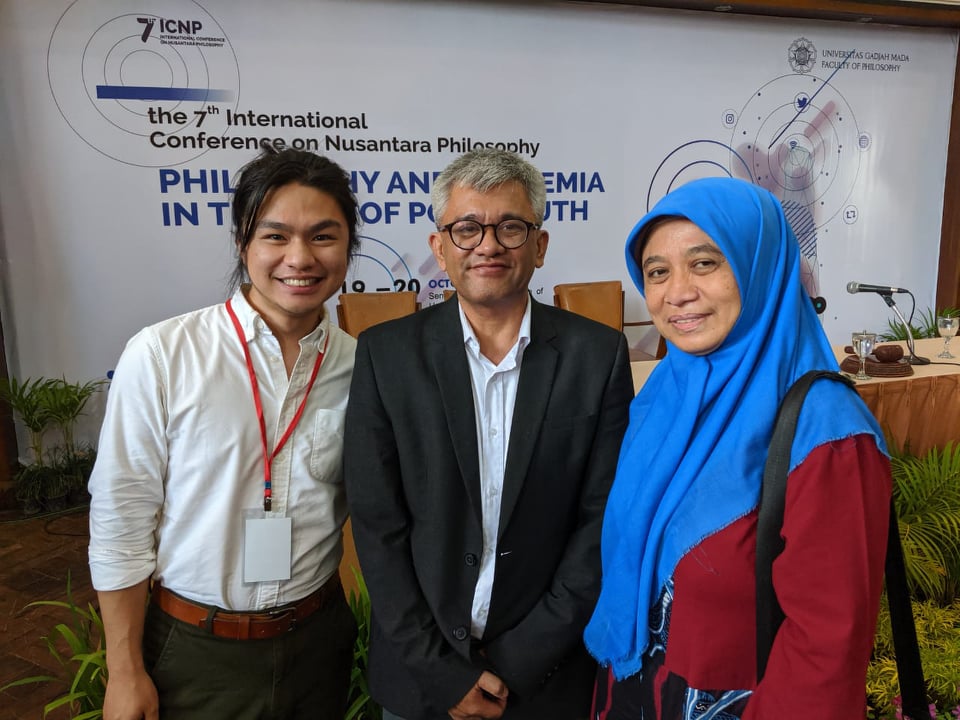 Pictured from left to right: Eden, Agus and Sonjoruri
Recently 2018 US Fulbright Student Researcher Eden Suoth delivered his paper "Post-Truth Era in Indonesia—when exactly was the Era of Truth?" at the International Conference on Nusantara Philosophy held by Universitas Gadjah Mada. The icing on the cake was that Eden had a chance to catch up with two Indonesian Fulbrighters, Dr Agus Wahyudi and Dr Sonjoruri B. Trisakti.
Eden's research, affiliated with Gadjah Mada University, is on transnational apologies, focusing on Dutch-Indonesian relations.
Dr Agus Wahyudi was awarded Fulbright Doctoral Degree Scholarship in 2009 in political science from Northern Arizona University.
Dr Sonjoruri B. Trisakti studied philosophy at the University of Arkansas under Fulbright Master's Degree Program in 1997.
Eden Suoth was awarded Fulbright US Student Research to study at Universitas Gadjah Mada
Last Updated: Jan 20, 2020 @ 5:49 pm