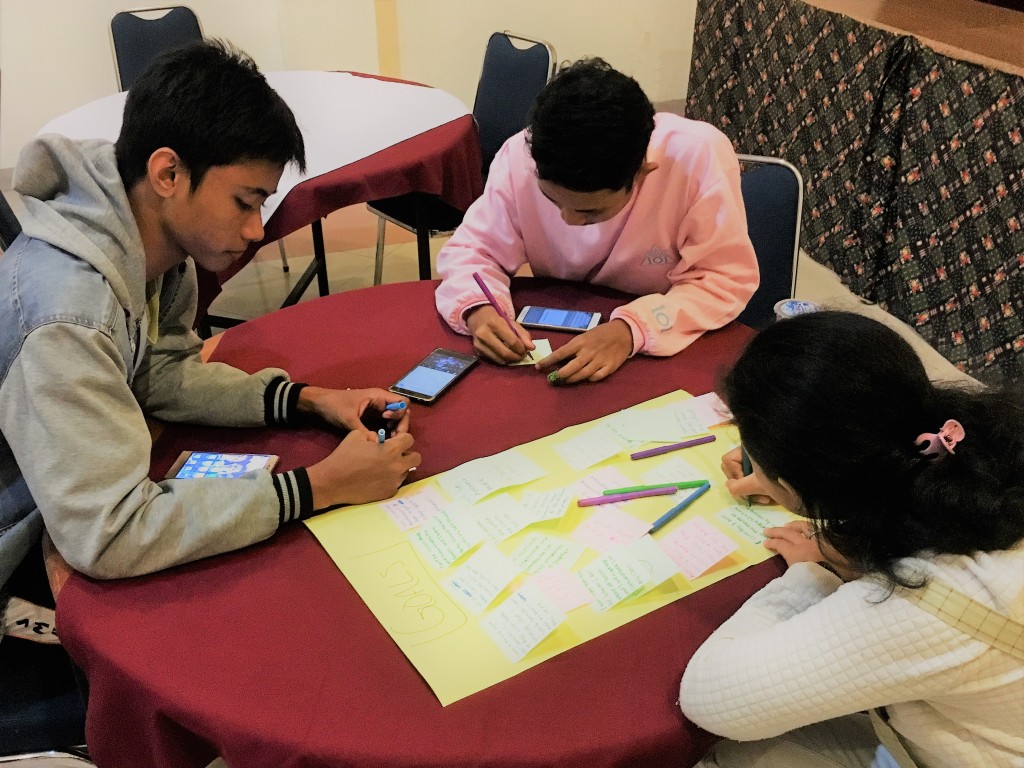 The final Conversation Group meeting of ETA Kate Morrow's first semester was an exciting one. After spending time doing short semester reflections, Kate and her students discussed goal setting. In particular, how to set realistic and achievable goals for the upcoming semester and the remainder of students' time at SMKN3 Pangkalpinang. After discussing how to create these goals, students were given the chance to think and write their goals on a poster using sticky notes. While many goals were about using English more students also shared goals about saving money, developing their cooking skills, and building friendships. Kate joined her students in writing down goals, and afterwards, everyone shared their goals with the group and discussed one thing each person can do to achieve their goal(s). During this activity, students were also able to share likes and dislikes anonymously on other posters, which Kate will use to adjust the meetings for next semester. Kate was ecstatic to work with students to reflect upon the previous semester and plan for the next one with their input and ideas leading the way.
Kate Morrow is currently teaching at SMKN 3 Pangkalpinang, Bangka
Last Updated: Feb 23, 2018 @ 2:12 pm
We'd love to get your feedback
Read all articles from the December 2017 edition
To read more about ETA Program & Interested to be a host to an American Fulbright ETA?