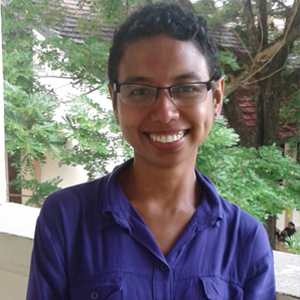 Marthevienty H.T. Soumokil, originally from Ambon, Maluku, is currently pursuing a MA in Applied Linguistics at Texas Tech University. Interested in studying language acquisition and curriculum design, she chooses the US in particular for its rich culture and vast diversity which includes its curricula.
Marthevienty earned her bachelor's degree from English Department, Faculty of Letters at Petra Christian University and a postgraduate diploma in Applied Linguistics from SEAMEO RELC Singapore.
Prior to her Fulbright award, Marthevienty worked at Universitas Kristen Indonesia Maluku (UKIM) Ambon.
Last Updated: Mar 22, 2018 @ 2:34 pm