Fulbright English Teaching Assistant Program Year 2019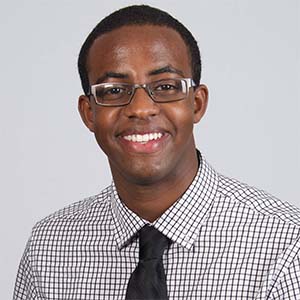 Said recently graduated from the Ohio State University with a bachelor's degree in biology. His interest in the Indonesia ETA position stems from his passion to mentor first-generation and immigrant students. Said has particularly served his refugee immigrant community in Columbus, Ohio through many English lessons. Said is excited to form meaningful connections with the Indonesian students, and maybe reflect the true diversity of America, and how there are many "new" Americans.
After participating in the Fulbright ETA program he hopes to head back to Ohio State to pursue a master's program in public health.
Said will be placed at SMAN 7 Banjarmasin in South Kalimantan.
Last Updated: Jul 19, 2019 @ 12:52 pm