In this episode of Fulbright Forward, we talk to Tamara Shogaolu, a Fulbright alumna whose work in filmmaking and immersive media disrupts the norm of uni-directional single narrative storytelling. Tamara's many award-winning media projects integrate animation, VR, AR, and other immersive technologies in telling stories that are rarely given the space to be heard in today's contemporary mediascapes. Her multi-part series Queer in A Time of Forced Migration was developed from interviews she conducted during her research on migration while she was a Fulbright scholar in Egypt, and she has continued to use immersive media installations to engage audiences to interact with underrepresented stories and narratives.
Tamara's groundbreaking approach to storytelling has led to sources like The Guardian and Vogue Magazine naming her a leader in the field of new and immersive media. She is a 2018 Sundance Institute New Frontier Lab Programs Fellow and a 2019 Gouden Kalf Nominee. She was a Burton Lewis Endowed Scholar for Directing at the University of Southern California's School of Cinematic Arts, a Luce Scholar in Indonesia, and an Academy Nicholls Fellowship Semifinalist.
In 2014, Tamara launched Ado Ato Pictures, a Los Angeles and Amsterdam-based film and XR studio, expanding her work that shares intersectional stories across mediums, platforms, and virtual and physical spaces in order to promote cross-cultural understanding and challenge preconceptions. Her most recent work, Un(re)solved is a multi-platform installation and investigation that examines a federal effort to grapple with America's legacy of racist killings through the Emmett Till Unsolved Civil Rights Crime Act. In the interactive experience, the stories of those murdered are brought to life in part through impressionistic animations rooted in archival source materials. The project makes available to the public for the first time a comprehensive interactive list of all those whose cases were re-examined by the Department of Justice.
In this episode, Tamara discusses her methodology and approach in creating immersive media experiences. The concerns of identity, voice, and the representation of stories of historically underrepresented and marginalized communities are centered in the media she creates. Her projects confront audiences to consider the roles of responsibilities of their role in encountering these stories. She also reflects on her experience as a first-generation American in applying for the Fulbright program, and shares suggestions on how we can make our work as Fulbright participants as collaborative and accessible as possible, endeavoring to institutionalize ideals of justice, inclusion, and access in Fulbright programs around the world.
Eps 20 – The Future of Storytelling: New Media Artist, Filmmaker, and Technologist Tamara Shogaolu of Ado Ato Pictures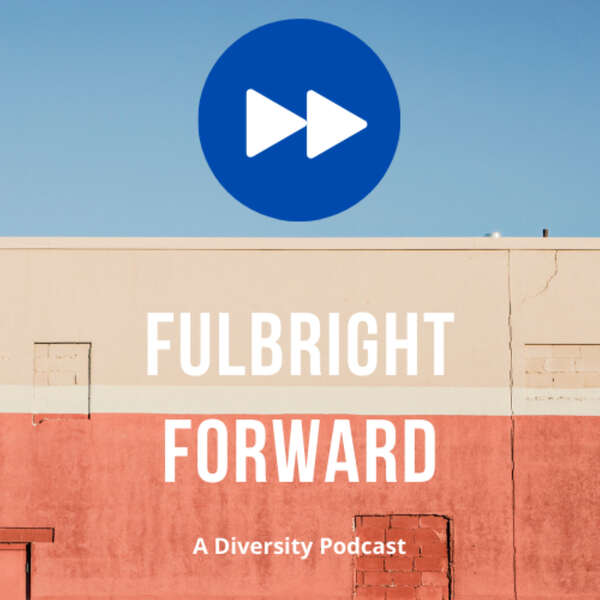 All content © 2021 Fulbright Forward – A Diversity Podcast.
Last Updated: Aug 4, 2022 @ 2:57 pm